Exclusive | Jan Blachowicz weighs in on 'stupid' Power Slap League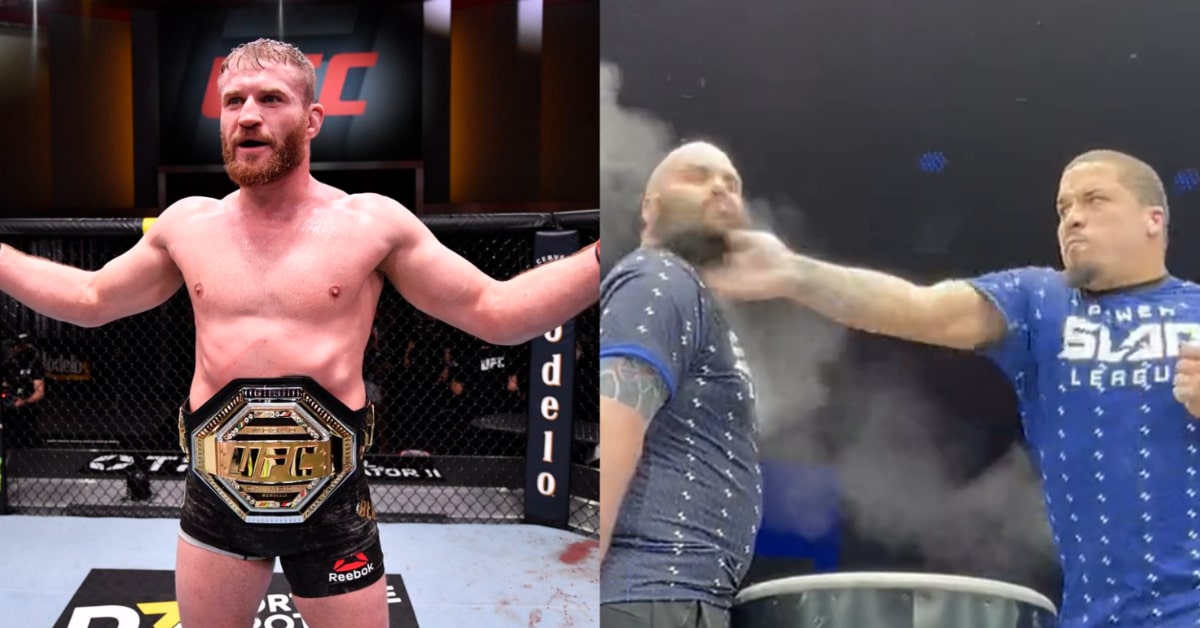 Former UFC light-heavyweight champion, Jan Blachowicz has given his opinion on Dana White's latest creation, Power Slap League.
Ever since White's announcement that he would be going ahead with the Slap League and its subsequent airing, it has drawn widespread criticism. Effectively, two people stand opposite one another, taking it in turns to slap each other as hard as possible with no way of defending themselves.
This of course can result in contestants being knocked unconscious, often displaying signs of serious brain injury.
Jan Blachowicz weighs in on Power Slap
Speaking to LowKickMMA, Blachowicz became the latest fighter to weigh in on the Power Slap League. While entertaining, Blachowicz concluded that the 'sport' is stupid.
"This is crazy you know", Blachowicz said. "This is something that I think I will not do. You just stay over there and wait for someone to punch you, you can do nothing.
"I don't know what to say, it's stupid a little bit for me, but it's funny – funny to watch."
Blachowicz last fought in December of last year against Magomed Ankalaev, in what was the main event of UFC 282 in Maddison Square Garden, New York. The bout would end in a draw after a fight that never really caught fire at any point.
There is no word on whether the pair will rematch at some point in the future, or when the Polish light-heavyweight will return.
Who do you want to see Jan Blachowicz face next?