Jake Paul unimpressed with Nate Diaz's promotional efforts: 'He's pretty much rolled over like a b*tch'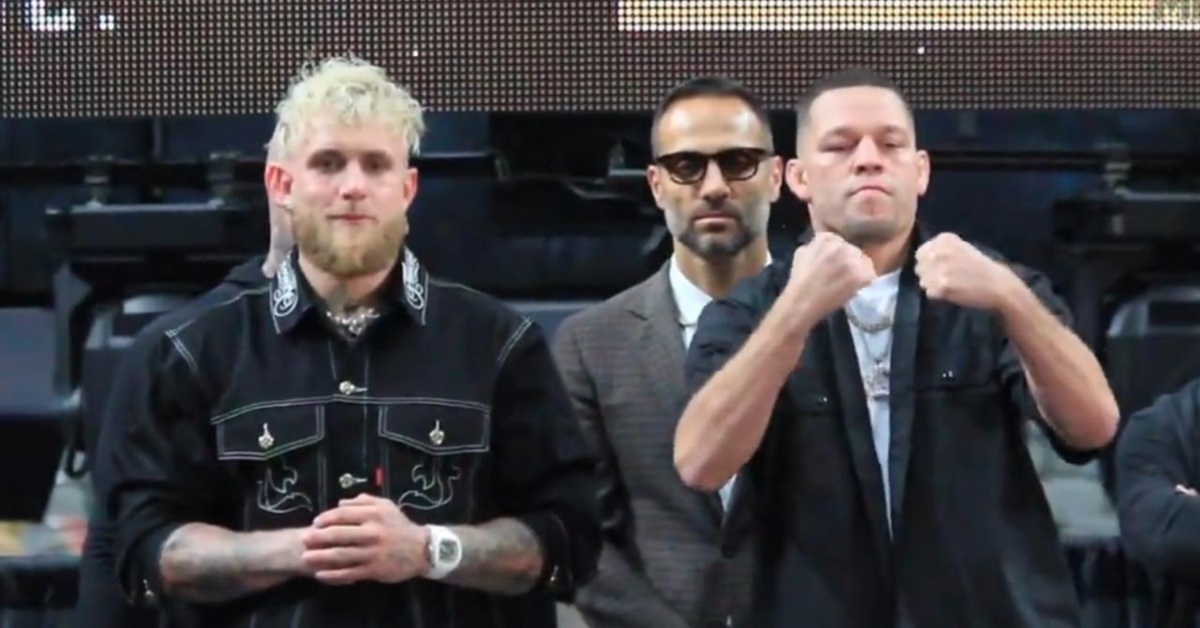 Jake Paul hasn't been impressed with Nate Diaz's promotional efforts so far.
Diaz and Paul are set to face one another August 5 at the American Airlines Center, Dallas, Texas on what will be a ten round professional boxing contest. Paul is coming off the first loss of his boxing venture, dropping a points decision to Tommy Fury earlier this year. However, the event proved a commercial success and would rack up over 800,000 pay-per-view buys.
A large part of this triumph was the build-up and attention that was brought over their year-long feud. Both Fury and Paul flung insults at each other, releasing a new callout video to social media every other day.
Jake Paul talks Nate Diaz build up
This time however, Diaz has almost completely refused to play ball in terms of a 'building up' the fight. The Stockton native has posted ;little on social media, conducted little media and wouldn't bite on Paul's insults and digs.
Talking to MMAJunkie, Paul discussed the lack of effort on Diaz side, criticizing the 38-year-old for his efforts.
That's what I wanted – that's why I signed up for this – is to give the people a show and to squash this beef," Paul said. "He talked a lot more sh*t to me before we signed up to fight. So, he's kind of being a b*tch in that sense. I expected more out of him, and I expected him to carry that gangster attitude and to not take my insults. But he's pretty much rolled over like a b*tch and has been quite boring, which pisses me off. But I'm used to carrying these promotions. It's no different in this one." (H/T MMAJunkie)
Even with the lack of drama, Paul does expect the PPV to do well just off name value alone.
"I think it's going to surprise everyone," Paul continued. "I would be happy with 400,000 or 500,000 (PPV buys). But I'm also coming off of selling 830,000 with Tommy. So it could be even bigger. Nate Diaz is a bigger star than Tommy Fury."
Who wins, Jake Paul or Nate Diaz?