Jake Paul claims Nate Diaz was using 'racial slurs' during boxing bout: 'He was saying crazy sh*t'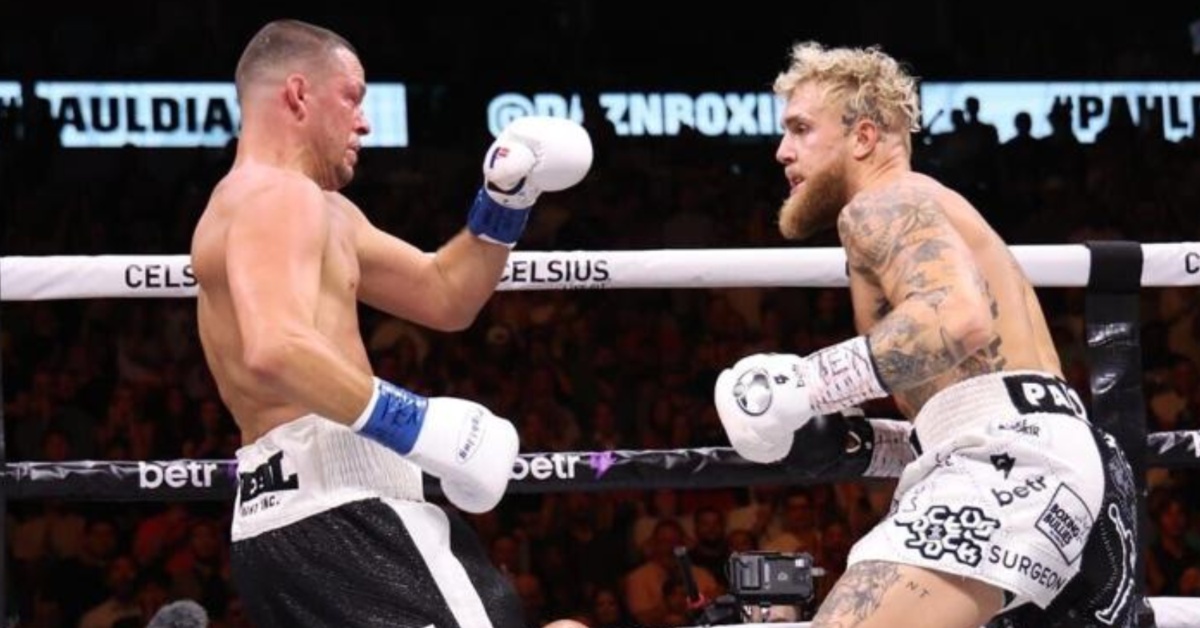 Nate Diaz's trash-talking during his pro boxing debut got a little too spicy according to his opponent, Jake Paul.
On Saturday night, the 'Stockton Samurai' went toe-to-toe with Paul in a 10-round bout that was quite entertaining, albeit a little one-sided. After everything was said and done, Paul earned his seventh career win in the squared circle, scoring a unanimous decision victory over the ex-UFC star.
Looking back on the fight via his YouTube channel, Jake Paul claimed that Nate Diaz's patented trash-talk included some racial slurs that even 'The Problem Child' refused to repeat.
"He was saying crazy sh*t in the clinch that I can't repeat, like racial slurs, calling me racial slurs and just like come up like the whole time and I would hit him and he would be like 'Yeah motherf*cker!' And I'd be like 'Shut up, what'd you say?' And we were just talking back and forth the whole fight having fun," Paul revealed (h/t MMA News).
Jake Paul also added that once their battle was in the books, it was nothing, but respect between the two combat sports icons.
"He was just like, 'Man, respect! Like you're a warrior," Paul added. "I love what you're doing for the fight game.'"
With their boxing bout now officially in the books, Jake Paul will turn his attention toward a debut in the world of mixed martial arts. If things go his way, Paul will make his premiere in the PFL Smart Cage in early 2024. No official opponent has been revealed, but it's quite clear that 'The Problem Child' desperately wants it to be Nate Diaz.
Paul offered the TUF alumnus a massive $10 million payday to take the fight, an offer Diaz seemingly accepted on Saturday night in a post-fight interview. Whether or not he signs on the dotted line remains to be seen, but after their entertaining affair in the Lone Star State, fans will be clamoring for a rematch inside the Smart Cage.