EXCLUSIVE | Jacob Malkoun Explains His Mindset Ahead Of UFC 271: 'You've Got To Be the Hunter Not The Hunted'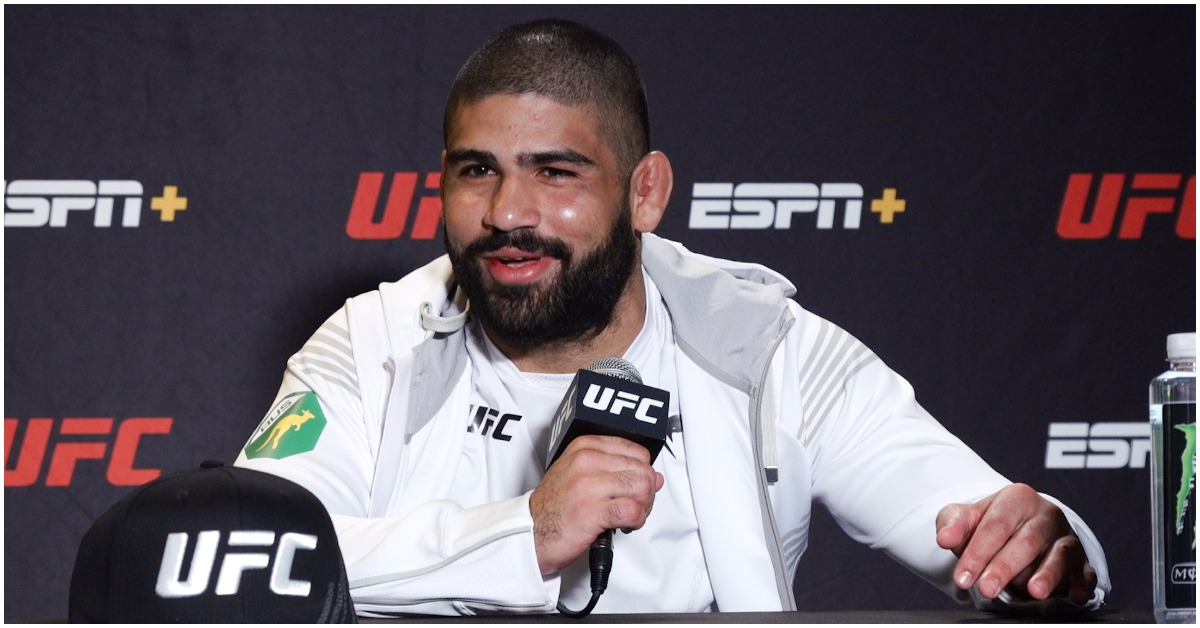 Jacob Malkoun will return to the octagon at UFC 271 where he will be tasked with taking on undefeated AJ Dobson.
Ahead of his next bout, Malkoun sat down with LowKickMMA to chat about the impact of lockdown, his previous opponent, his upcoming fight against Dobson, and his aspirations heading into 2022. Here is what he had to say.
'Everything's good, we had a lockdown within Australia for a couple months, but were still training through it, doing a lot of running and a lot if cardio, kept fit and now were back into it.
"It did impact it a little bit, but we always find ways to work around stuff, so we worked around it kept fit and now I'm ready to go.
We also spoke on his previous outing in the UFC and the harsh realities he may have faced had he not been able to secure the victory over Abdul Razak Alhassan.
"Yeah, there was pressure leading up to it I acted like there wasn't because you kind of have too.
"There was pressure. The reality was that if I lost, I would have got cut. I didn't think about the result too much I was worried about performing, staying focused and training hard leading up to.
"I was worried about going in there and performing not the result so much so that helped me a fair bit.
"The first win felt amazing, it was a relief.
"It felt like I hit a goal, it was never a goal to make the UFC it was to win in the UFC. So, I ticked of a goal there. I was never happy just to make it you know, but now we've got to take the next step and keep winning."
Jacob Malkoun will be hoping to use the momentum from his impressive performance against Alhassan to carry over into his fight against AJ Dobson. Dobson enters the fight undefeated (6-0) however Malkoun is not concerned by this and spoke to us about the importance of not overthinking your opponent and focusing on yourself.
"That's what my mindsets been, especially in the last fight and now, especially with my boxing coach Brian. He has focused me on what I'm going to do and to let them worry about me.
"Obviously, you've got to know what they do well and what you can exploit but you can't worry about them too much, you need to worry about yourself. In how you're going to perform and what you're going to do.
"You've got to be the hunter not the hunted."
What is in store for Jacob Malkoun in 2022?
'Mamba' knows he has been given a difficult task when he enters the cage in February however he is ready for this when he does step foot inside the octagon. Malkoun knows the importance of a win here and already has a plan in place on what he aims to achieve following on from this matchup.
"I'm ready for fifteen minutes, and I've got one of the best cardio in the UFC so I'm not going to get tired, and I plan on going after him for fifteen minutes.
"I just want to keep fighting, a big goal on my list is trying to get into the top 10, I don't know whether it's going to be by 2022 or 2023 but that's a big goal.
"If I do, then well keep working and see what happens.'
Malkoun will be looking to neutralise Dobson's power come fight night and secure himself his second win within the UFC giving him the perfect start to 2022.
How do you think Jacob Malkoun will do when he makes his third appearance in the UFC?