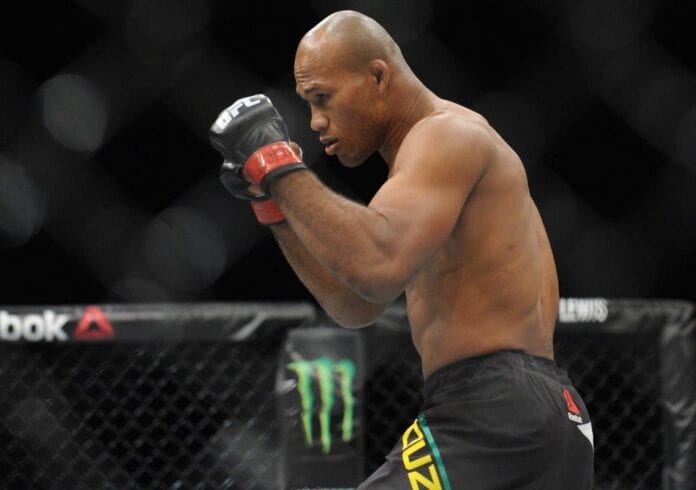 Seeking a UFC title shot through his entire four-year UFC career, top-ranked middleweight Ronaldo "Jacare" Souza may have finally earned it when he battered and brutalized Vitor Belfort in the co-main event of tonight's (Sat., May 14, 2016) UFC 198 from the Arena da Baixada in Curitiba, Brazil.
"The Phenom" offered next to no offense as the Brazilian jiu-jitsu legend utilized a creative takedown to ground Belfort and smother him with a vicious attack of elbows and punches to bloody him and earn the stoppage in the first round.
Although Jacare did lose his previous bout to Yoel Romero by controversial split decision at UFC 194, "Soldier of God" was ultimately suspended for six months when he failed a USADA drug test then had his first punishment reduced when it was found he unwittingly took a tainted supplement.
That opened the door for Jacare to start with close to a clean slate, and the No. 2-ranked former Strikeforce champ capitalized by dominating the No. 3 Belfort to potentially earn a shot at the winner of UFC 199's main event between champion Luke Rockhold and challenger Chris Weidman. For now, watch the highlights of Jacare's win on the grand stage of UFC 198 right here: