In combat sports, everybody loves a great knockout.
With 2018 here as we embark on the new year, it's time to take a good look back at 2017 one last time. Although it was a bit of an up-and-down year for the UFC, fans were still treated to a plethora of vicious and exciting finishes in the octagon.
From brutal elbows to flying knees and many in between, 2017 had it all.
With that said, let's take a look back at the 10 best knockouts of last year: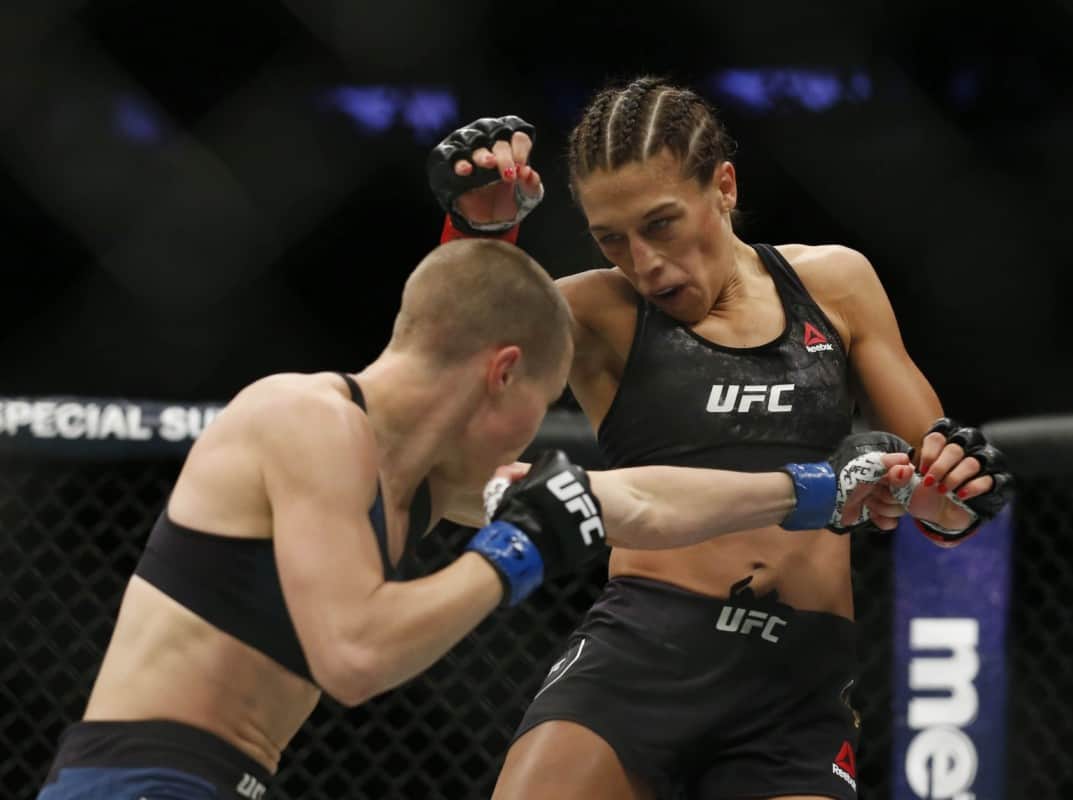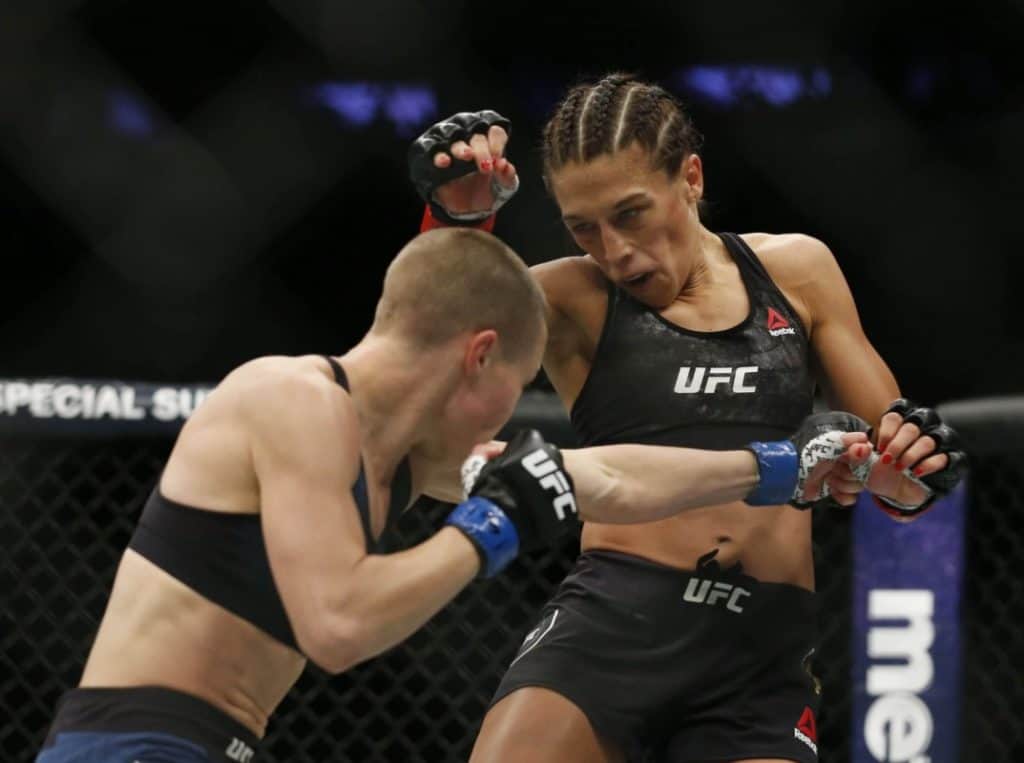 10) Rose Namajunas vs. Joanna Jedrzejczyk
Heading into UFC 217, few had expected Rose Namajunas to dethrone Joanna Jedrzejczyk, and even fewer had expected her to do it in the way that she did.
Through five consecutive defenses of her 115-pound title, Jedrzejczyk had established herself as one of the most polished strikers in the sport, but it was Namajunas who landed the big shots in this bout.
"Thug Rose" dropped Jedrzejczyk early on in the first round with a right hand, but it was a thunderous left hand later in the round that sent her opponent crashing to the canvas. After a flurry of ground strikes, Namajunas was the strawweight champion and the owner of one of the best knockouts of 2017.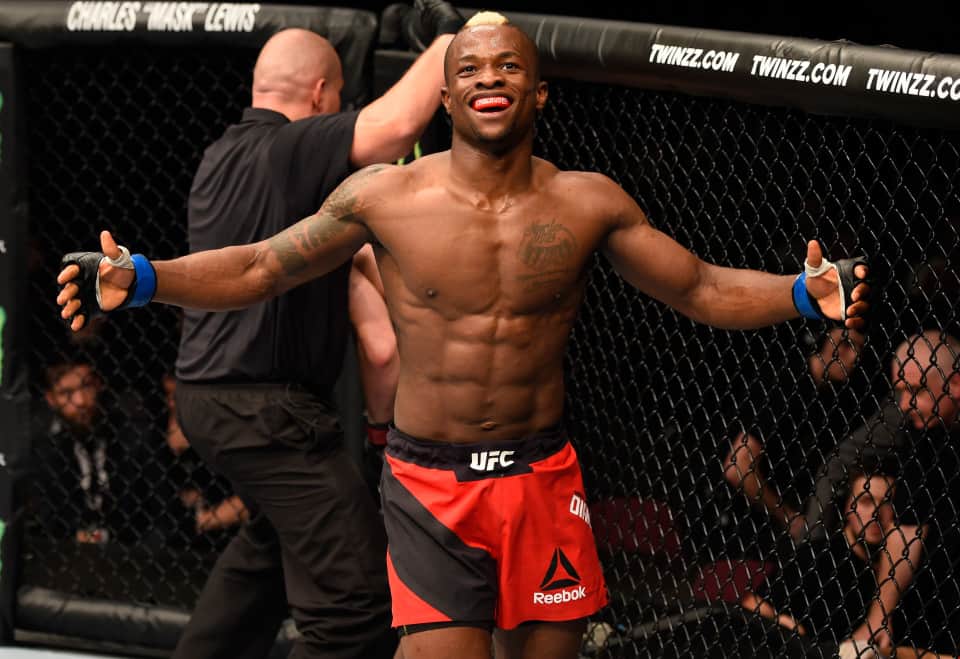 9) Marc Diakiese vs. Teemu Packalen
Marc Diakiese has established himself as one of the lightweight division's most dangerous strikers, and he put his skills on full display last March in London, England.
Taking on Teemu Packalen, Diakiese needed just 30 seconds before he floored his opponent with a powerful overhand right. It only took one shot to end the fight and earn Diakiese a spot on our list of 2017's best knockouts.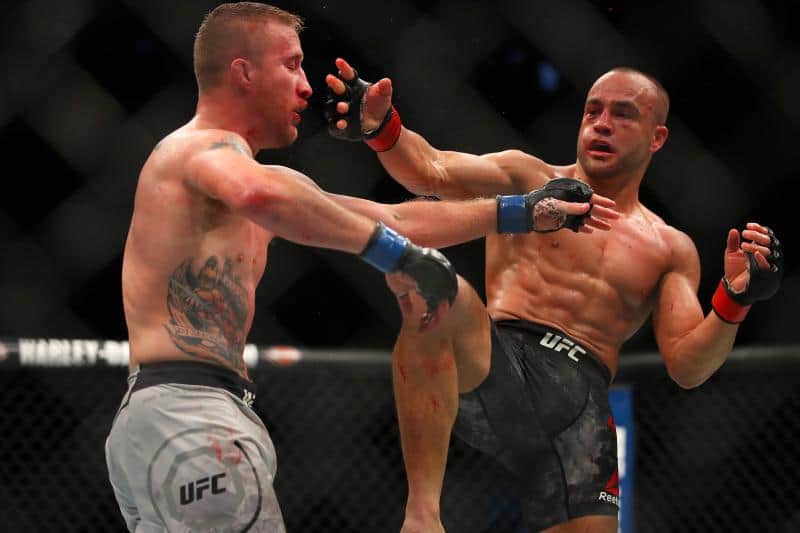 8) Eddie Alvarez vs. Justin Gaethje
A lightweight bout between Eddie Alvarez and Justin Gaethje at UFC 218 was without question one of the most anticipated bouts of 2017, and it delivered in big fashion.
After the two went back-and-forth for the better part of three rounds, Alvarez landed a brutal knee with just minutes to go in the fight. Clearly disoriented and out of it, Gaethje left the referee with no choice but to step in and end the fight.
According to Alvarez, he earned the title of 'most violent' fighter in the UFC with the win, but he also earned himself a spot on this list.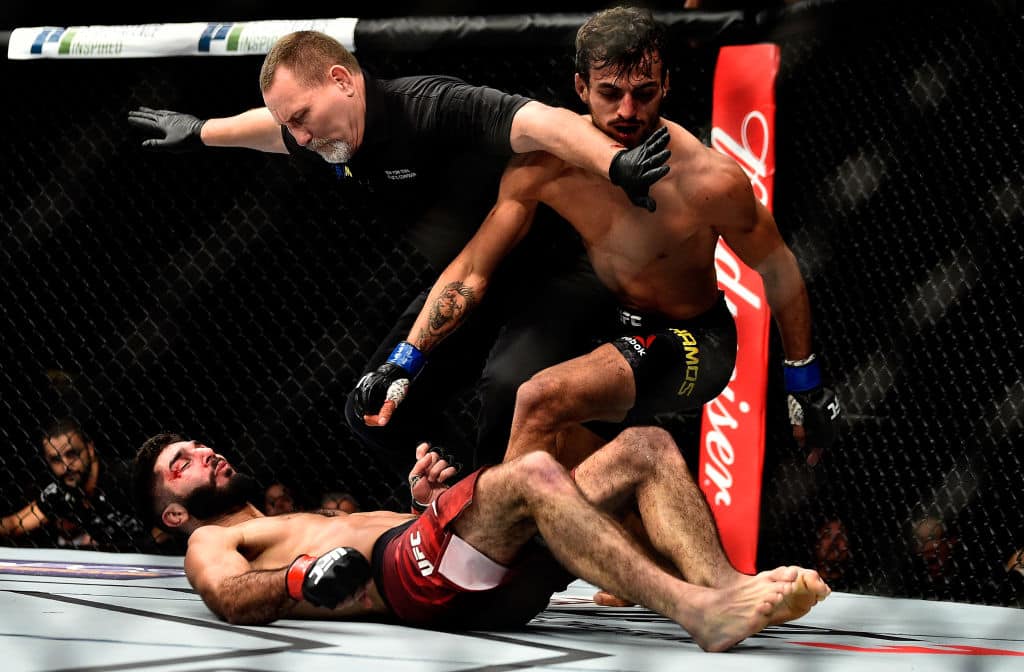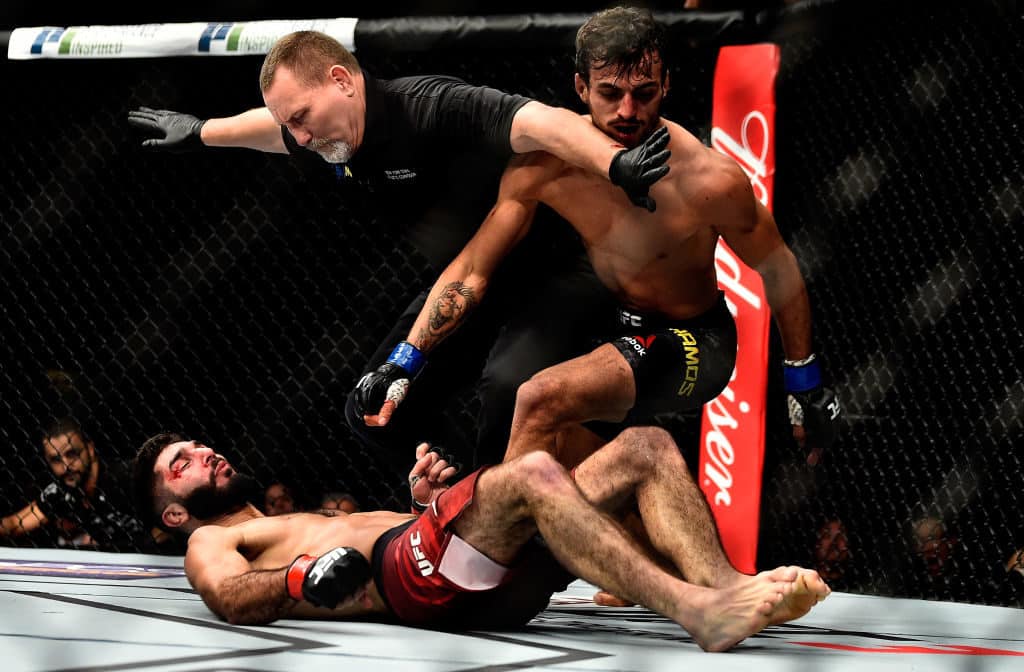 7) Ricardo Ramos vs. Aiemann Zahabi
Given the stacked nature of UFC 217, many fans were overlooking a bantamweight bout between Ricardo Ramos and Aiemann Zahabi, but Ramos put one of the best performances of the night.
With his back against the cage in the final round, Ramos unleashed a spinning elbow that drilled Zahabi and left him lying stiff on the canvas.
Not only was this one of the most impressive knockout finishes of the year, but it also ended up being one of the scariest.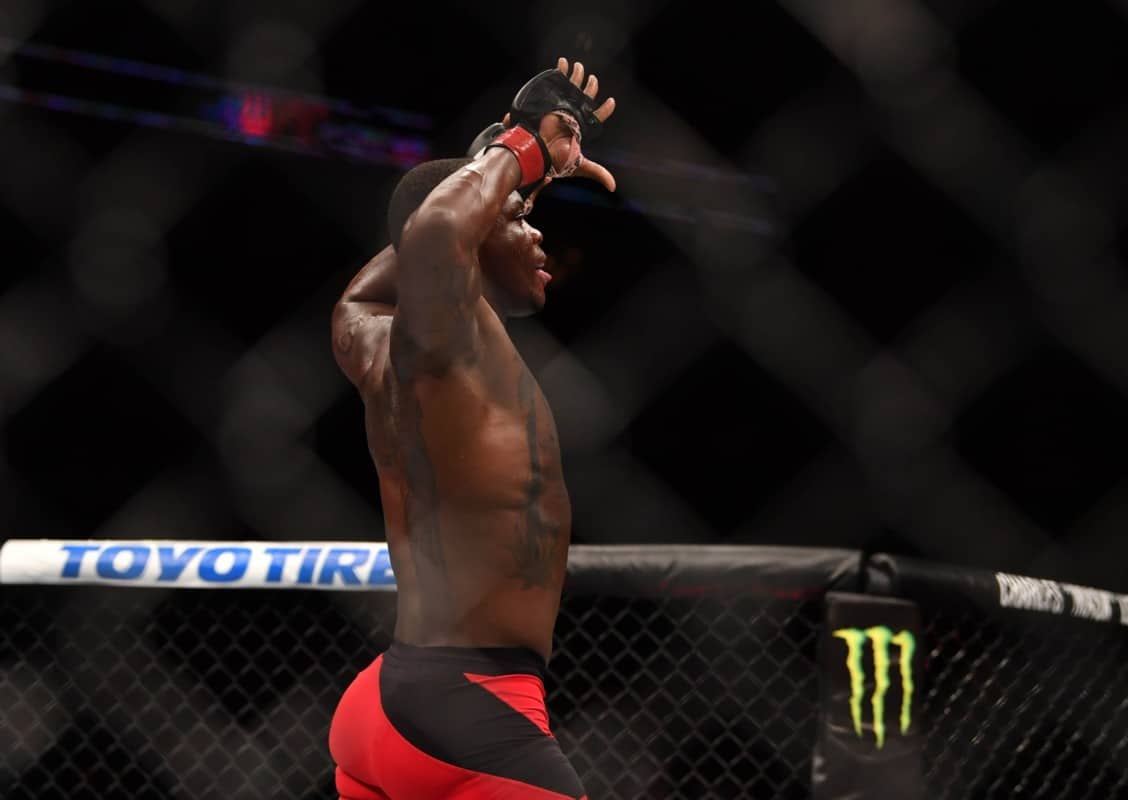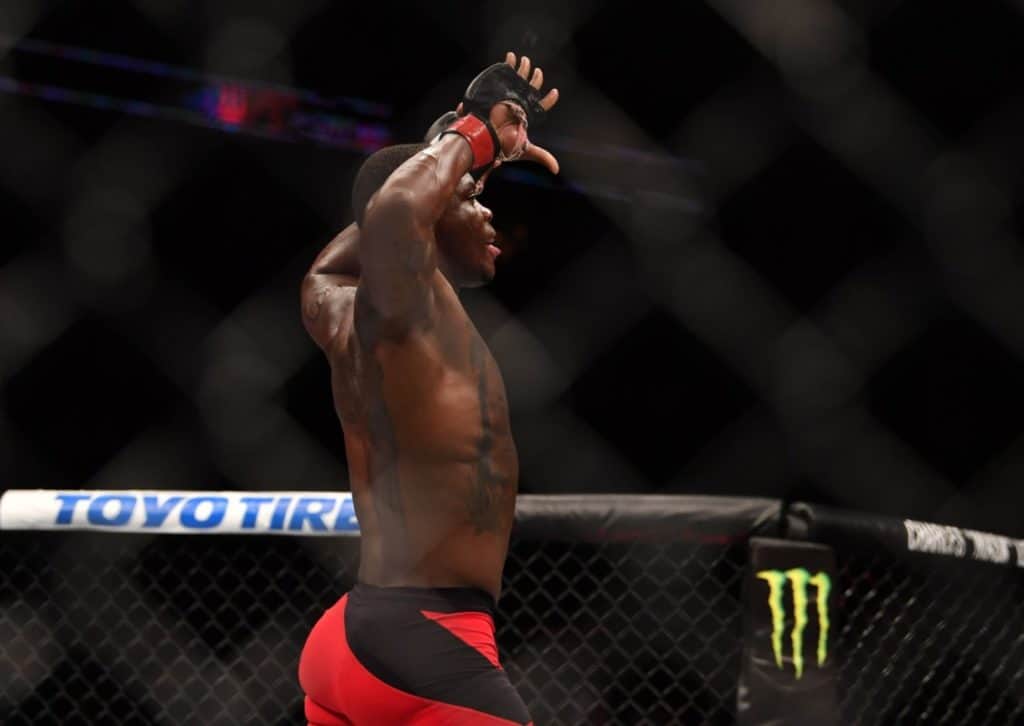 6) Ovince Saint Preux vs. Corey Anderson
At UFC 217 this past November in New York City, light heavyweight contenders Ovince Saint Preux and Corey Anderson met in a three-round affair.
The fight didn't hear the final bell, however, as Saint Preux landed a picture perfect left high kick in the third round that dropped Anderson.
No follow-up shots were needed as OSP earned himself one of the best knockout victories of 2017.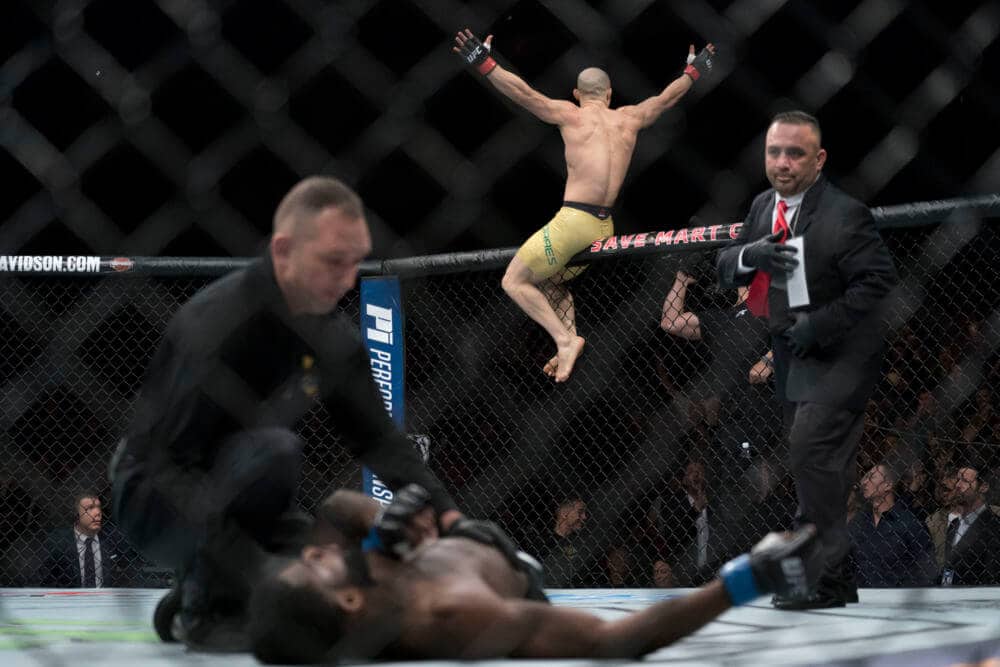 5) Marlon Moraes vs. Aljamain Sterling
Prior to his meeting with Aljamain Sterling at UFC Fight Night 123 last month, former World Series of Fighting (WSOF) champion Marlon Moraes' entrance into the UFC had been a bit lackluster.
He made up for that, however, with one of the best stoppages of the year.
Late in the first round, Sterling ducked in looking for a takedown, but Moraes reacted with a kick. It was actually his knee, however, that landed and shut the lights off for Sterling, who was forced to be taken out of the octagon on a stretcher.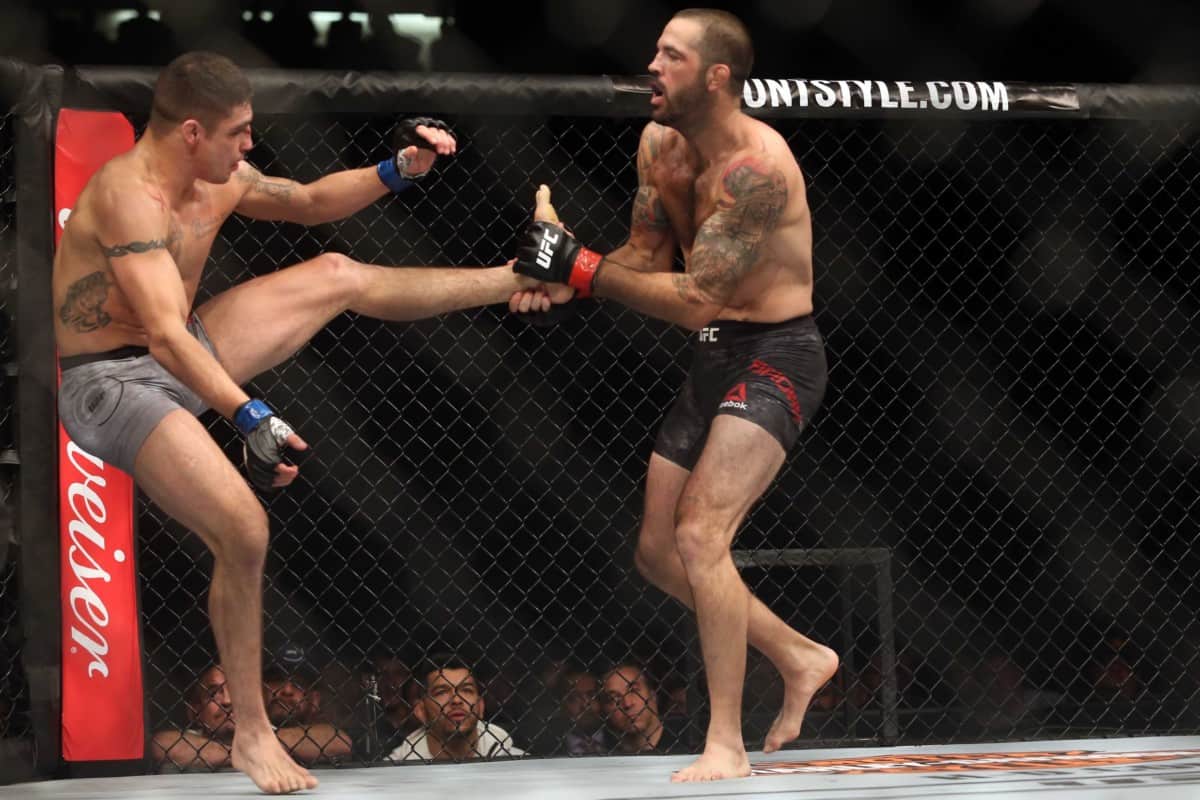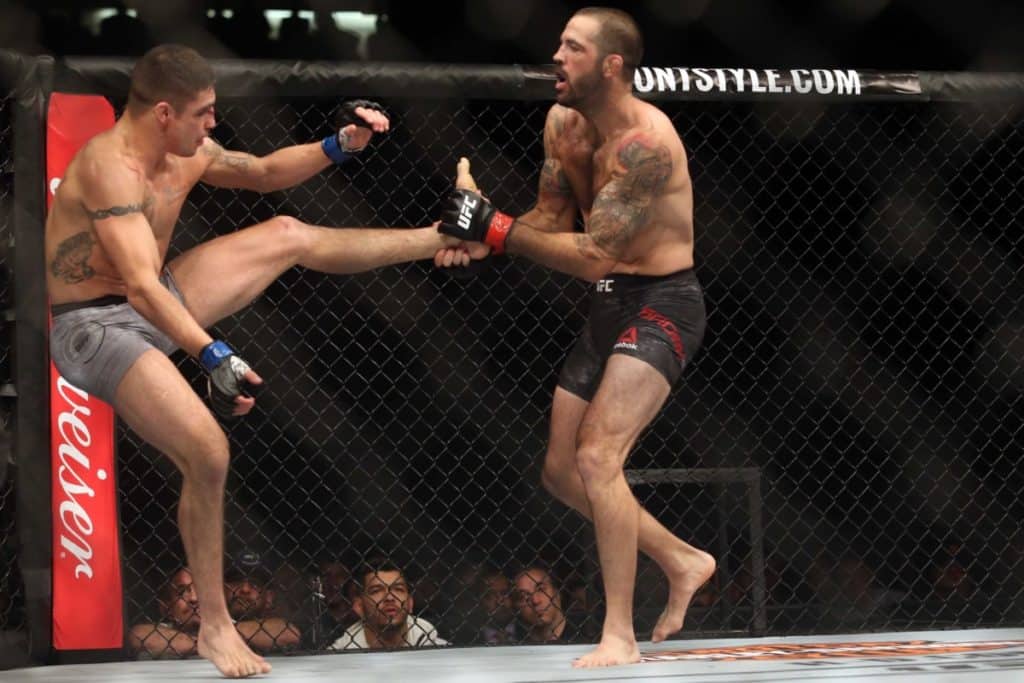 4) Matt Brown vs. Diego Sanchez
At UFC Fight Night 120 this past November, veterans Matt Brown and Diego Sanchez squared off.
Given the violent nature of each fighter, many expected the fight to either be a three-round war, or to end in a brutal stoppage, and it was the latter that ended up taking place.
Minutes into the first round, "The Immortal" caught a kick of Sanchez's, pressed him up against the fence, and delivered a vicious elbow that landed just behind the ear. Sanchez was out after the shot landed, and the referee was forced to stop the fight.
The finish was certainly one of the best of Brown's career in addition to being one of the most impressive we've seen in recent memory.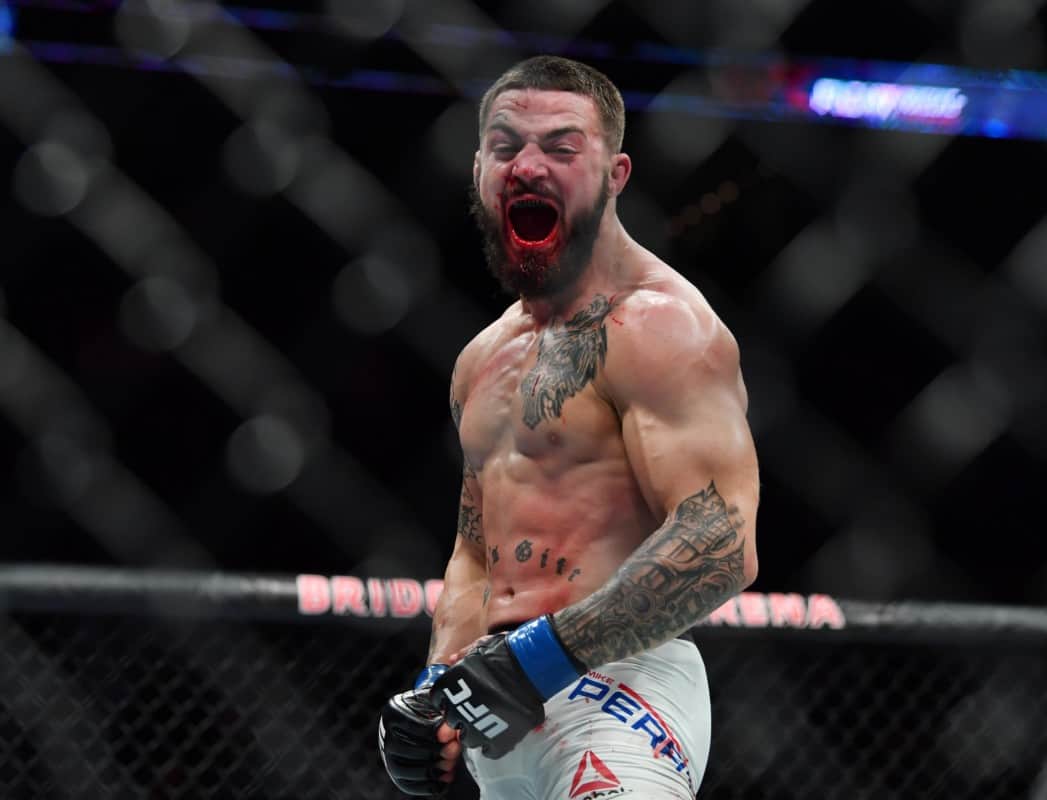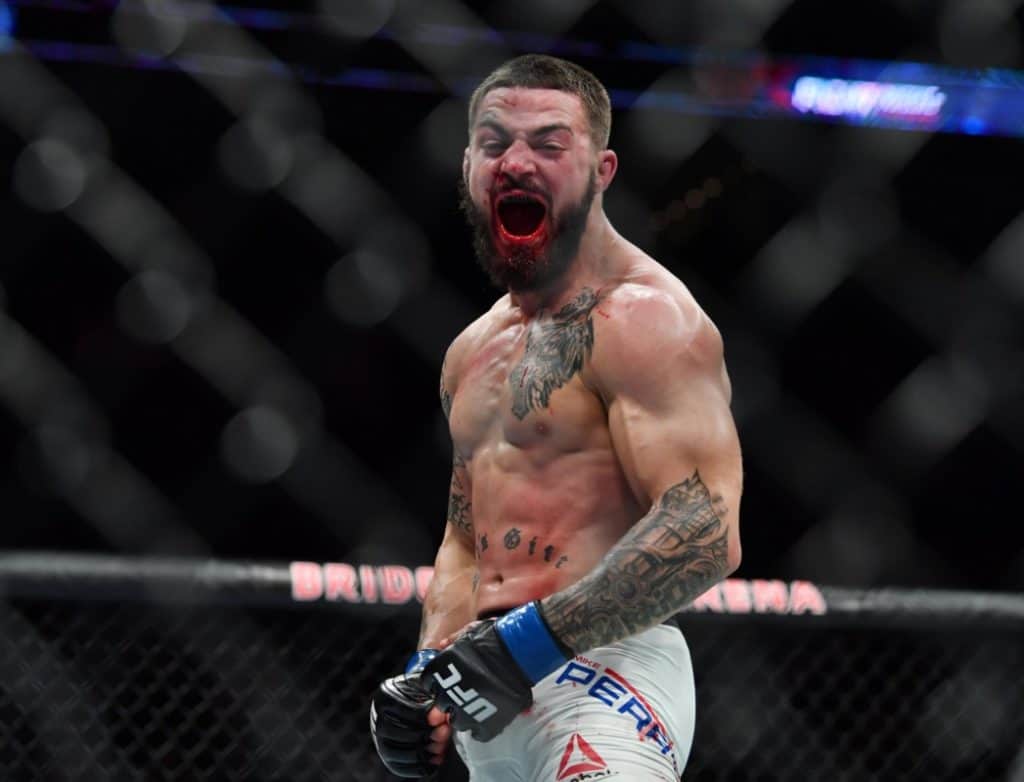 3) Mike Perry vs. Jake Ellenberger
Throughout 2017, "Platinum" Mike Perry emerged as one of the welterweight division's most unique characters, but he also proved to be a tough and violent fighter.
Packing power in both of his hands, Perry took on longtime veteran Jake Ellenberger at UFC Fight Night 108 last April. And while Perry got the job done, it wasn't his hands that did it in the end.
Breaking out of the clinch in the second round, Perry unleashed a vicious elbow that landed perfectly and sent Ellenberger crashing to the canvas. It only took one shot for Perry to finish the fight and earn himself a spot on this list.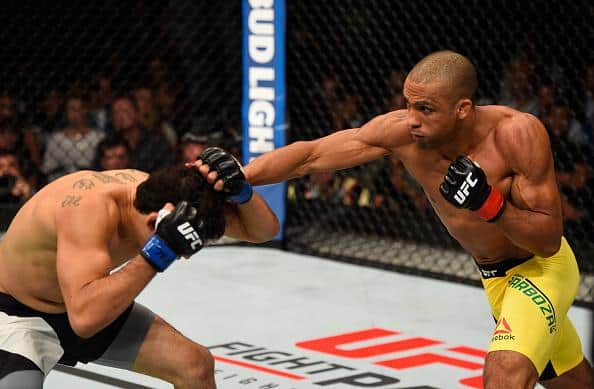 2) Edson Barboza vs. Beneil Dariush
Over the years, Brazilian Edson Barboza has become known for his electric finishes, and in 2017, he provided fans with yet another one.
Taking on Beneil Dariush last March at UFC Fight Night 106, Barboza uncorked a nasty flying knee that landed flush on the chin of Dariush, ending the fight in the second round.
Even more impressive was that Barboza made the finish look effortless, as he was moving backward before exploding and landing the fight-ending blow.
This finish ranked as one of 2017's best, and it likely won't be the last time we see Barboza on a list like this.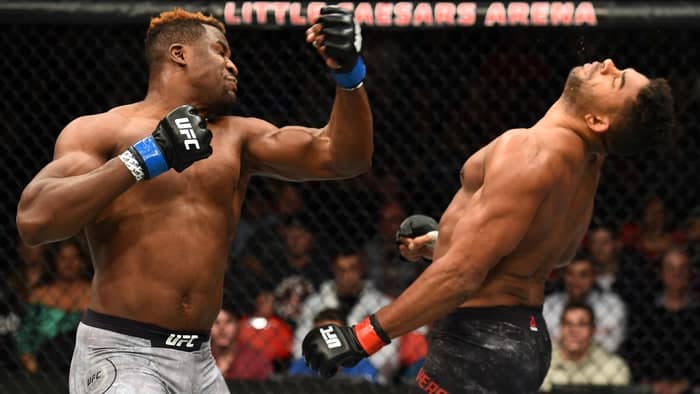 1) Francis Ngannou vs. Alistair Overeem
It wasn't the flashiest, but Francis Ngannou's first-round knockout of Alistair Overeem in the co-main event of UFC 218 last month was amongst the most vicious we've seen in recent years.
Just minutes into the opening frame, the two began to exchange shots in the pocket, but it was "The Predator" landing an off-balance left shovel hook/uppercut who got the last laugh.
The finish itself was brutal, but it was all the more impressive given Overeem's reputation as arguably the most decorated striker in the history of the heavyweight division.
Not only did this knockout earn Ngannou a heavyweight title shot, but it also earned him the top spot on the list of 2017's best knockouts.