Istela Nunes suffers horrific elbow injury against Viktoriya Dudakova – UFC Vegas 77 Highlights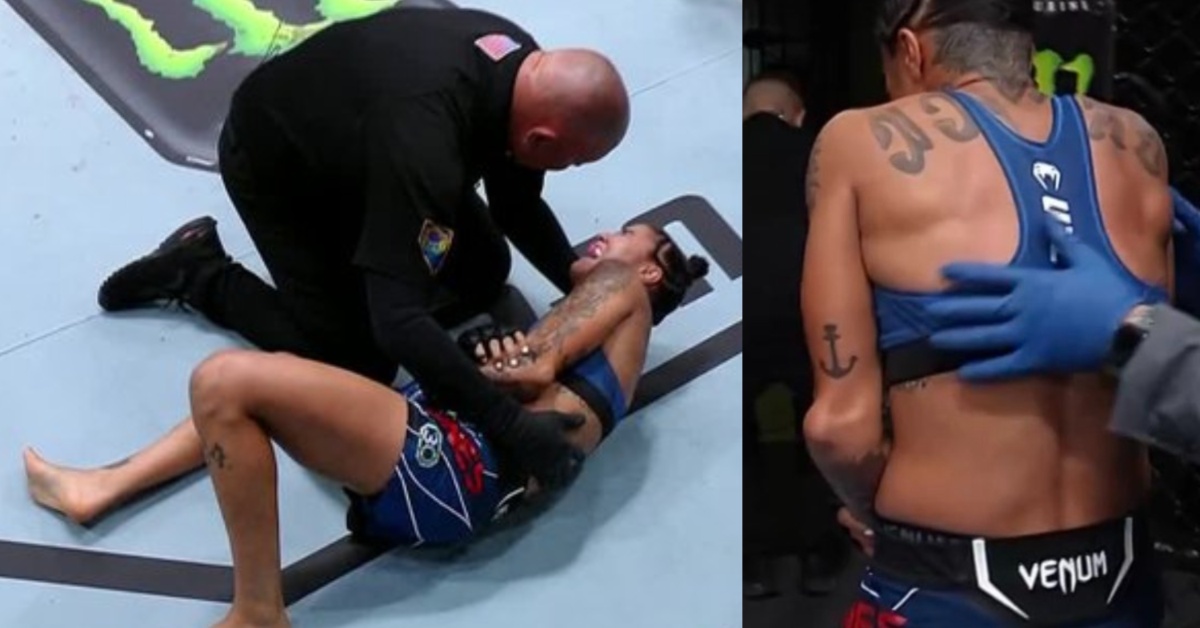 Strawweight standout Istela Nunes saw her night end early and in horrific fashion in her prelim bout against Viktoriya Dudakova on Saturday night at UFC Vegas 77.
Nunes entered the bout 0-3 inside the Octagon and was desperate to score her first win in the UFC. Sadly, that moment would not come, but that was the least of her concerns after suffering a brutal dislocated elbow injury less than a minute into the bout. As both women moved toward the center of the cage, Dudakova shot in for a single-leg takedown. In an attempt to defend, Nunes twisted her body and attempted to post on her left arm to stay upright. Almost instantly, Nunes' elbow popped out of place, forcing the referee to step in and call for the stoppage immediately.
Nunes' screamed out in agony as the broadcast offered up another look at the grueling injury via instant replay.
Official Result: Viktoriya Dudakova def. Istela Nunes via TKO (elbow injury) at 0:34 of Round 1.
Check Out Highlights from Istela Nunes vs. Viktoriya Dudakova at UFC Vegas 77 Below: