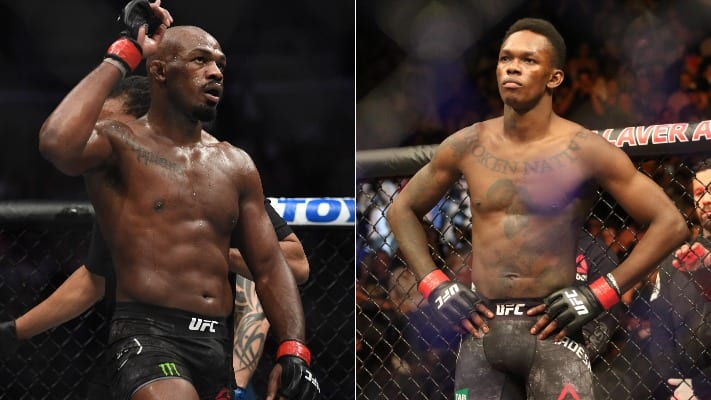 Israel Adesanya is eyeing a stadium fight in Las Vegas against Jon Jones in 2021.
Adesanya, who is fighting for the middleweight title at UFC 243, has had a feud with Jones for quite some time. Yet, if "The Last Stylebender" wins the middleweight title, the fight against "Bones" only gets bigger.
"I wouldn't say he's the ultimate, but he's definitely a boss on the game I want to play against," Adesanya said to The Mac Life (h/t BJPENN.com). "Raider Stadium, Las Vegas, that's where it's going to happen. I decided in July when I was in Vegas."
Although he wants to fight Jones, Adesanya says he is focused on the middleweight division.
"Hmm, with the middleweight division, it's getting stacked. I like Cannonier right now, [Paulo] Costa I have to take care of, and a few others, I'm saying 2021 [vs Jones]. I'm fighting. Probably early, yeah. The way I fight, six fights in 18 months, obviously I had a long break. It's harder when you become champion, so much weight to move fast, yeah, we'll see what happens."
Whether or not the fight happens is to be seen. Yet, if Adesanya and Jones remain champions, the fight will be a massive draw and one of the biggest fights of the year. The two have trash-talked each other for a while now, and have both been open to a fight.

Would you be interested in seeing Israel Adesanya vs. Jon Jones? If so, who do you think will win?