Islam Makhachev plays down rematch with Charles Oliveira next: 'I want a new name on my résumé'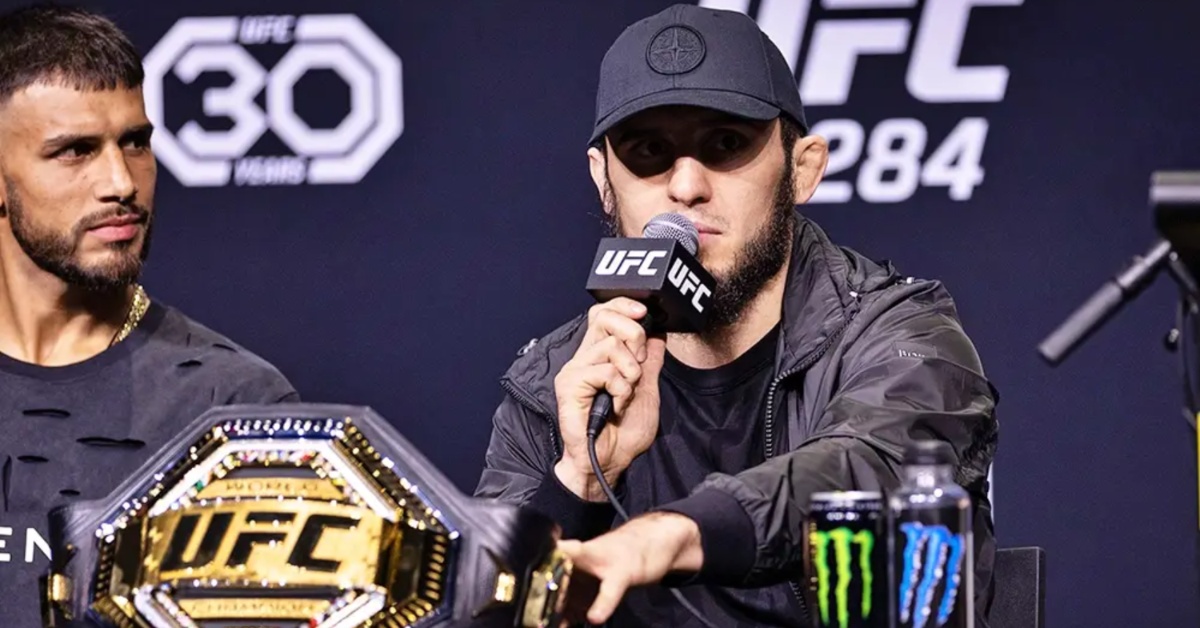 Islam Makhachev has played down the possibility that he fights former undisputed lightweight champion, Charles Oliveira in his Octagon return in October, claiming the UFC is also still undecided on whom will challenge for gold next.
Makhachev, the current undisputed lightweight champion, has been earmarked to headline UFC 294 in October in Abu Dhabi, UAE, however, has yet to be official booked against a title challenger.
Sidelined since he headlined UFC 284 back in February of this year, Islam Makhachev defeated featherweight champion, Alexander Volkanovski in a unanimous decision victory in Perth, Australia. 
Linked heavily with a title fight rematch the aforenoted, Oliveira off the back of UFC 289 earlier this month – Sao Paulo finisher, Oliveira managed to retain his rank as number one contender at 155 pounds, defeating Beneil Dariush with a stunning opening round ground strikes TKO win. 
Islam Makhachev plays down potential rematch with Charles Oliveira
Expected to fight Oliveira in a title rematch defense next, Makhachev has now, however, played down chances he actually faces the Brazilian again.
I was in the USA, met with the UFC, I asked for a fight in the summer," Islam Makahchev said during a recent interview. "But, they told me that I wouldn't have time to fight in Abu Dhabi, if I had a fight in the summer. They have a plan to organize a fight for me in Abu Dhabi."
"The fight [with Charles Oliveira and Beneil Dariush] was good," Islam Makhachev explained. "Oliveira won, but I was rooting for Dariush. I thought it would be a new challenge for me. Dariush had eight wins in a row. I don't know. I can't say yet if my next fight will be a rematch against Charles. We have to wait. Now, Justin (Gaethje) and Dustin (Poirier) will fight, and then the UFC will decide."
In terms of preferred opponents, Russian wrestling ace, Makhachev claimed he wanted a fresh name and a new challenger to his lightweight throne.
"Of course, I want a new name on my résumé," Islam Makhachev explained. "It'll be better for me. If Oliveira will not fight me now, everyone will say that I'm avoiding him. I never choose my opponents. I will fight anyone the UFC gives me. I don't think he can do anything. I'm not afraid of his grappling like the rest of the fighters. I can take him down at any time" (Transcribed by MMA Mania)