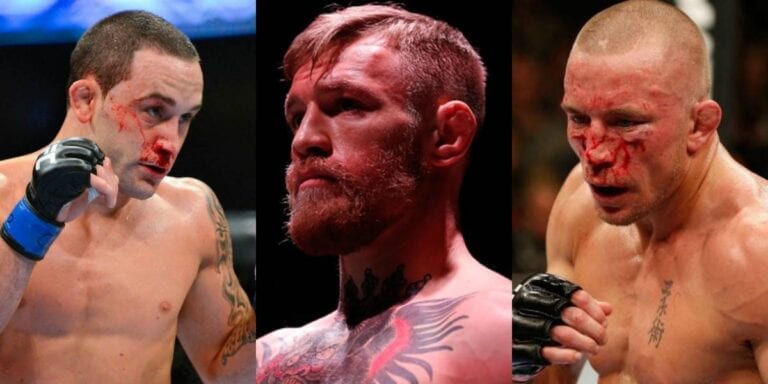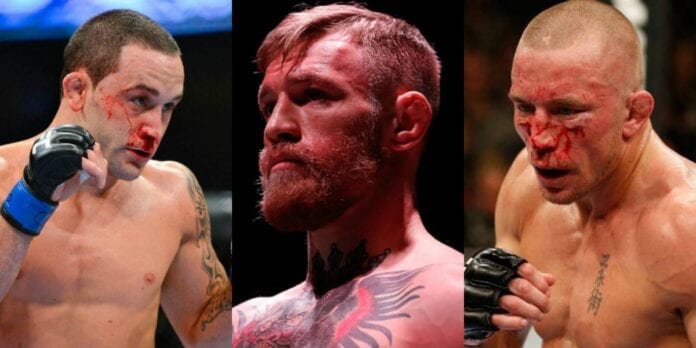 Nobody in the sport of mixed martial arts today commands the spotlight quite like UFC featherweight champion Conor McGregor. His words are unforgettable, his skills are world-class, and his name draws attention from countless top stars around the promotion.
Free of divisional borders and weight restrictions, McGregor is quickly becoming a true rarity in combat sports. The 145-pound king was not only two weeks away from moving up to lightweight, but now he's competing at welterweight this Saturday at UFC 196.
And even though the contest is against Nate Diaz, a true 155-pounder, McGregor is packing on weight in preparation for a longer stay at the heavier weight classes. You can't blame the guy considering his cut down to featherweight is one of the more grueling cuts in all of MMA.
Regardless of what happens against Diaz in a few short hours, "Mystic Mac" has stated that he has no official plans heading into the latter part of 2016. Obviously the UFC will pull every single string known to man to have him headline UFC 200 this July, but an opponent has yet to be determined.
But considering his recent quarrels with opponents pulling out on short notice, it seems like knowing who he's going to fight is the least of McGregor's worries these days. However, someone has to play matchmaker.
Here are four readily available and ground-breaking options for the superstar Irishman to take following this weekend.
Option 1) Rafael dos Anjos
Considering this was already scheduled for UFC 196 before Rafael dos Anjos pulled out with a broken foot, it's probably the most likely matchup heading into mid-2016.
The last time a champion pulled out on short notice against McGregor, he was later knocked out in 13 seconds. While RDA is a much stronger and durable fighter than Jose Aldo is (or was?), it's likely that "The Notorious" has already won the mental war, suggesting a lengthy layoff before fighting the featherweight king can further eat away at the Brazilian's core.
Nonetheless, with ties to the lightweight division leading back to his days overseas, 155 is McGregor's most natural playground. He only has to cut 15 pounds, presumably keeps his one-punch knockout power, and would have the speed advantage over almost every top contender.
Dos Anjos isn't the biggest name McGregor can fight, especially considering it's often difficult to promote a fight twice within one year, but he's the most logical choice in the Irishman's road to becoming a multi-division champion.
Option 2) Robbie Lawler
If McGregor wants to bypass another media tour with RDA and take on the most high-profile champion that he can physically handle, UFC welterweight titleholder Robbie Lawler is his man.
McGregor has already stated that Lawler is a serious option for UFC 200, and even Dana White has speculated that 'Notorious' won't go back down to featherweight if he beats Diaz tonight.
With all of that said, it seems as if the UFC caters to McGregor on every possible front. So if the Irishman wants to avoid yet another weight cut, maintain his protein intake, and test his versatile speed and precision against the best at 170, he may very well push for a matchup with "Ruthless" in July.
However, he may be in for a rude awakening considering Lawler is one of the very best power punchers in the entire sport.
Option 3) Frankie Edgar
It's truly a sad time for former UFC lightweight champion Frankie Edgar. Despite winning five in a row, including a recent knockout of Chad Mendes and a previous submission victory over Cub Swanson, the 34-year-old can't seem to buy a title shot.
If MMA pundits had it there way, Edgar would have locked horns with McGregor way before the brash champion he ever decided to move up to lightweight, let alone welterweight. The two division leap is absolutely going to kill Edgar's chances of one day fighting for the 145-pound title, especially if McGregor wins another belt and then decides to go for three (which would be utterly insane).
Needless to say, Edgar is being put on the hottest of backburners. Many believe it is not only just a political issue or the fact that McGregor feels like he's cleaned out the division. The real issue is that "The Answer" sports one of the most readily available skill sets to defeat the Irishman. He's quick, possesses an iron chin, commands the center of the Octagon, and has one of the best ground games around.
These two may never fight, especially considering Aldo believes he should get an immediate rematch when McGregor returns to featherweight, but it's the most stylistically challenging bout that "The Notorious" can take in 2016.
Option 4) Georges St-Pierre
A boy can dream, can't he?
While that is something we should all believe in, this fairy tale matchup may actually be closer to reality than one would think. After all, longtime former UFC welterweight champion and MMA legend Georges St-Pierre has been rumored to be itching for a comeback.
Despite his ongoing stint as a Hollywood actor, GSP is still in the gym training and staying in fight shape. Obviously he isn't ready to fight next month, but UFC 200 this July would be the perfect event to make his return to the Octagon.
The fact that McGregor is now competing at welterweight aids further hope that this may one day come to fruition. Even if it isn't for a championship, "The Notorious" seems determined to bank money over titles. Just look at what he's doing this weekend against Diaz.
If something like this was to happen, it would easily be the greatest pay-per-view of all time. It would absolutely clear UFC 100's record of 1.6 million pay-per-view buys and may even have the gusto to near 2,000,000.