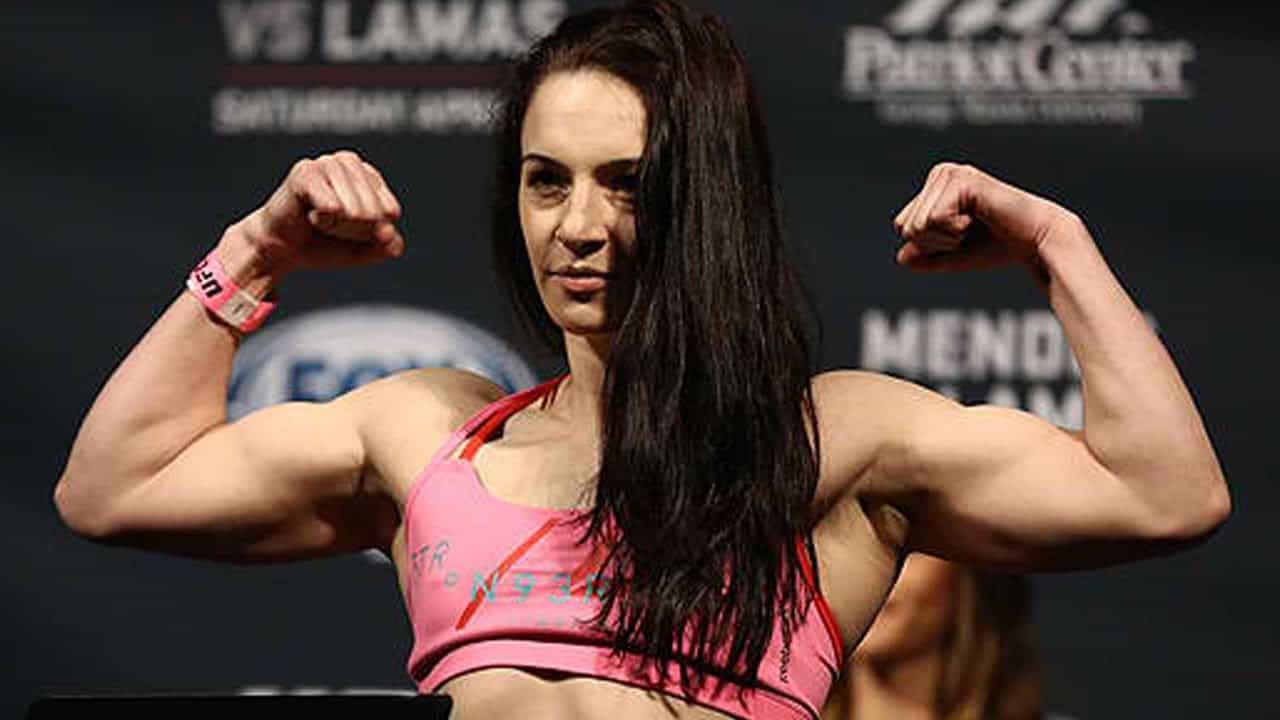 It's once again fight day here at LowKickMMA, and the talent on display tonight (Saturday, July 15th, 2017) will come in the form of Invicta FC 24. Headlining the card are Milana Dudieva and Mara Romero Borella, but there's a whole bunch of great fights also taking place on the rest of the main card.
Milana Dudieva (11-5) and Mara Romero Borella (10-4, 1 NC) meet in a flyweight bout in main event. In round 1, feeling-out process between Borella and Dudieva. Dudieva lands a judo takedown and works from top position. Borella scrambles and makes her way back to her feet. Both fighters land a few combinations. Hard body shot by Dudieva, but she eats a straight right hand from Borella. Dudieva latches on a deep standing guillotine, eventually drops down but Borella escapes to side control. In round 2, Borella lands a takedown early in the second round this time, and is working from the top half position. The round ends with Dudieva defending from the ground. She has the beginnings of a hematoma over her left eye. In round 3, Dudieva has a triangle locked in after a scramble and is working for an armbar. Borella frees her head out of the triangle attempt and moves to side control again. Dudieva reverses the position but lands inside Borella's triangle! The fight ends on the ground, but goes to the judges, who gave the win to Romero Borella by split decision.
Jinh Yu Frey (5-2) and Ashley Cummins (5-3) meet in an atomweight. In round 1, Cummins comes out swinging! Punches and a head kick straight to a clinch battle. Frey gets the takedown and lands inside Cummins' guard. She works for a pass but Cummins' recovers in the scramble. More striking exchanges, then another takedown by Frey in the center of the cage. They end the round on the feet. A frenetic pace in the first round In round 2, Cummins is developing a little hematoma over her right eyebrow. Cummins has Frey stuck deep in an armbar but she can't seal the deal. Cummins wraps Frey up in another armbar, but again, Frey is able to escape. Frey is once again caught in a deep armbar from Cummins, but she makes it to the end of the second round. In round 3, Another early round takedown for Frey. Cummins gives up her back and Frey is working for a choke. Frey's top control is on point. She fends off another armbar and lands several punches and elbows from on top. The judges gave the win to Frey by decision.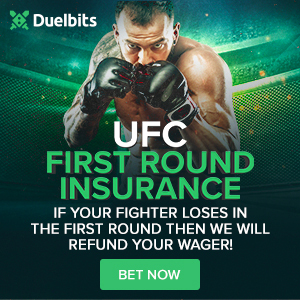 Pam Sorenson (5-2) vs. Helena Kolesnyk (5-0, 1 NC) is next in a featherweight bout. In round 1, early takedown by Sorenson, she lands in side control and is keeping a tight grip on Kolesnyk's arms. Sorenson moves to full mount and begins raining down the strikes.Sorenson scoots to S-mount and locks in the armbar. After a struggle, she sinks it and Kolesnyk has to tap.
Karina Rodríguez (4-2) vs. Bárbara Acioly (4-0) is next in a flyweight bout. In round 1, Acioly is blasted by a few punches to the face and she stumbles to the canvas. She is in deep trouble early. Rodríguez blitzes her with strikes to end the round.
Miranda Maverick (2-0) vs. Gabby Romero (2-1) is next in a flyweight bout. In round 1, Maverick is tagging Romero with plenty of left hands to the head. Romero finally closes the gap for a clinch. Romero attempts the takedown but Maverick postures out. Romero is now looking for a leg lock. Romero fishes for a kneebar and then a heel hook, but Maverick is fending it off. Romero scrambles to the top position and is looking for an armbar. It looked like Romero had that armbar locked in, but Maverick waits it out and makes it to the second round.In round 2, Maverick lands several combinations before Romero attempts another takedown from the clinch. Maverick landed some hard elbows to the body while on top on the ground. In round 3, Romero is looking for more takedowns from the headlock, but Maverick is defending nicely. Romero finally drags Maverick down in sloppy fashion, but she's reversed and has to turtle up. Maverick tees off. Maverick slips off from on top and winds up in an armbar. Maverick defends the armbar from Romero and makes it to the end of the fight. Maverick picked up the decision win.
Sunna Rannveig Davíðsdóttir (2-0) vs. Kelly D'Angelo (2-0) is next in a strawweight bout. In round 1, Early clinch battle up against the cage. D'Angelo frees herself and she and Davidsdottir exchange strikes in the center. Davidsdottir scores a nice takedown against the cage,but she can't keep her there. Davidsdottir is bleeding profusely from her nose. In round 2, Davidsdottir scores a nice trip takedown and when D'Angelo explodes back up, the Icelandic fighter takes her down again. Davidsdottir is working from top half guard. Davidsdottir is in complete control on top. D'Angelo is trying to escape back to her feet, but can't. Complete domination by Davidsdottir. In round 3, D'Angelo is wisely avoiding Davidsdottir's attempts at the clinch. Another well-timed takedown by Davidsdottir. She lands in side control and is working to full mount over D'Angelo. A dominant round for Davidsdottir. Her takedowns and ground controlled sealed the deal. The judges gave the win to Davidsdottir.
Opening the card is Felicia Spencer (2-0) vs. Amy Coleman (2-1) in a featherweight bout. In round 1, early takedown by Coleman. Spencer throws some upkicks and makes her way back up to her feet. A takedown by Spencer from the clinch. She makes her way to side control and now to Coleman's back. Spencer worked her way around to Coleman's back, sunk in the rear-naked choke and forced the tap.
Here are the results for this event:
Flyweight: Mara Romero Borella def. Milana Dudieva by split decision (30-27, 28-29, 29-28)
Atomweight: Jinh Yu Frey def. Ashley Cummins by unanimous decision (30-27, 30-27, 29-28)
Featherweight: Pam Sorenson def. Helena Kolesnyk via submission (armbar) – Round 1, 3:12
Flyweight: Karina Rodriguez def. Barbara Acioly via TKO (Punches) R1, 2:14
Flyweight: Miranda Maverick def. Gabby Romero by unanimous decision (30-26, 29-28, 30-27)
Strawweight: Sunna Rannveig Davíðsdóttir def. Kelly D'Angelo by unanimous decision (30-26, 30-27, 30-27)
Featherweight: Felicia Spencer def. Amy Coleman by submission (rear-naked choke). Round 1, 3:17