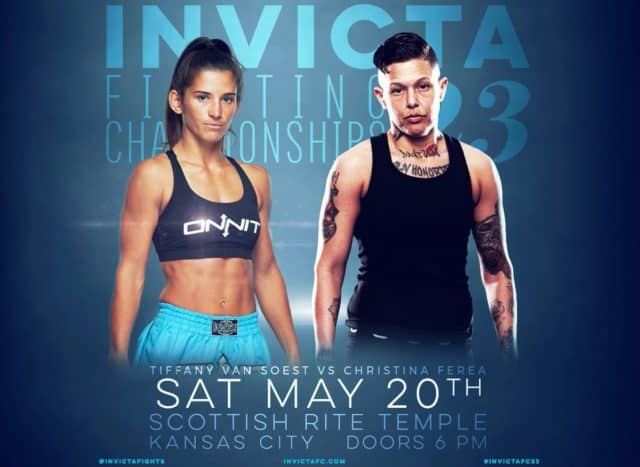 Invicta FC officials held the weigh-ins for Invicta FC 23 on Friday and you can watch them here:
Invicta FC 23 takes place on Saturday, May 20, 2017 in Kansas City, MO at the Kansas City Scottish Rite. The eight bout card will air exclusively on UFC Fight Pass at 7:00 PM CT.
The event will be headlined by a flyweight bout between Vanessa Porto and Agnieszka Niedźwiedź while Roxanne Modafferi vs. Sarah D'Alelio will serve as the co-main event.
Here are the weigh-in results:
Vanessa Porto (125.8) vs. Agnieszka Niedzwiedz (126)
Roxanne Modafferi (125.7) vs. Sarah D'Alelio (125.6)
Herica Tiburcio (105.5) vs. Tessa Simpson (105.8)
Elizabeth Phillips (140.4, over) vs. Kelly Faszholz (135.3)
Andrea Lee (125.5) vs. Liz Tracy (125.4)
Ediane Gomes (145.4) vs. Pam Sorenson (145.4)
Tiffany Van Soest (115.4) vs. Christine Ferea (115.9)
Yaya Rincón (135.4) vs. Brooksie Bayard (135.4)
If you enjoyed this story, please share it on social media!