Today (June 30, 2015) the Ultimate Fighting Championship (UFC) and Reebok held a press conference in New York City to unveil "Fight Kit."
The sponsorship deal will go into effect at UFC 189 on July 11, 2015. All UFC fighters will be required to wear the customized uniforms. The gear has three types of kits: the country kit, the universal kit, and the championship kit. Every UFC champion aside from Jose Aldo, who thinks this deal is "sh*t," appeared at the conference to show off the uniforms.
Fight fans who want to get their hands on the uniforms are in luck. Right now the Reebok store is selling official jerseys for five top UFC stalwarts including Georges St-Pierre. Those willing to spend $70-80 on the gear can do so.
Things didn't go as smooth as the UFC and Reebok had hoped, however with the announcement. As seen in the unveilings, some uniforms were littered with errors. Apparently lightweight Gilbert Melendez has a new first name (via Jeremy Botter):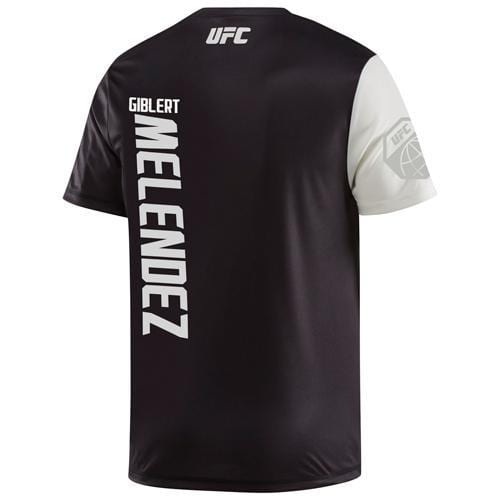 We have also learned something new about former UFC light heavyweight champion, Lyoto Machida. "The Dragon's" first name is actually Marcio (via Guilherme Cruz):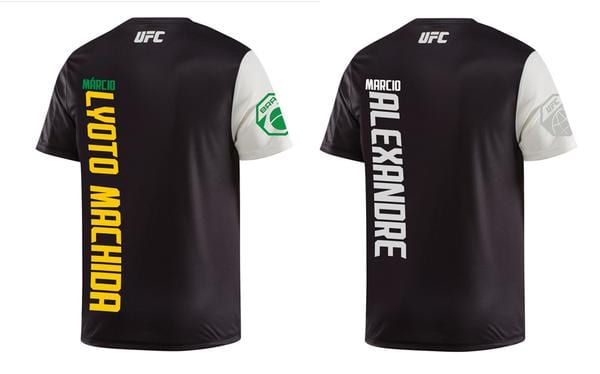 And of course there's Ronaldo "Jacare" Souza. We recently found out that his first name is indeed Jacare and "Ronaldo" is his nickname (via Davis Durham):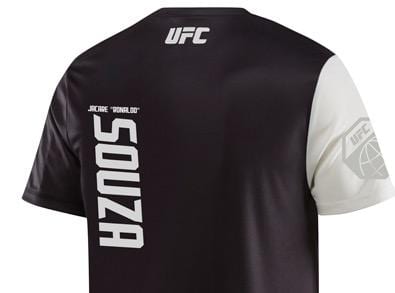 While it's fair to cut Reebok some slack as this was an unveiling early in the partnership with UFC, the mistakes are glaring and hilarious. With this being the "the biggest non-broadcast deal" the UFC has ever done, you can rest assured that these mistakes will be corrected when the fighters are set to compete inside the Octagon.
At the very least, hopefully the uniforms of Conor McGregor, Paige VanZant, and Joanna Jedrzejczyk are error-free as each fighter has their own exclusive deal with the athletic footwear and apparel company.