Top UFC flyweight Henry Cejudo has lost the physical embodiment of his greatest-ever athletic accomplishment in the raging wildfires that are currently ravaging Northern California, but he has escaped with his life.
After a report surfaced from the San Francisco Chronicle that Cejudo had broken his ankle escaping from the flames, "The Messenger" confirmed to Ariel Helwani of MMA Fighting that while he did not break his ankle escaping from Santa Rosa, Calif., he did suffer burns to his right foot and lost his 2008 Olympic gold medal for wrestling.
He provided photographic proof of his injured foot: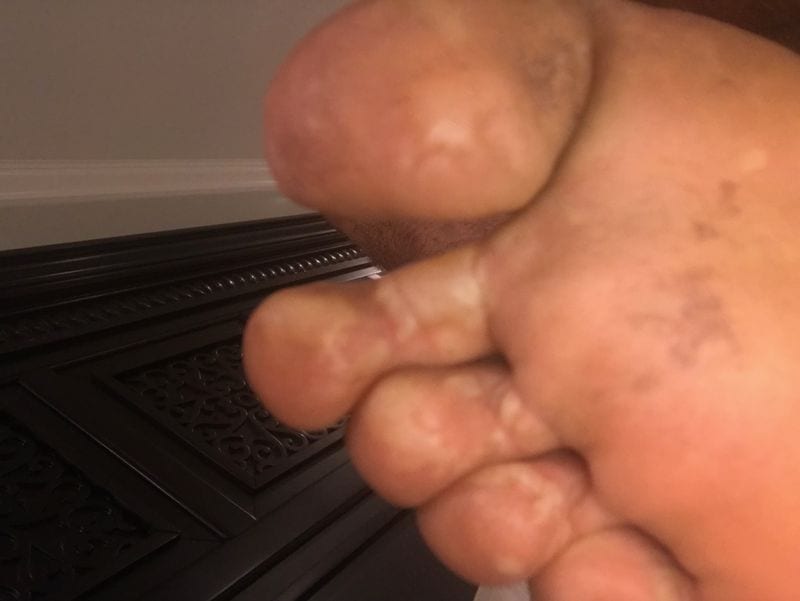 Santa Rosa is one of the areas most affected by the raging wildfire, with seven reported deaths as local authorities fear the number will rise. Several people have been reported missing in the natural disaster.
Coming off of an impressive knockout win over Wilson Reis at September's UFC 215, Cejudo was scheduled to fight rising contender Sergio Pettis at December 2's UFC 218. It now remains unknown if he will be able to participate in the bout, but we at LowKick MMA are thankful Cejudo has escaped with relatively minor injuries in such a dangerous spot.