UFC middleweight champion Michael Bisping will have a chance to avenge the only KO loss on his professional mixed martial arts (MMA) record, when he takes on Dan Henderson to defend his 185-pound title in a rematch from their initial meeting at UFC 100 nearly seven years ago.
Although Henderson might only be the No. 13-ranked middleweight in the UFC, he was still granted the shot at the 185-pound strap for the final bout of his MMA career.
Many fellow 185-pounders were upset when news broke that 'Hendo' would be getting the title shot, such as former champs Luke Rockhold and Chris Weidman, and Henderson (courtesy of FOX Sports) says he can't blame them:
"I completely understood where they were coming from," Henderson said during an appearance on the Fight Society podcast. "If I was in their shoes, I'm sure I'd have similar feelings but it's hard to say. This is kind of not a normal situation. I'm the guy that's been around a long time and done quite a bit in the sport, has beat (Bisping) up worse than he's ever been beat up before, I think that the fans wanted to see it again.
"For me, I don't feel so bad because yeah, I'm kind of cutting in line a little bit but at the same I'm going to cut right back out of line. They can pick him up where I leave him. They can have what's left of Bisping after I'm done with him."
While Henderson has been contemplating the idea of retiring without having won a UFC title in his career, now that he has the opportunity to end his career as a champion, he doesn't plan on letting it go to waste:
""It's definitely something that's been a goal of mine and I feel like I've been close to having that opportunity again and should have had that opportunity against Jon Jones and just got hurt and had a rough road back after the injury. I'm pretty thankful to be in this position where the fans asked for this fight and Dana White obliged," Henderson said.
"I was OK with that. I was completely content with what I did in my career and satisfied with that, but obviously knew I fell short of my goals. That happens. It's not something I'd beat myself up over but I'm fortunate enough to have this last chance opportunity."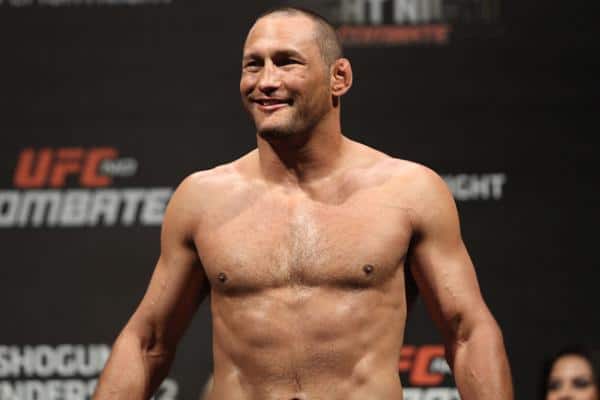 Although Henderson is preparing for this fight hard and has concocted a solid game-plan for Bisping, he won't put any unnecessary pressure on himself heading into the fight:
"It's a huge opportunity for me to be able to finish my career on top," Henderson said. "Like I said, I'm not going to waste that opportunity and do things half-assed. I'm going to make sure that I'm in shape, my game plan is set and it definitely is a huge fight. At the same time, I'm not adding any extra pressure to myself.
"It's a fight where I'm going to try to beat the guy up just like any other fight that I do."
Bisping and Henderson will meet in the main event of UFC 204 for the middleweight title live on pay-per-view (PPV), from the Manchester Arena in Manchester, England on October 8, 2016.