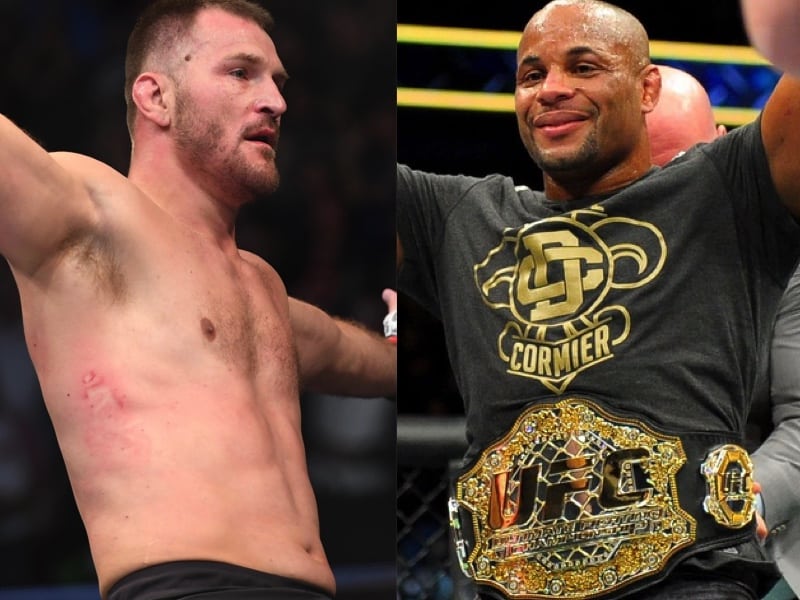 Following a brutal stoppage victory over Alistair Overeem at UFC 225 in Chicago earlier this month, Curtis Blaydes has put himself dangerously close to earning a heavyweight title shot.
He'll have to wait a bit, however, as champion Stipe Miocic is scheduled to defend his title against light heavyweight titleholder Daniel Cormier in the main event of July 7's UFC 226 from Las Vegas.
In regards to that fight, Blaydes is predicting a stoppage victory for Miocic:
"I know that 'DC' is a good wrestler, but Stipe is a pretty good wrestler himself," Blaydes told BJPenn.com. "I think he's got a lot more advantages. I think he gets the finish — but probably into the fourth round, maybe fifth."
Regardless of the outcome, however, Blaydes isn't concerned with who comes out on top, as he feels both men present various challenges to him. And following that fight, the 27-year-old is hoping that the UFC will give him what he feels is a well-deserved shot at gold:
"They're both challenges, and I don't think either one of them is easier or harder than the other," he said. "They both have pretty good stand up, they're pretty good wrestlers. [My] only advantage would be I have a weight advantage over them, and probably a reach advantage also. I was thinking about New Years Eve, in Vegas. I think I deserve to be the champion."
Prior to his victory over Overeem, Blaydes had won three consecutive fights over the likes of Daniel Omielanczuk, Aleksei Oleinik, and Mark Hunt.
In addition to Miocic vs. Cormier, UFC 226 will also play host to a featherweight title fight between champion Max Holloway and surging contender Brian Ortega.