There's some very controversial stuff going on over at Gegard Mousasi's Facebook page right now, but has he been hacked?
It was a rough night for the heavily favoured Gegard Mousasi at UFC Fight Night 75. The former Dream and Strikeforce champion got blasted by Uriah Hall in dominant fashion, after the TUF veteran landed a jumping spinning kick followed by a huge flying knee for the spectacular upset win.
It's likely 'The Dreamcatcher' has a pretty savage hangover today, especially considering Hall was drafted in on just two weeks notice. A brief glance at Mousasi's Facebook page, more specifically the fan post section, brought some rather concerning comments to light. Yes, there's the chance he's been hacked, but it appears Mousasi is on the full offensive with some internet trolls that have been pestering him since UFC Japan. Check it out: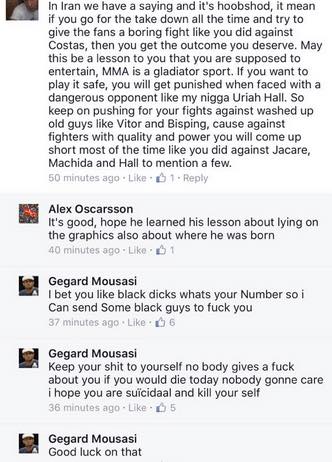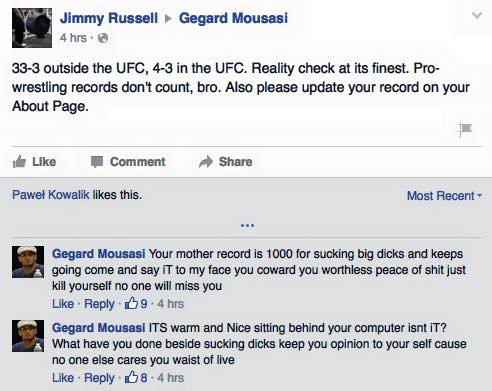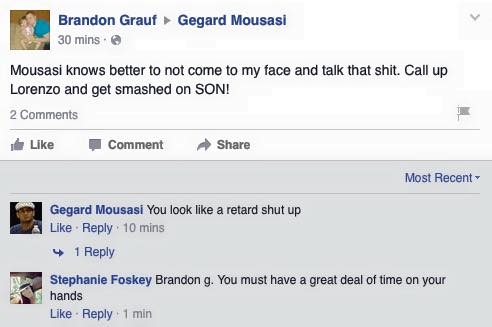 It's worth noting that the emotionless Mousasi is usually a stone cold character with very little to say in the way of interviews etc. This would be very out of his modus operandi to say the least. The UFC code of conduct is usually enough of a deterrent for athletes feeling the squeeze of internet trolls that want to bite back.
Stay tuned to LowKickMMA as we update you on this situation, which we genuinely hope doesn't actually involve Gegard Mousasi.