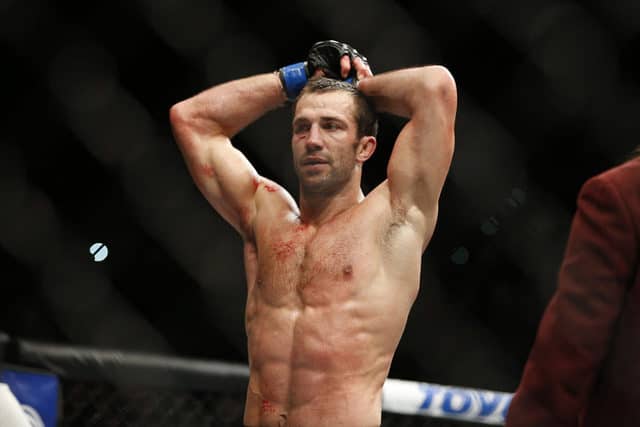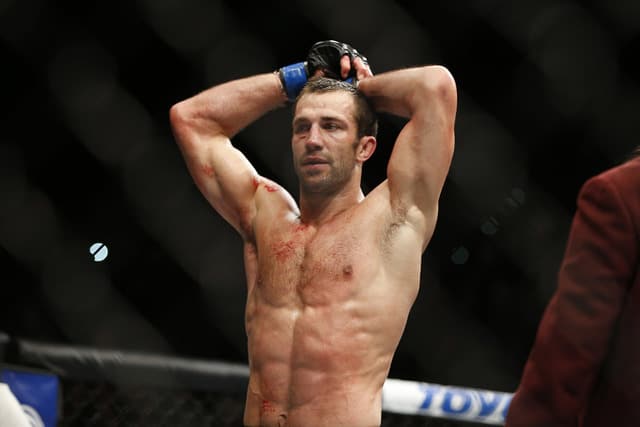 Luke Rockhold's leg injury might just be one of the nastiest things you'll ever see.
In his interim UFC middleweight title fight against Yoel Romero this past February, Rockhold busted his leg open while kicking The Soldier Of God." He'd go on to lose that contest via third-round knockout.
While he was training for a debut fight at 205 pounds, that likely would've been against former light heavyweight title challenger Alexander Gustafsson, Rockhold re-opened the wound and required it to get repaired yet again.
As a result, the former Strikeforce champ will be sidelined another three months. It's likely we don't see Rockhold make his light heavyweight debut until the end of the year.
In the meantime, Rockhold seems to be keeping fans updated on his status via ESPN's Ariel Helwani. Helwani has been posting photo and video updates of Rockhold's injured leg for the past few weeks.
The latest shows off the nasty battle wound, and it's truly disgusting. Check it out in the embedded Tweet below, it should be noted Helwani confirms Rockhold can't start kicking with it for another three months:
[GRAPHIC]

In other news, here's an update on @LukeRockhold's injured leg.

Doctors say it'll be approximately three months before he can use it for kicking, he tells me. pic.twitter.com/uakpOK2XGV

— Ariel Helwani (@arielhelwani) June 13, 2018