Gleison Tibau Fails Second Drug Test At UFC Fight Night 77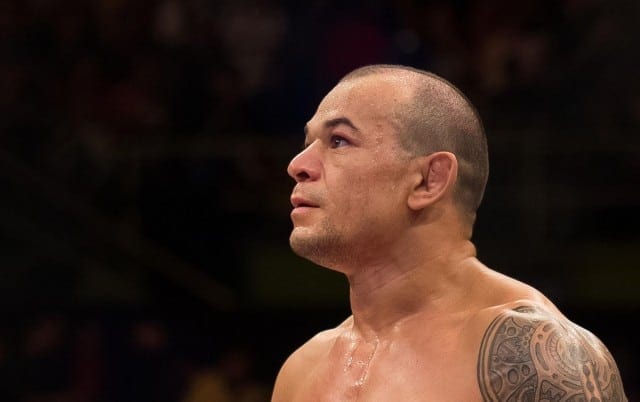 Veteran UFC lightweight Gleison Tibau was already in enough trouble for his failed out-of-competition drug test at November 7's UFC Fight Night 77 from Sao Paulo, Brazil, but now he's apparently got another doping violation to deal with.
UFC released a statement earlier today detailing that Tibau, who submitted Abel Trujillo with a controversial first round technical submission, had also been found to have tested positive for a banned substance on his in-competition test:
"The U.S. Anti-Doping Agency (USADA) has notified both Gleason Tibau and UFC of a potential Anti-Doping Policy violation stemming from an in-competition sample collected immediately after his bout in Sao Paulo, Brazil on November 7, 2015. Tibau and UFC were previously notified that he had been provisionally suspended due to a potential Anti-Doping Policy violation stemming from an out-of-competition test.

"USADA, the independent administrator of the UFC Anti-Doping Policy, will handle the results management and appropriate adjudication of this case involving Tibau.  Additional information will be provided at the appropriate time as the process moves forward."
Tibau is a veteran of 26 UFC fights and has yet to face punishment for his original failure under the increased penalties of UFC's new drug testing partnership with USADA. He could be suspended for two years and even as many as four, making him potentially ineligible to return to fighting until November 2017.
Trujillo will reportedly appeal the questionable decision loss, where Tibau had him locked in a rear-naked choke that Trujillo was appearing to escape before referee Keith Peterson stopped the fight. Trujillo was seeking a result of No Contest from CABMMA, something that he may get anyway on account of Tibau's anti-doping violations.