Gilbert Yvel Reportedly Signs With the UFC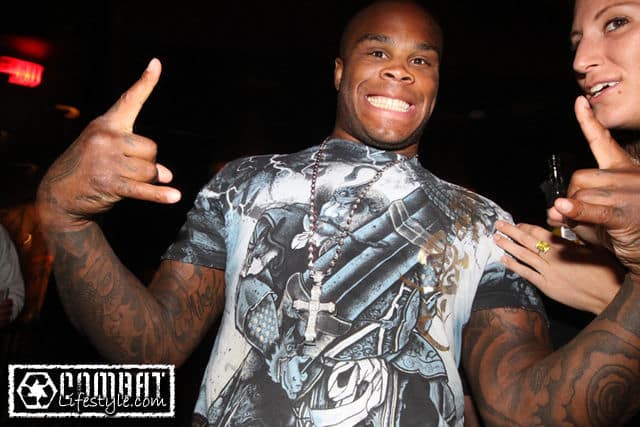 (This photo was taken directly after Gilbert stomped a waitress to death for bringing him a Bud instead of a Bud Light. Photo courtesy of CombatLifestyle.)
He may be infamous for biting, eye-gouging, and referee-assaulting, but that doesn't mean Gilbert Yvel wouldn't be a welcome addition to the UFC. Buried in a report about Lil' Nog's recent signing, MMA Weekly claims that Yvel is on the list of fighters who have been picked up by Zuffa after the collapse of Affliction. The 33-year-old Dutch heavyweight — who sports a record of 36-13-1 with one no-contest, and has claimed all of his wins by stoppage — most recently scored a grisly knockout over Pedro Rizzo at June's "Ultimate Chaos" show. Before that, he got crushed by Josh Barnett at Affliction: Day of Reckoning, which snapped a seven-fight win streak.


It's a mildly surprising acquisition, since Yvel's poor ground game has always prevented him from being an elite-level threat. But it makes sense on a number of levels. Obviously, Yvel is entertaining whether he wins, loses, or gets disqualified, so who wouldn't want to pick him up as a mid-level gatekeeper? (Heath Herring can't take all the beatings himself, can he?) More importantly, the signing blocks Strikeforce from adding a name-fighter to its own heavyweight division. And if Yvel can cut to 205, he can be part of the "Last Call" season of The Ultimate Fighter that as of now exists only in my head.
Be warned, Steve Mazzagatti: If Dana White calls you to make amends, and offers to let you work a heavyweight bout later this year, it might be a trap.