Georges St-Pierre recalls the fight that made him beloved in Canada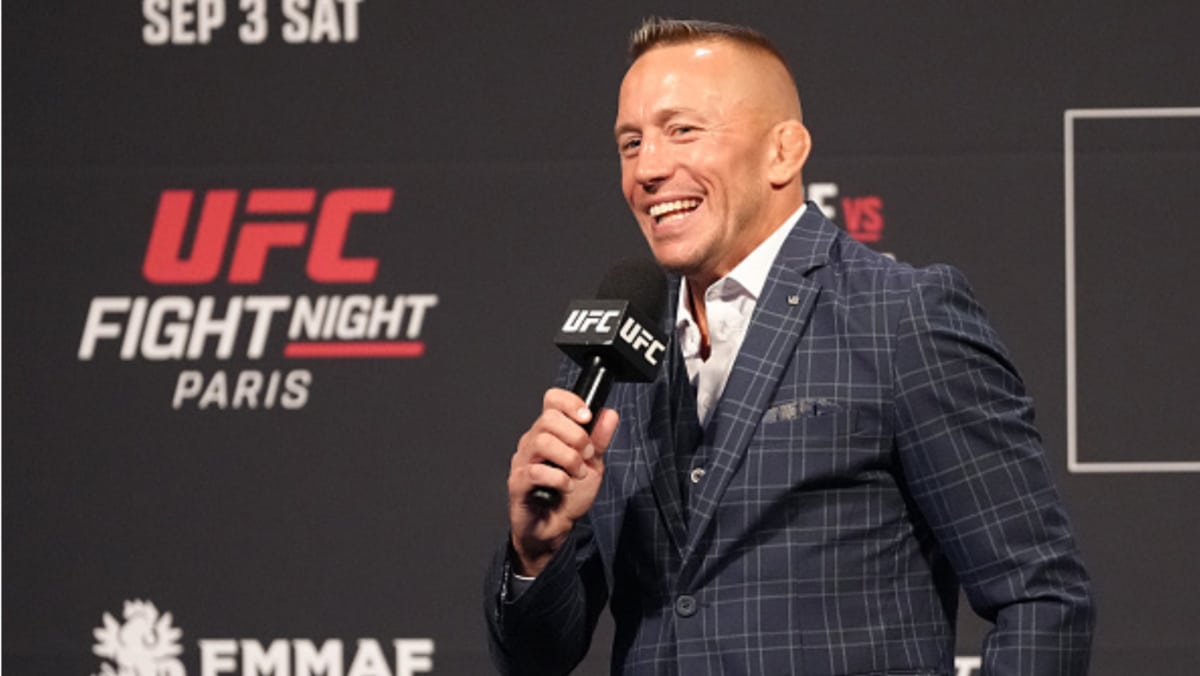 The legend Georges St-Pierre wasn't always a massive star in Canada; recently, he spoke about the fight that turned him into a star in his home country.
The man many consider to be MMA's greatest fighter of all time was once upon a time not very beloved in Canada. While he would go on to become an international superstar loved all over the globe, there was a time when he was seemingly irrelevant in his homeland. In the early days of his career, almost nobody in Canada even knew who he was, even after he became a UFC champion.
In 2007, at UFC 69, 'Rush' faced Matt Serra. Many didn't give Serra much of a chance to beat GSP. However, fans were in for a shock that night. Serra would demolish the seemingly unbeatable GSP via KO/TKO in round one, taking his belt and handing the future legend what would turn out to be the last loss of his career.
It was a monumentous moment, but it set St-Pierre up for a gigantic comeback. Fans were hyped, GSP was ready to redeem himself, and history was ready to be made.
Georges St-Pierre describes the fight that launched him into Canadian superstardom
Fans would have to wait a year for the rematch between Matt Serra and Georges St-Pierre. However, when it finally went down, St-Pierre would reassert himself dominantly and take back the throne.
Speaking of this fight on Paddy Pimblett's podcast Chattin' Pony, 'Rush' would recap how big of a moment this was in his career and detail how it caused his superstardom in Canada to blossom.
"My favorite fight is my first fight in Montréal when I was able to fight for the UFC in front of my family," Georges St-Pierre began. "In front of my crowd, my friends. It was my second fight with Matt Serra. That was, for me, the loudest crowd I've ever seen in my life. I couldn't even hear Bruce Buffer when he was announcing us in the middle of the arena…back then, I was not respected by the reporters…a shift happened after that night."
"People (across the world and in Canada) started respecting me as a legit athlete after that," St-Pierre continued. "Before that, it was very hard for me at home. I was not seen as a legitimate athlete…but I think the fact that the UFC came to Montréal, it helped a lot with the sport."
Nowadays, Georges St-Pierre is widely adored by fans across the world. He continues to carry himself as a role model, and the mark he's left on the sport of MMA will surely be remembered forever.
What's your favorite GSP moment?