Georges St-Pierre recently revealed he would most likely not defend his newly-acquired middleweight title after the diet required to move up a weight class led to him contracting colitis following his impressive third-round submission of former champion Michael Bisping at November 4's UFC 217.
While St-Pierre's Octagon return is uncertain, Bisping's was not, however, as "The Count" made an incredibly fast and controversial turnaround to face Kelvin Gastelum in the main event of November 25's UFC Shanghai after original headliner Anderson Silva was forced out with his second failed drug test. The British star was promptly knocked out with a brutal strike in the first round, prompting legitimate questions as to whether or not Bisping should have been fighting so soon after "GSP" had choked him unconscious.
St-Pierre recently weighed in on the questionable decision by Bisping to TSN (via MMA Fighting), noting that it was far from the right choice medically but that he still understood why Bisping took such a big risk to get back in the win column right away:
"Medically, that was not the right thing to do. However, if he would have succeeded – you know, he took a big risk and me, I can accept that because he took a big risk – if he would have succeeded he would have been like a hero. It's like, 'Oh my God, he just lose the title and then he come back with no preparation, boom, wins a fight.' I think he tried to do something that was very, very risky, but at the same time if he would have achieved it, it would have been a big reward for him. So I can respect that. For him, I can respect the idea that he had, the goal that he had doing it."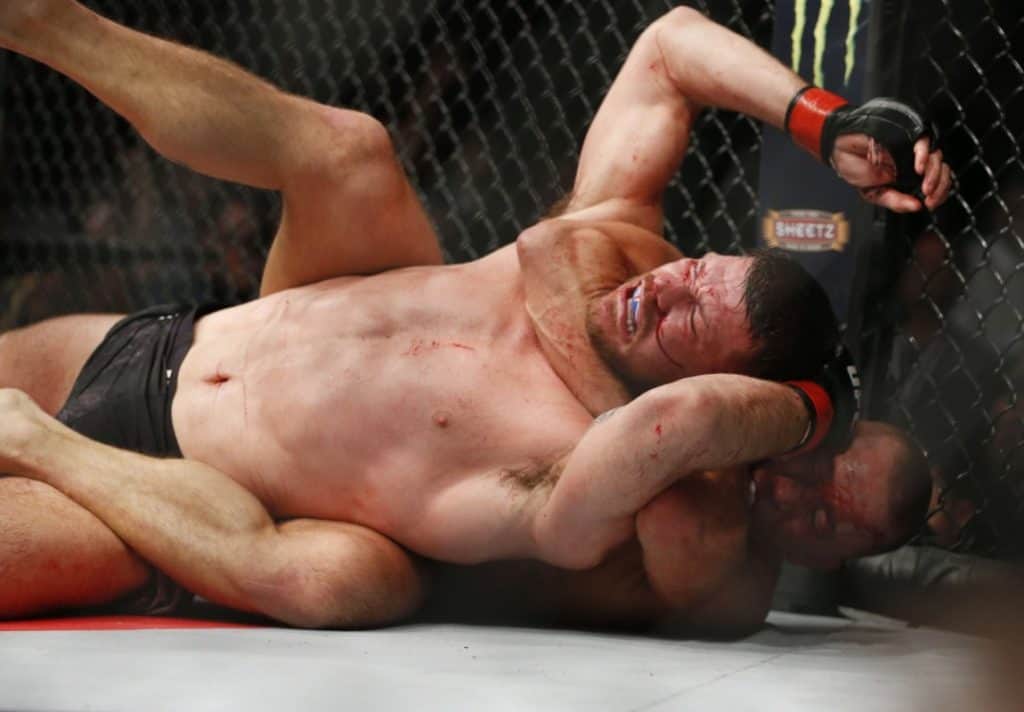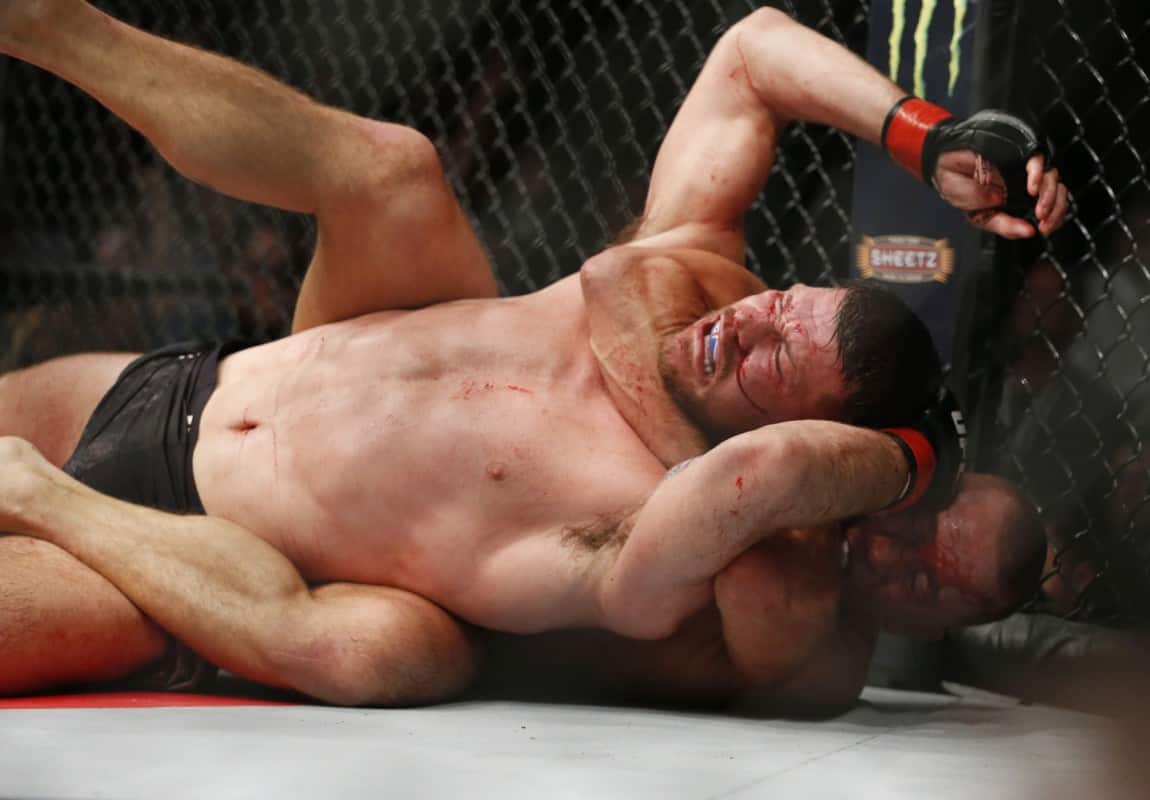 Much of the criticism surrounding the decision to let Bisping fight obviously rests on the UFC, as it was a somewhat surprising decision to clear the longtime veteran just three weeks after he had absorbed so much damage from a reinvented St-Pierre. With athlete safety, especially in terms of head injuries, becoming a more and more discussed concern in mixed martial arts, St-Pierre said he believed it was a bad decision for the UFC to let Bisping fight:
"However, I believe for the UFC, that was not good to let an athlete fight after getting concussed in a fight for the world title and then getting choked out. I don't think it was medically a good thing for the UFC. But for Michael, as a fighter, I understand his point of view. He wanted to turn around the table and he wanted to do something that was special and I can understand that because coming back after four years myself, it was a lot of risk, and I wanted to do something special and I succeeded, I'm happy I did it. Unfortunately for Michael, it failed. But I can respect that from a man."
Many fighters – especially UFC champions like Bisping regarded as the toughest in all of MMA – would want nothing more than to prove they were still at the pinnacle of the sport by avenging a loss if presented with the chance, so in that regard, it's the UFC's job to protect them from themselves in a sense when their health is on the line.
But they had no reserves about clearing Bisping to fight a young, up-and-coming knockout artist only three weeks after he brutally dropped, pounded, and eventually choked out in order to save the main event of a Fight Pass-aired card that was on at 7 a.m. EST in the United States. Some of that blame has to be directed at Bisping's team and those who advise him, but ultimately he was going to try to prove he could still hang with the best when the chance arose.
From that point of view, the UFC may have been better served off thinking about their longtime star's health, especially as he was prepared to head off into an expected retirement after one final fight in London this March. Now, that's looking like it's way too soon to fight again after two stoppage losses, and it also seems like the UFC will ut their bottom line above any and everything else, even if the event isn't that big.
What is your opinion of the UFC's decision to let Bisping fight again so soon?