Georges St-Pierre Chokes Michael Bisping Unconscious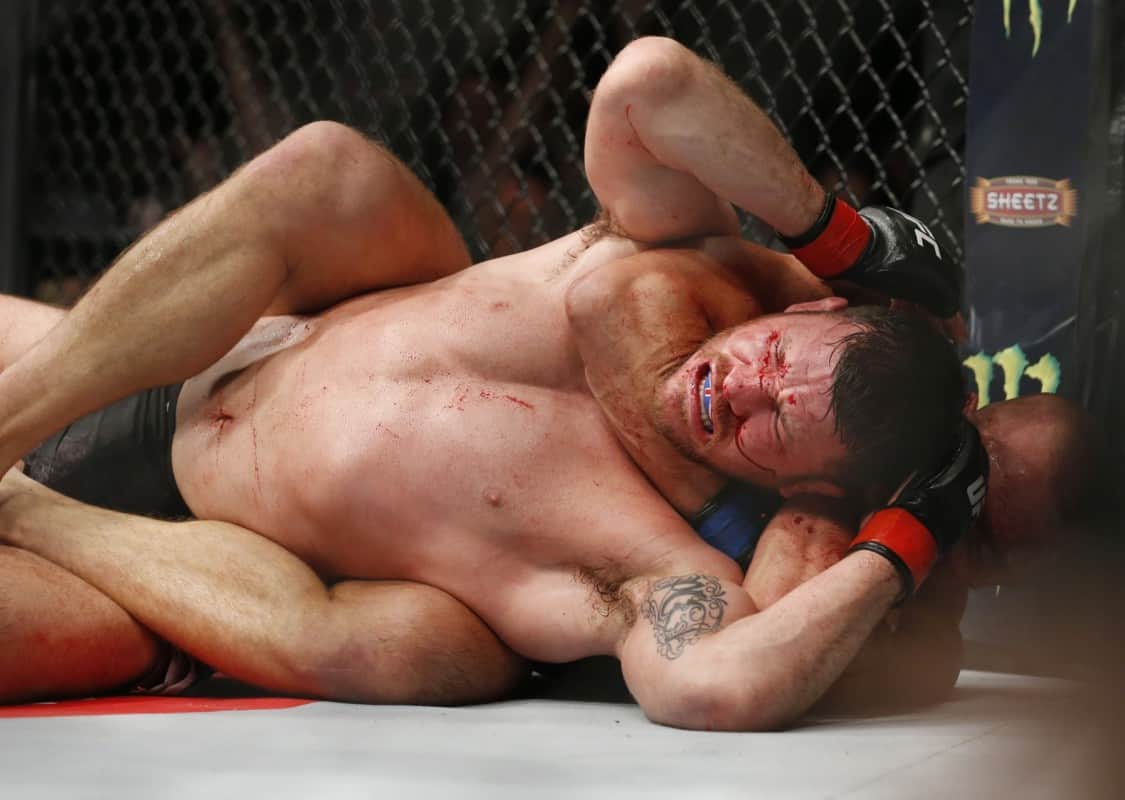 Michael Bisping has been choked out by Georges St-Pierre.
The stage was set for the main event of UFC 217. After four years of inactivity, St-Pierre challenged Bisping for the UFC middleweight title. The title bout took place inside Madison Square Garden in New York City.
St-Pierre stuck in a jab early in the opening frame. He tested the distance with some light leg kicks. A right hand over the top landed for St-Pierre. Bisping ducked the hook. A jab got in for St-Pierre. A round kick was there for the challenger.
Another leg kick connected by "Rush" followed by a right hand. St-Pierre shot in and took the champion down. Bisping got back up in short order. He caught Bisping with a Superman punch. Round one was all St-Pierre.
Round two began and St-Pierre landed a left hand. Bisping missed a winging shot. A side kick connected for "Rush." Bisping caught a kick, and landed a left hook. A combination ending with a leg kick for the challenger.
The champion landed a clean right hand off a leg kick. A jab found the mark for St-Pierre. "Rush" followed a jab with a takedown. Bisping got back up to his feet. He landed a right hand. Bisping got kicked to the body near the end of the round. Bisping's cup was broken.
Bisping showed concern over his broken cup going into the third round. St-Pierre shot in and scored another takedown. St-Pierre was cut from elbows. "Rush" wasn't finding success with wrist control. A bloodied St-Pierre decided to stand back up due to the elbows. A right hand landed for St-Pierre. A combination was there for "Rush." St-Pierre dropped Bisping and rained down elbows. He took the back and locked in a rear naked choke. Bisping was choked out.
Final Result: Georges St-Pierre def. Michael Bisping via submission (rear-naked choke) – R2, 4:23