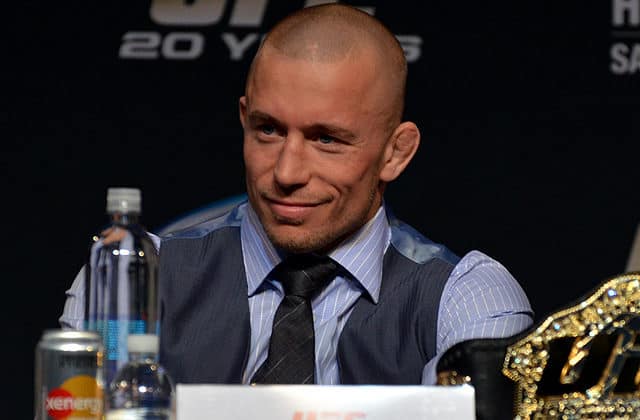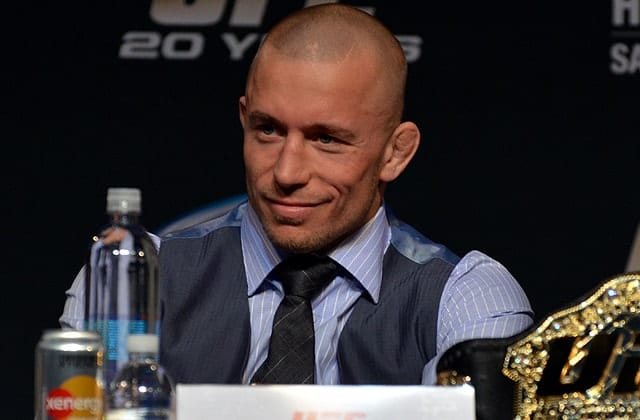 Former UFC welterweight champion Georges St-Pierre will come out of retirement to challenge for the UFC middleweight championship against Michael Bisping at UFC 217 in November.
It's a fight that has been talked about a ton as some fans like it, and some do not. There is a lot of questions leading into this bout such as how will St-Pierre look after a four-year layoff from the sport.
When "GSP" decided to take time off from MMA, it wasn't because his body was broken and he needed to heal. Instead, it was the black cloud hanging over his head that drove him away.
St-Pierre recently did an interview with Newsday and during the interview, he noted that he is prepared to let the anxiety that he had and just enjoy the moment.
"When I left, it wasn't because of damage," St-Pierre told Newsday. "It was more mental. More anxiety, nervousness. I couldn't sleep well. I felt like I was claustrophobic. Too much pressure."
St-Pierre is in fact one of the most tenured fighters in UFC history as far as actual cage time goes as in 21 UFC fights, he has amassed 5 hours 28 minutes and 12 seconds of fight time.
"I had a problem at that time, too, a personal problem (when I walked away)," he continued. "It's like a bag of bricks that you carry that you don't have time to empty your bag. It piled up on each other. Now I had time off, I had time to empty my bag. Now I come back light."

"I've been preparing for this for a long time. It's perfect timing," he said in a UFC interview on Facebook Live, explaining that he has spent several months building his body up to handle the heavier weight class."
This was a decision that he wanted to do for a while, but he is unsure what his future in the sport holds. It could be a one-and-done or he could have a couple more fights left in him.
"It's always depending on how it's going to happen. How I will feel. I have no desire to hang out in the sport too long like a lot of guys did in the past," he explained.

"A lot of great boxer, some of the greatest fighter as well, they hang out too long. I have no desire to do the same thing. If I come back, it's because I believe you guys haven't seen the best out of me yet."
If you enjoyed this story, please share it on social media!