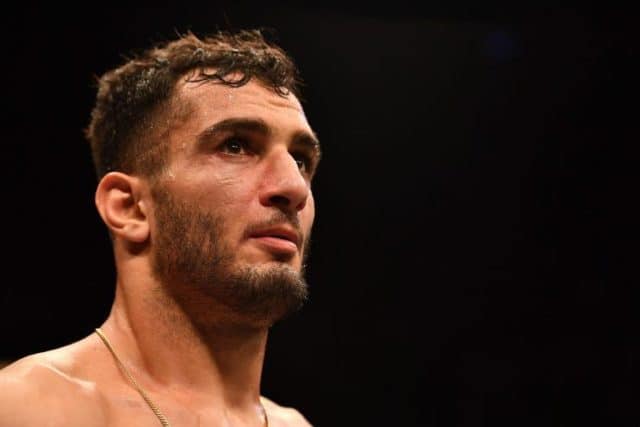 Bellator MMA middleweight champion Gegard Mousasi thinks Lyoto Machida was on performance-enhancing drugs (PEDs) when they first fought back in 2014.
Machida won that fight via unanimous decision, which was Mousasi's second fight in the UFC and his return to 185 pounds. He'd go on to have a successful career and picked up wins over the likes of Dan Henderson, Vitor Belfort, Uriah Hall, and Chris Weidman.
"The Dragon," however, would struggle mightily against some of the same names and then some. He suffered defeats to Weidman, Luke Rockhold, Yoel Romero, and Derek Brunson. He recently signed with Bellator off of back-to-back victories, however, the latter being a ridiculous front kick knockout over Belfort in May.
Now that Machida has signed a deal with the Bellator promotion a rematch between he and Mousasi is very possible. Speaking to MMA Fighting's Luke Thomas on a recent episode of The MMA Hour, Mousasi not only accused the former UFC light heavyweight champ of using PEDs but of greasing as well:
"He was slippy as f*ck," Machida said. "If you put oil on your body, the next day you sweat it out and you're slippy as f*ck. I'm not [the] only [one] saying that; you can ask Luke Rockhold — he said he was slippery too and I went five rounds with [Machida].

"I was watching the video back and when I have his back he was shiny as f*ck and he had a six-pack like 15-year-old virgin boy. Then I saw his last fight with Vitor Belfort and he was fat as f*ck. What you can see, you can see. I'm not blind, go back and watch the fights.

"He had a six-pack a few years ago and since USADA came he doesn't have one anymore. I don't want to talk about it. People always say I'm a bad loser. I'm not a bad loser, I'm saying I fought people that were on steroids, you dumb motherf*ckers — what can't you understand about that?"
Mousasi clarified that he'd like a United States Anti-Doping Agency (USADA) style of testing for a potential rematch with Machida – blood and urine:
"Rematch? 100 percent. And if we have a rematch, we should be tested the same as USADA — blood and urine — because he's a cheater, 100 percent he's a cheater.

"I want to do it the same way," Mousasi continued. "So far, the commission has been doing a good job so everything has been fine. I think with Machida they should do extra testing and especially blood [testing] because I don't trust that guy.

"When I fought him, that was before USADA, people have to understand that. After USADA he's been caught with some stupid sh*t, I don't consider that to be [as bad]. His buddy, Anderson Silva, he knew he was being tested and he got caught twice for steroids. Brazilians have a reputation for being on steroids, that's the truth," said Mousasi.

"Before USADA, I felt he took something before our fight. Then afterwards, of course he knows he's going to be tested so he wasn't going to use the other sh*t that he was using before.

"I'm just wondering where is his six-pack? Watch the video of him fighting Vitor Belfort, he has a chubby belly. He still has to cut all of that weight, so when you lose all that weight you've got to be muscular, but he wasn't muscular."