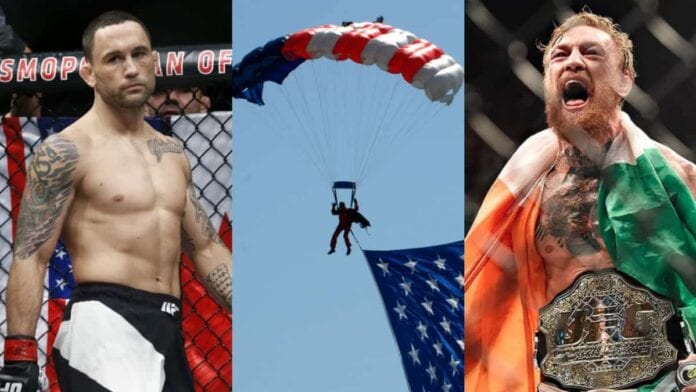 Team USA vs. Team Ireland at UFC 200! What a fight that would be, and now Frankie Edgar sets the scene with some unique….trash talk?
UFC featherweight champion Conor McGregor has got on the wrong side of a lot of opponents during his UFC run, most notably during his wild year-long feud with former champ Jose Aldo. Perhaps the feelings Frankie Edgar has towards McGregor are stronger than anyone else's though, and the two are yet to fight. 'The Notorious' moving up to lightweight has meant Edgar being made to wait for a title shot yet again, as the Irish star is now booked to face Rafael dos Anjos for the lightweight strap at UFC 197.
Aside from probably having to rematch Jose Aldo next to stay active, 'The Answer' has also voiced his displeasure with McGregor being allowed to put the featherweight title on hold, as he was denied the same luxury while serving as the lightweight champion. So for many reasons, Frankie is not too happy right now.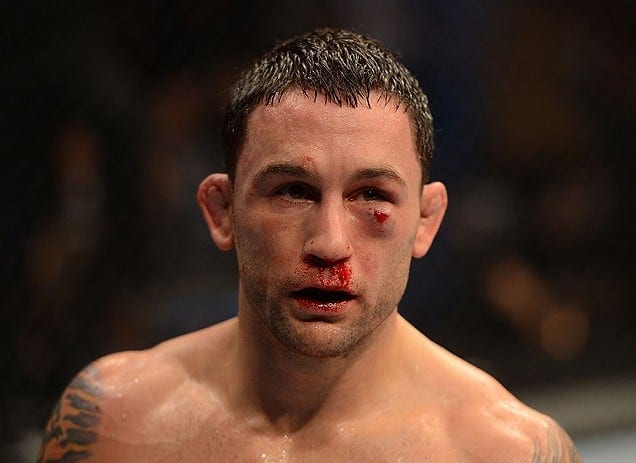 The lack of trash talk has seemingly hindered Edgar's rise to another title fight, but he's looked to put that right lately, or at least through his manager assuming his identity on Twitter.
Talking to FOX Sports, the former lightweight boss had some interesting opinions on when he'll finally face McGregor, and also the UFC 197 main event. Check it out:
"I kind of had an idea it was going to happen before it was announced, I think Conor played the smart move, he played the business move. You can't blame him for that, it just sucks that it's at my expense and now I'm in limbo since I was supposed to get that next title shot. If he stuck around and lost to me, he has no option to go up to 155. I think now he goes up, win or lose, he's still got the belt and he can come back down to 145. He played the safe play which is smart by him.
"You don't see usually where the guys have that much say. Usually when you're the champion, you fight the No. 1 contender, you don't get to pick and choose. But he seems to be able to do that."
"Not much. It was pretty much wait and see what happens March 5 before they make any decision," Edgar revealed. "I know I'm in line for it. I assume (Jose) Aldo is being considered, but I went out there and made my case. I think that is the biggest fight, I think that's the fight most people are interested in seeing and I'm hoping the UFC does the right thing and books me and Conor for UFC 200.
"I'm pretty much on the backburner until March. I'm going to be in the gym to help my teammates and getting better and working on some southpaw fighters."
Here's the fun part: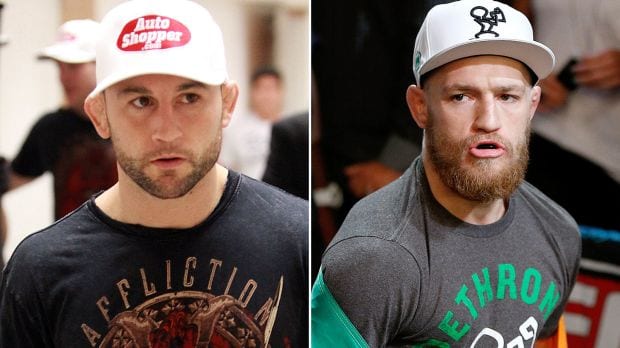 Skip to page 2 for the rest of the awesome interview…