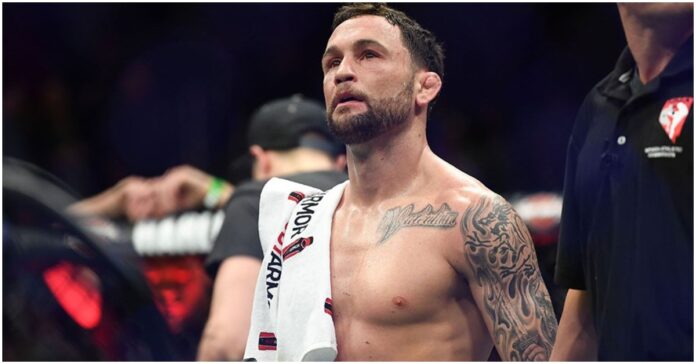 Frankie Edgar is still not sure what the future may hold for him after his last fight against Marlon Vera.
Edgar has lost four of his last five fights inside the Octagon. He has also been on the wrong side of two very nasty KO's. One courtesy of Corey Sandhagen and the other from 'Chito' Vera. 'The Answer' had gone 28 fights without being KO'd in his career. In his last seven fights, he has been knocked out four times. The other two by the hands Brian Ortega and Chan Sung Jung.
Edgar had his moments against Vera and was in a razor close fight with him up until he was hit with a front kick. The kick resembled the epic finish Silva had over Vitor Belfort many years ago.
The legendary fighter has just turned 40 back in October and has done everything inside the octagon to be considered one of the very best. There is no shame in hanging up the gloves after a very successful career that he has had.
Frankie Edgar was on the 'Champ and the Tramp' podcast talking about what the future may hold for him
"Everybody's going to bring up the f*cking retirement and this and that, and I'm not gonna answer it because I don't know what it is, honestly ,I just want to know, when I do retire, I'm never coming back. I'm not ready for that yet. I'm not ready to make that decision yet." (MMAFighting)
Edgar went on to say that he isn't even thinking about his next fight and that this is the first time in his career that he is doing that. Edgar wants to be sure that when he retires, he is truly gone from the game. After his loss at UFC 268, Edgar's record has now dropped to 24-10-1 inside the octagon. Some fighters have even called for the legend to hang up his gloves.

What may make the most sense, is to give Edgar a fight against another aging veteran and give him the chance to go out with another win under his belt. Edgar also revealed in the interview that he did have hip replacement surgery, but he claims that did not lead to his downfall inside the octagon.
Do you want to see Frankie Edgar have one last sendoff fight or would you rather him retire now?