Francis Ngannou's rep claims UFC star Jon Jones was 'Nervous' during recent staredown at PFL event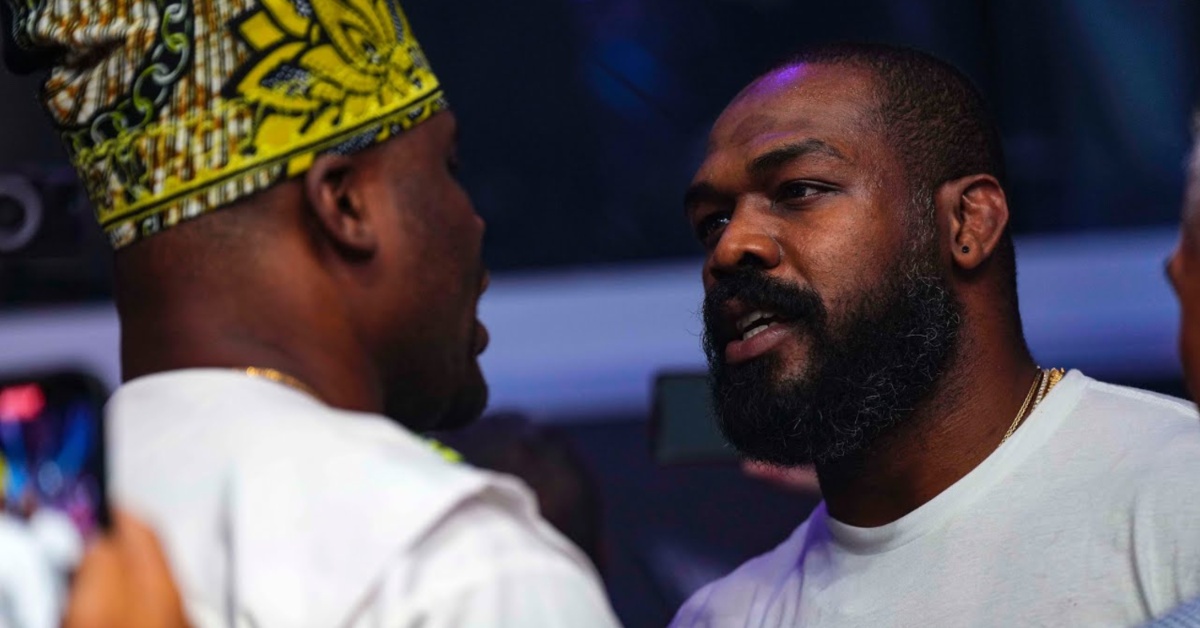 Francis Ngannou's manager still hopeful of a future clash with reigning UFC heavyweight champion, Jon Jones.
While Ngannou has certainly moved on to greener pastures, it is undoubtedly a disappointment to MMA fans that Ngannou Vs. Jones was not made. It was a fight that had been built up for years, but with 'The Predator' contractual disputes with the UFC, and Jones' prolonged move up to heavyweight, it was never meant to be.
Both men now have big fights booked, Ngannou will be taking on Tyson Fury later on this year, and Jones will face Stipe Miocic in the main event of UFC 295.
Francis Ngannou's representation sees a Jon Jones fight as a 'possibility' 
While the pair are now in different organizations, it still hasn't stopped Francis Ngannou and Jon Jones from chirping at one another, even coming face-to-face at a recent PFL event. 
A lot of things will have to go right for the fight to be made in the future, but Ngannou's manager, Marquel Martin, is still hopeful of everything coming together. Appearing on The MMA Hour, he explained that the clash is still 'possible'.
"I think that timing was just interesting, that obviously [Jones] was cornering Maurice Greene and obviously PFL is going to have us out," Martin said. "But just being there, it almost felt like a tease for me, just sitting there. It was like, ah, this is what we've talked about, this is what we wanted, this is what we asked for. We literally tried to get that fight for three years. Three years. I think it's still a possibility. I know that sometimes maybe cooler heads prevail. I'm hoping that Dana [White] somehow sees this, we want to make that fight. (H/T MMAFighting)
"Let's do that fight. The world deserves and wants to see that fight. Again, he's one of the greatest promoters out there. We're not the ones saying no to that fight, just know that." 
Do you want to see Francis Ngannou Vs. Jon Jones