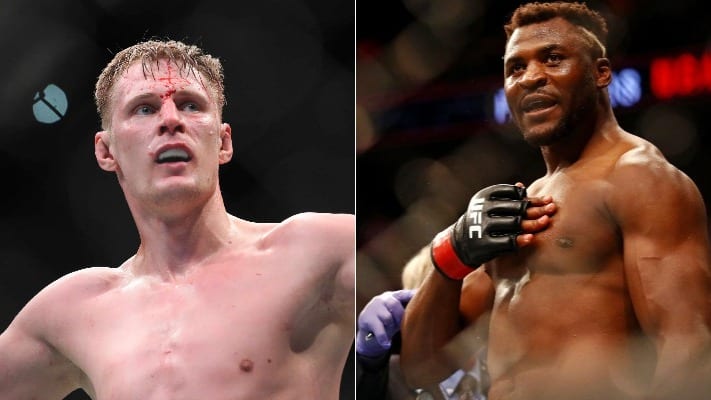 With the news that Conor McGregor would be headlining UFC 246, it seems everyone now wants to fight on that card — Francis Ngannou included.
Ngannou is coming off a first-round knockout win over Junior dos Santos in the summer which puts him at a three-fight winning streak.
However, he is currently in limbo given the UFC's plans of booking a trilogy fight between current heavyweight champion Stipe Miocic and Daniel Cormier. And so, Ngannou has been trying to land a fight in the meantime.
Alexander Volkov seems to be his next target as he called him out following the former's win over Greg Hardy earlier this month. And "The Predator" tried his luck once again — this time, proposing it takes place at UFC 246 on January 18:
"What's your schedule for January 18th looks like?! Let me offer you a free trip in the most entertaining city in the world ( @LasVegas ). #UFC246 @ufc#whathappensinvegas" Ngannou tweeted.
Volkov — who rarely uses Twitter — replied pretty quickly and suggested Ngannou was scared to fight him in Paris:
"How about Paris in March? Or you are too afraid to fall in front of your audience?" Volkov replied.
The UFC is notably heading to France in 2020 following the legalization of mixed martial arts. Ngannou is ideally expected to headline the show and a bout with Volkov certainly makes sense as the headliner.
Maybe Ngannou feels he'll be able to dispatch of "Drago" in January and still have time to prepare for another fight in Paris?

When do you want to see Ngannou vs. Volkov?