UFC alum Francis Ngannou pegged to make PFL move soon following Octagon departure: 'I know he's coming'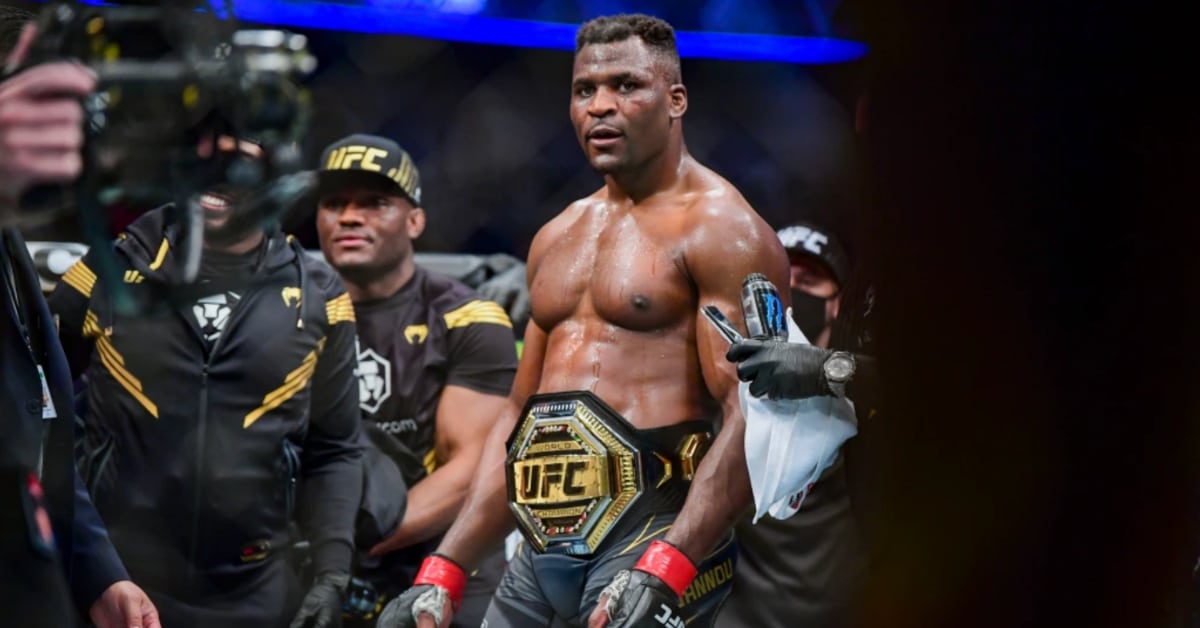 Former undisputed UFC heavyweight champion, Francis Ngannou has been backed to make a move to the PFL (Professional Fighters League) in the near future following his start-of-year Octagon departure, by former UFC welterweight title challenger, Dan Hardy.
Ngannou, a former undisputed heavyweight champion under the banner of the UFC, saw his contractual obligations with the promotion come to an end back in December of last year. 
Stripped of his status as undisputed champion and removed from the official organizational rankings, Batié native, Ngannou also saw his period of exclusive negotiating with the UFC waived by the promotion, who showed the Cameroon native the proverbial door.
Most recently competing in professional mixed martial arts back in January of last year atop a UFC 270 card in Anaheim, California, Francis Ngannou defeated Ciryl Gane in a unanimous decision title unification success.
Weighing up a potential professional boxing transition against former WBC heavyweight champion, Deontay WIlder of note, Ngannou confirmed recently that both the PFL and the Chatri Sityodtong-led ONE Championship were leading the face for his signature.
Dan Hardy expects the PFL to successfully push for Francis Ngannou's signature
And according to Hardy, who himself recently joined PFL as their European head of fighter operations, expects Ngannou to follow in his path and join the organization's heavyweight ranks next.
"We'll [the PFL] have Francis Ngannou in no time coming over and fighting for it," Dan Hardy told Middleeasy during a recent interview. "I just feel it in my bones. I know he's coming. I just know he's coming. I can just feel it. It makes sense. His demands for the UFC is exactly what the PFL are offering."
"So, everything that he was asking for from the UFC, it's already on the table over here as long as the money's on the table alongside to match the heavyweight king's purse, then I think you'll be happy and I think we can certainly do that for him," Dan Hardy continued. (Transcribed by BJPENN.com) 
Winning the undisputed UFC heavyweight crown back in March 2021 in a championship rematch against Stipe Miocic, Ngannou stopped the Ohio veteran with a thunderous second round KO at the UFC Apex facility.