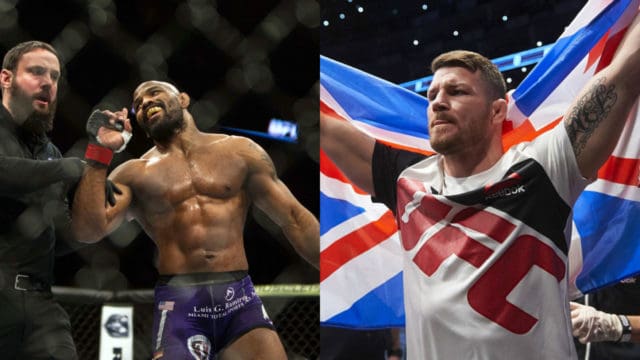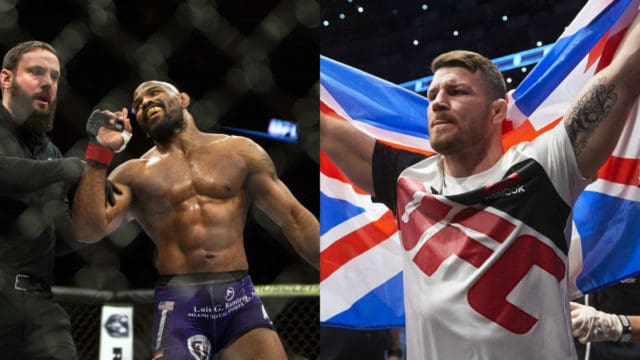 Middleweight champion Michael Bisping continues to draw the collective ire of the MMA community by fighting former welterweight Georges St-Pierre and eschewing consensus top contender Yoel Romero.
It probably shouldn't be that much of a surprise that Bisping is becoming a highly controversial champion after shocking the world against Luke Rockhold at UFC 199, then defending the title versus No. 14-ranked Dan Henderson, who was 46 years old and in his last professional bout, and now St-Pierre. His prior UFC run showed obvious signs that may be the case if he were to win the belt.
But regardless of the brash Brit's outspoken style of fight promotion, all of this is just making it start to look like Bisping is ducking Romero, especially after he said he would immediately fight the Cuban wrestling powerhouse after his bout with St-Pierre. Let's take a look at five ways "The Count" has already ducked Yoel Romero.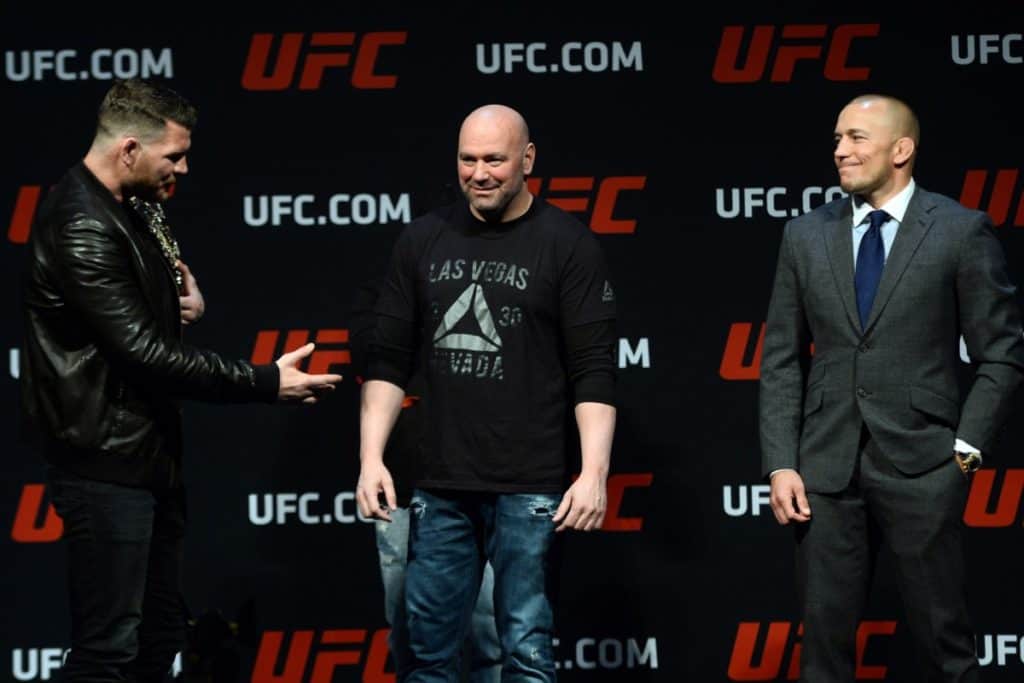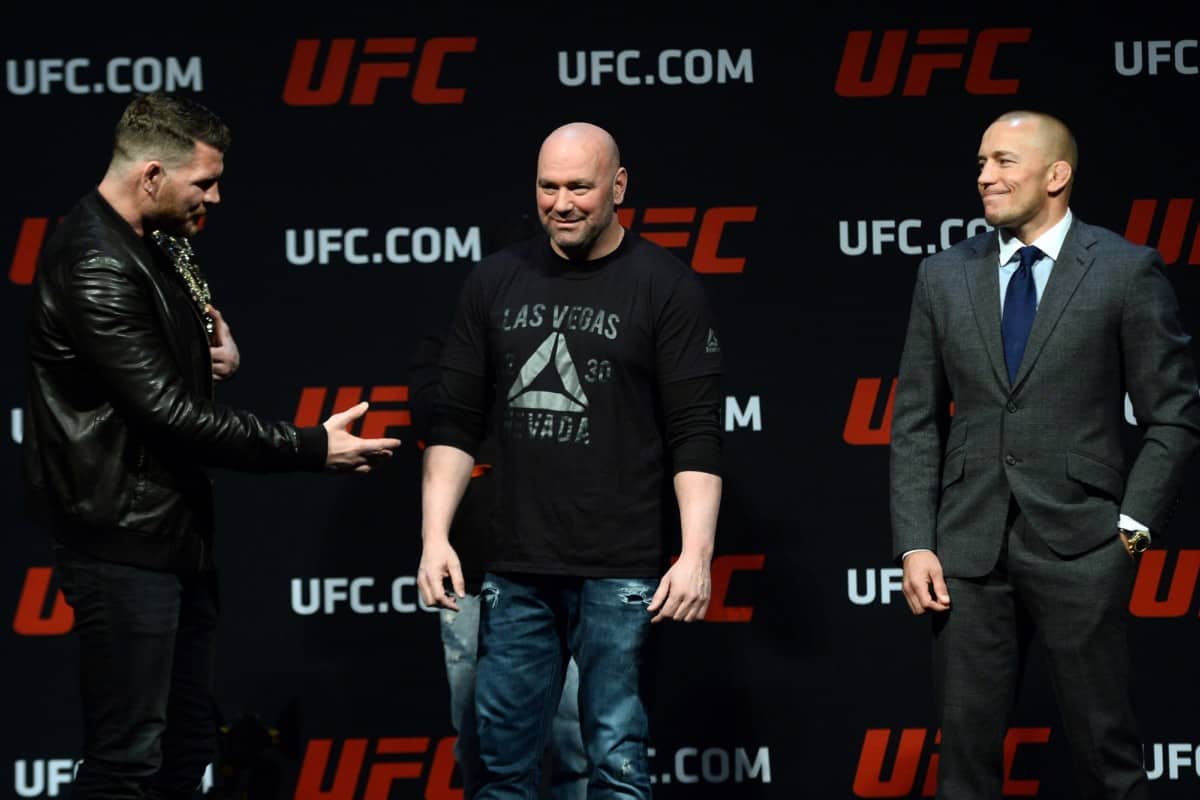 4.) Fighting St-Pierre:
Let's get the obvious one out of the way first and foremost: Bisping's upcoming bout with the legendary former welterweight champion, while arguably the biggest spectacle fight the UFC has on the table right now, just doesn't make sense for the UFC's 185-pound title picture as a whole, and it's become the center of a hotbed of controversy surrounding the always-popular division.
While it's hard to blame the 37-year-old Bisping for taking a much-deserved huge money fight as one of the last few remaining bouts of his lengthy UFC tenure, it's also hard not to blame him for taking on what many feel is an easier challenge against a much smaller man with less knockout power coming off of what will be a nearly four-year layoff from the octagon.
Bisping has made it clear he doesn't care what the haters say, but the whole rivalry with GSP is making it look like he wants a big payday – and also no part of Romero.
If you enjoyed this story, please share it on social media!