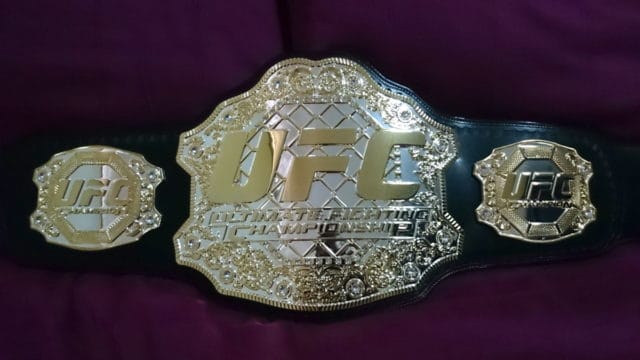 Former UFC women's featherweight champion Germaine de Randamie is gearing up for a return to the world-famous octagon as she has officially received clearance to return to training.
2017 has been a rollercoaster ride for the former UFC champion, to say the least. She underwent surgery on her right hand in early September. After it was successfully done, she stated that it had been an issue for several fights. As a result of the injury, she was forced to withdraw from a scheduled UFC Fight Night 115 matchup with Marion Reneau this past month and finally opted to go under the knife.
The operation was completed with "no complication." Now that everything is on track, de Randamie recently announced that she's able to return to training and book her next fight.
"Got the best news today (which feels like it's been forever)," de Randamie wrote on Instagram. "Got green light from my doctor to start training again. Thank you so much, Dr. Feitz. More determined than ever before," de Randamie wrote. "I'm coming back stronger, faster, more hungry than ever before!"
De Randamie has been out of the fight game for the majority of this year as she last competed at UFC FC 208 in February when she earned a unanimous-decision victory over Holly Holm to win the inaugural UFC women's 145-pound belt. UFC officials attempted to book her first title defense against the dangerous Cris Cyborg at UFC 214 in July. This was when things went sideways. De Randamie didn't accept the fight, and as a result, she was stripped of the title as the consequence of her actions.
De Randamie has made a big decision regarding her MMA (mixed-martial-arts) career, she moved back down to the women's bantamweight division for the fight with Reneau. Despite the fact that this fight never actually took place, the weight class seems to be her desired weight class going forward.
It should be noted that de Randamie did not mention any potential opponents for her next fight. However, she made it clear she's returning with no shortage of motivation.
If you enjoyed this story, please share it on social media!