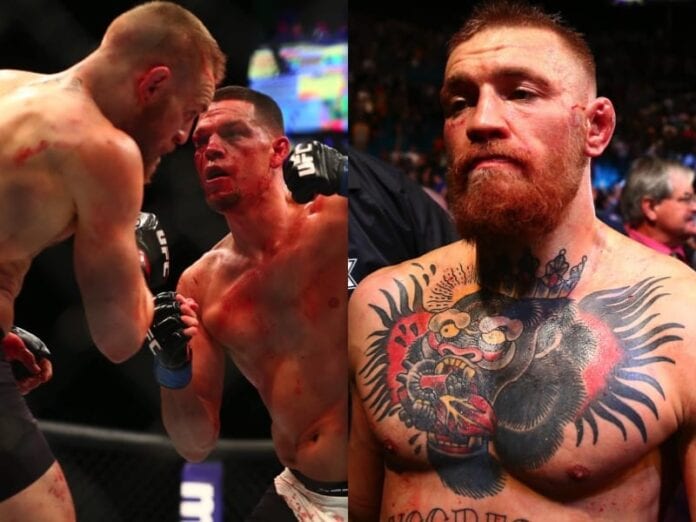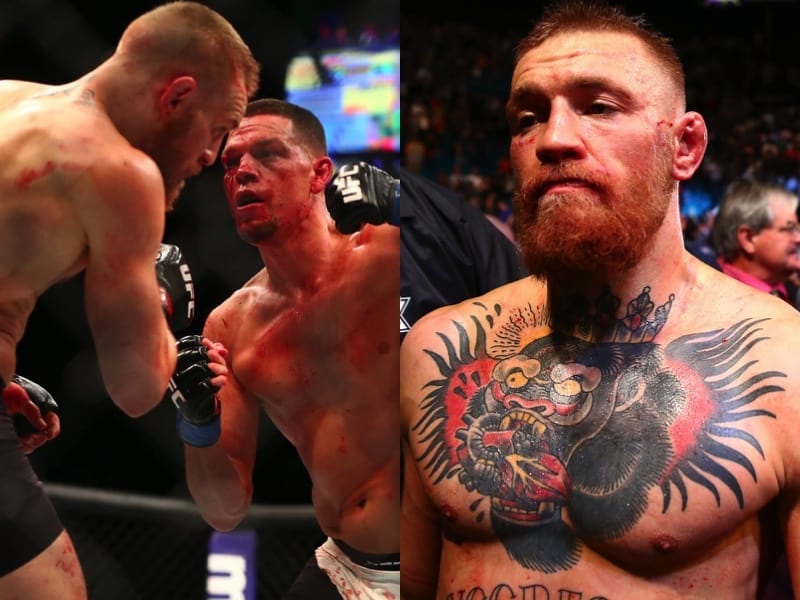 It's the rematch nobody expected, but UFC 200 is looking like the place it'll go down…
Well, who expected to see this bombshell dropped this week? Not even two weeks have passed since Nate Diaz dispatched Conor McGregor in the UFC 196 main event, and already the promotion is working to book the rematch at UFC 200. The Stockton bad boy Diaz submitted McGregor after a thrilling slugfest at the March 5 pay-per-view extravaganza, exposing the holes in the Irish boxer's game both on the feet and on the canvas. McGregor, it seemed, had been temporarily debunked.
With the hype surrounding 'The Notorious' remaining steadfast due to the fight being at welterweight, it looked as though he was being sent back to featherweight to defend the title that had been put on hold by his quest for two belts. After Rafael dos Anjos was injured and removed from the UFC 196 card, the reason the fight with Diaz was at welterweight was because Nate refused to cut down to lightweight on just 11 days notice.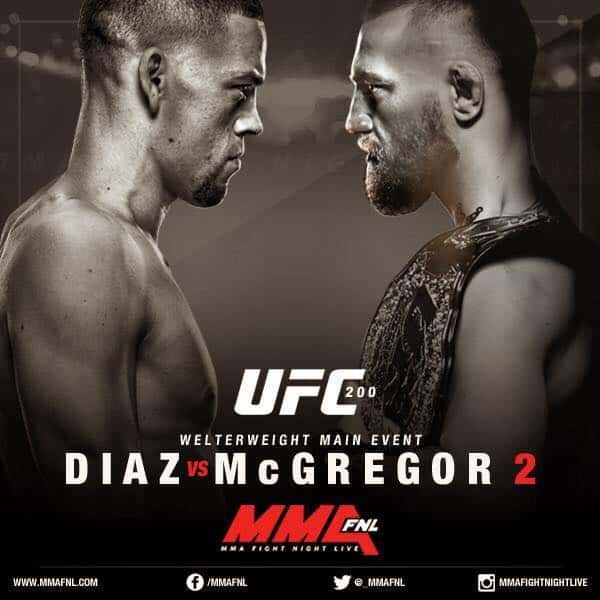 So a highly unnecessary yet entertaining bout was born at the floating weight of 170 pounds, and fair play to McGregor for taking the loss on the chin in the post fight stages. But then the news broke just last night that the UFC was looking to book the rematch at their next landmark PPV show, and at welterweight too. The news was met with confusion, anticipation, and outrage from various corners of the MMA community, as many believed and hoped that the featherweight title would once again become active.
We can think of five reasons that the UFC shoud have avoided Conor McGregor vs. Nate Diaz 2.

continue the article