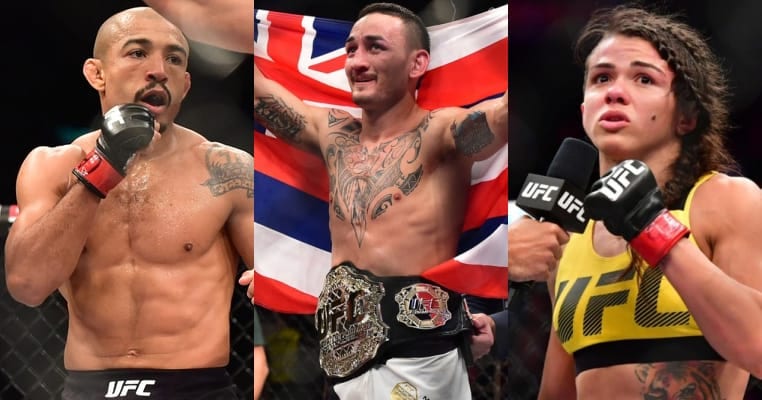 UFC 212 took place last night (June 3, 2017) live on pay-per-view from Rio de Janeiro, Brazil, and although it was being highly overlooked, it ended up producing some exciting finishes and some thrilling outcomes.
The main event featured an intriguing featherweight title unification bout between Jose Aldo and Max Holloway, while the co-main event featured a pivotal strawweight clash between top contenders and former title challengers Claudia Gadelha and Karolina Kowalkiewicz. Legendary Brazilian slugger Vitor Belfort also took on Nate Marquardt on the main card.
As many UFC events do, UFC 212 left us with quite a bit to digest and quite a bit to discuss. With that being said, let's take a look at five fights that the UFC should book after UFC 212: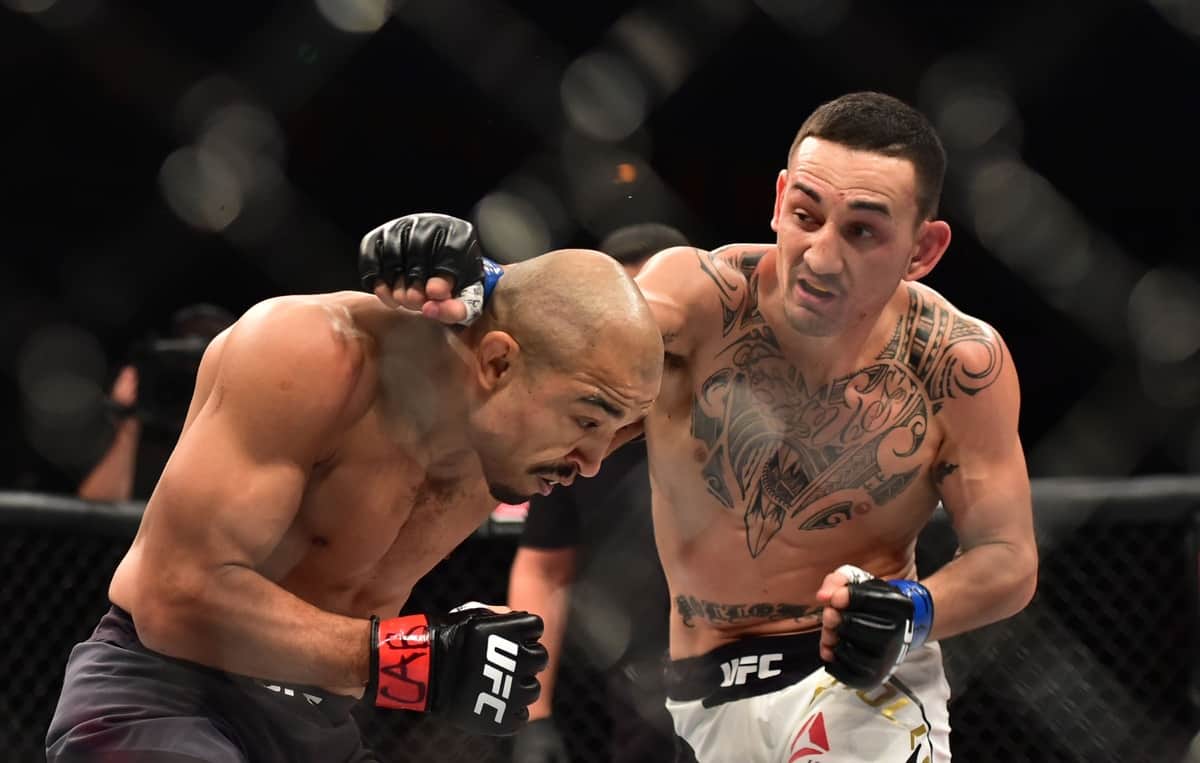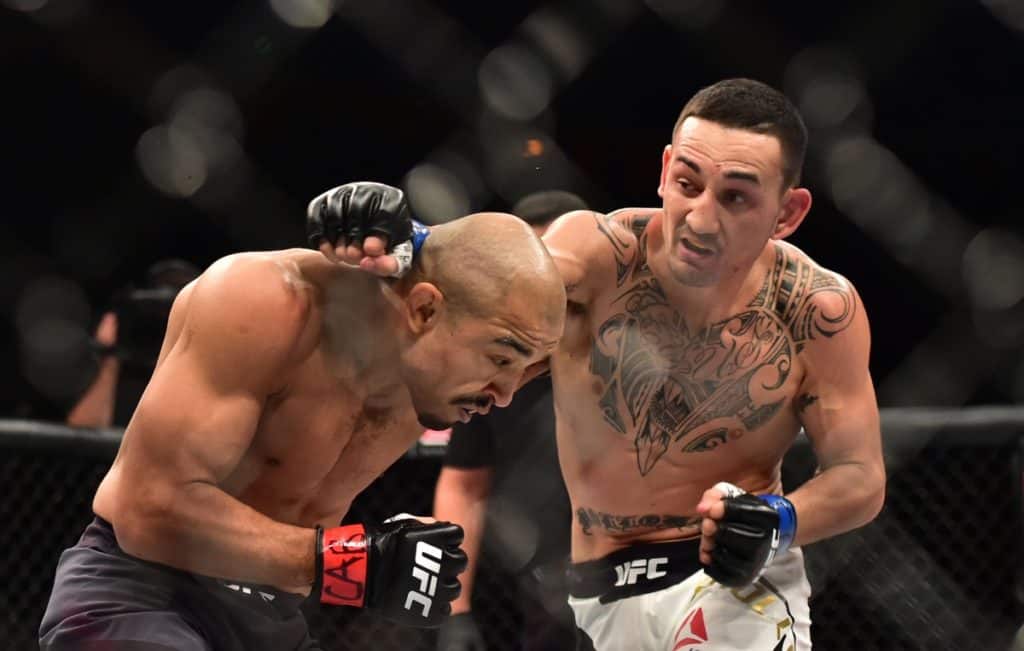 Max Holloway vs. Frankie Edgar
In the main event of UFC 212, 25-year-old phenom Max "Blessed" Holloway reached the pinnacle of the sport. After compiling a super impressive 10 fight win streak that included wins over Charles Oliveira, Jeremy Stephens, Ricardo Lamas, Cub Swanson and Anthony Pettis, Holloway finally received his chance to fight Jose Aldo, a man many consider to be the very best featherweight of all-time.
In the end, Holloway seized the opportunity, picking Aldo apart before scoring a triumphant TKO finish in the third round. Given the decisive nature of the victory, a rematch is unnecessary, which means Holloway should be paired up with a top contender in his first title defense.
The fight that comes to mind here is a bout between Holloway and former lightweight champion Frankie Edgar.
Edgar has won seven of his last nine bouts, with the only two losses in that stretch coming at the hands of Aldo. If Aldo had beaten Holloway last night, Edgar likely wouldn't receive another title shot, but a bout between "Blessed" and "The Answer" represents a fresh and highly intriguing matchup.
As far as timing, it also seems as if a bout between Holloway and Edgar would be the perfect fit for the UFC's return to Madison Square Garden in New York City, which will take place next November.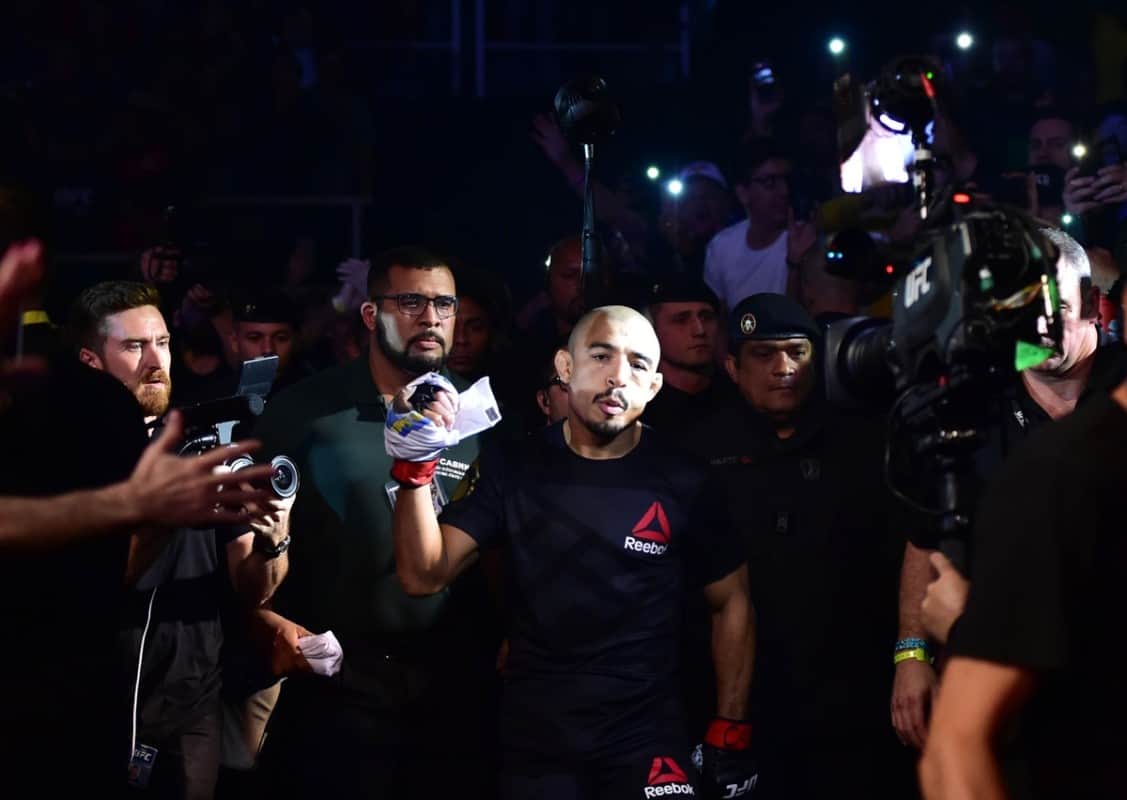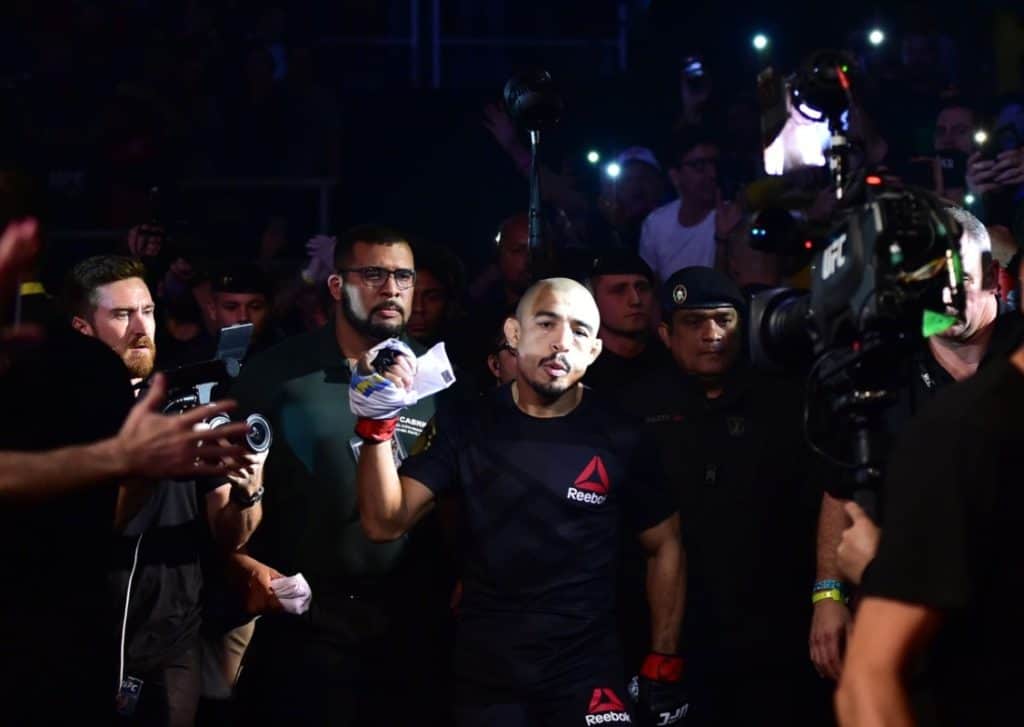 Jose Aldo vs. Cub Swanson
The once dominant Aldo has now lost two of his last three bouts by TKO. Some may argue that he has begun to decline and while that may be true, the Brazilian remains at just 30 years of age. His future is quite unclear, but he also has a few options to consider.
One option is moving up to lightweight, which he has discussed in the past. Given the difficulty of his weight cut down to 145 pounds, this seems like a logical option, although I don't see Aldo moving up at this time. Coming off of a brutal loss, Aldo will likely be quite far away from a lightweight title shot. The Brazilian is also a prideful fighter and it wouldn't surprise me if he regroups and puts his focus solely on getting his title back.
With that being said, a rematch between him and No. 4-ranked Cub Swanson could be the fight to make.
The two first fought at WEC 41 in June 2009 where Aldo scored an electrifying eight-second flying knee victory.
It could be argued that the two have unfinished business and now is the perfect time to finish that business. Swanson is riding a four fight winning streak and the winner of a fight between him and Aldo would land right back in title contention.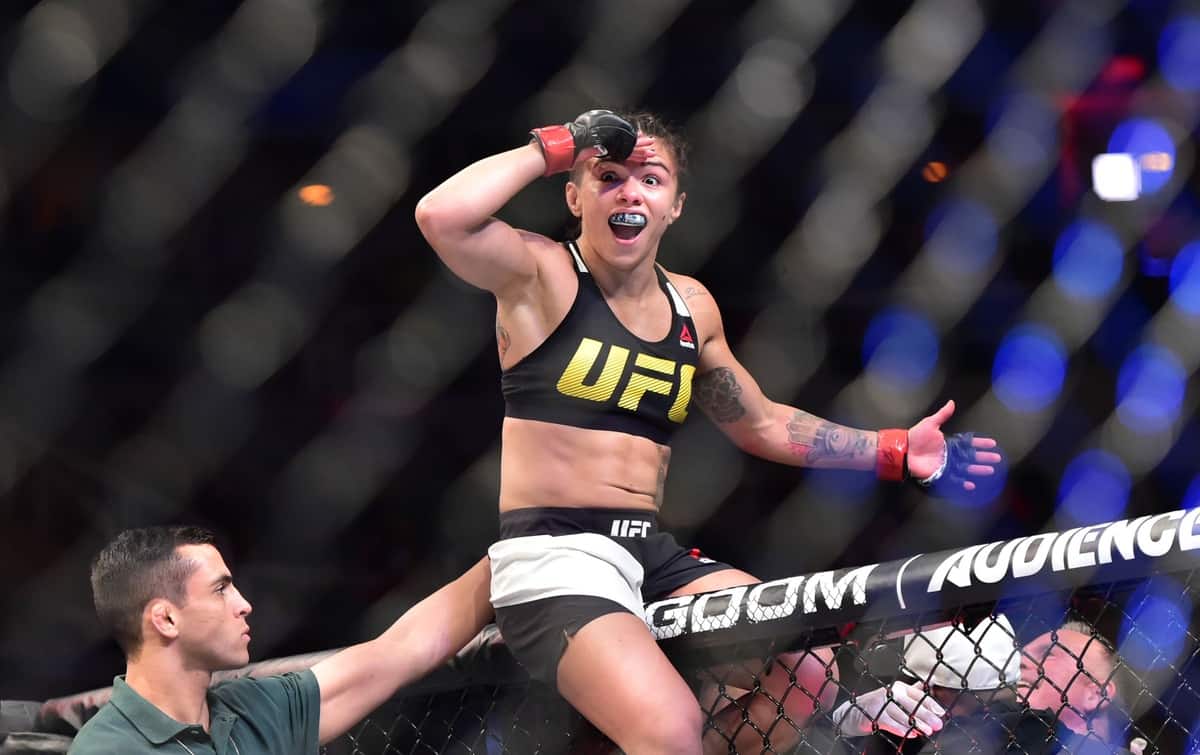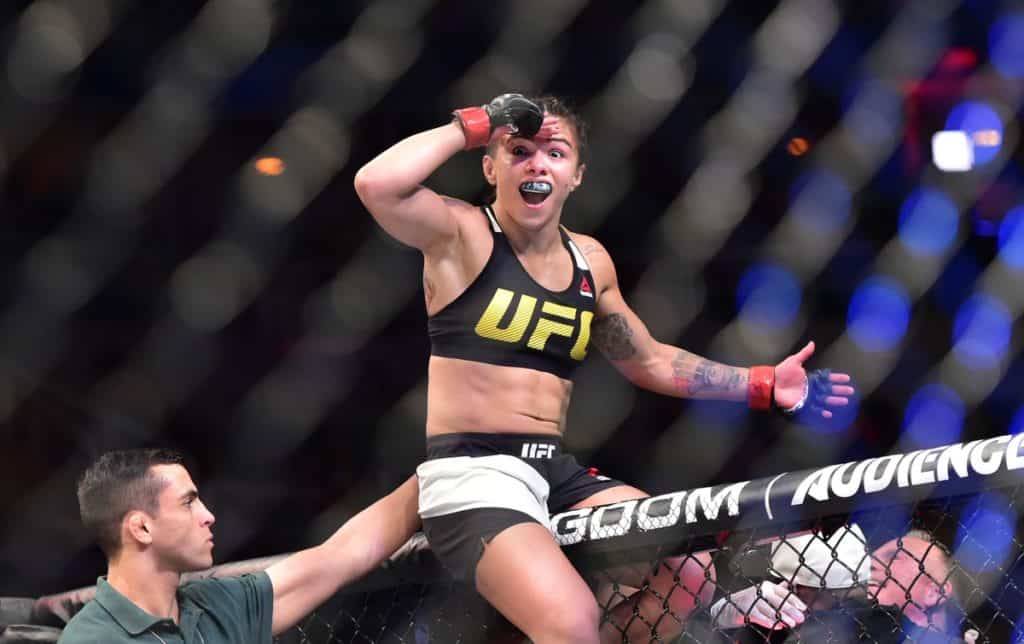 Claudia Gadelha vs. Joanna Jedrzejczyk or Rose Namajunas
No. 1-ranked strawweight contender Claudia Gadelha scored an incredible submission victory over fellow top contender and fellow former title challenger Karolina Kowalkiewicz in the co-main event of UFC 212.
With the win, Gadelha may have put herself into a similar category as longtime flyweight contender Joseph Benavidez. In other words, the Brazilian has established herself as the best fighter in the division aside from the champion, Joanna Jedrzejczyk, who she's already lost to twice.
Jedrzejczyk is expected to take on No. 3-ranked Rose Namajunas next and I feel as if Gadelha should be booked against the winner. If Namajunas wins, a bout between her and Gadelha would represent a new and exciting matchup. If Jedrzejczyk comes out on top, I still feel as if the best option would be a third bout between her and Gadelha given the Brazilian's accomplishments along with the fledgling state of the division.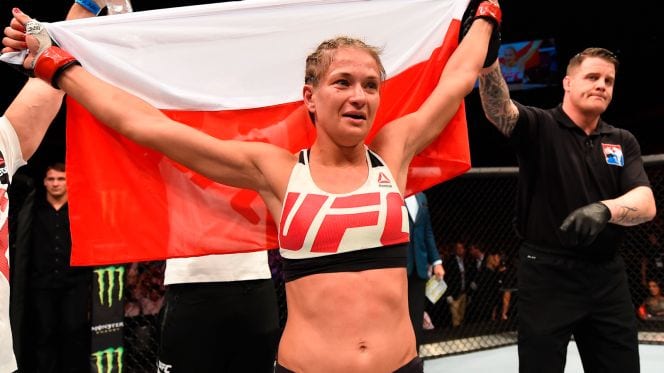 Karolina Kowalkiewicz vs. Jessica Andrade
Kowalkiewicz gave Jedrzejczyk a run for her money in their back-and-forth five round title bout at UFC 205 last November in New York City, but she didn't have much luck against Gadelha last night.
With that being said, the UFC should book her against No. 4-ranked Jessica Andrade, who's coming off of a more one-sided loss to Jedrzejczyk at UFC 211 last month.
Andrade, a former bantamweight, is a physically strong and aggressive fighter with powerful striking and a polished ground game. Kowalkiewicz, on the other hand, is a talented striker. A bout between the two makes complete sense from a rankings standpoint, but it also provides an interesting stylistic matchup.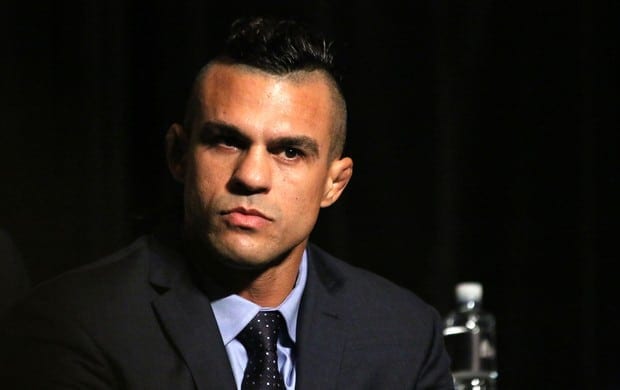 Vitor Belfort vs. Thales Leites
Leading up to UFC 212, Vitor Belfort said that his bout with Nate Marquardt in his home of Brazil would be his last bout. He then said that he would likely continue to fight, although perhaps not under the UFC banner. He followed that statement up by saying that his future actually could take place in the Octagon.
Finally, after scoring a decision victory over Marquardt, Belfort said that he has five fights left in him. At 40-years-old, many would argue that Belfort should retire, but it doesn't look as if "The Phenom" has any plans of hanging his gloves up. If he does continue to fight, however, it shouldn't be against top level competition, as Belfort has clearly declined over time.
With that in mind, a bout between him and No. 12-ranked Thales Leites may make the most sense. Leites is 35 years old and has lost three of his last five bouts. He clearly isn't a top middleweight at this point of his career but he can beat the middle of the pack, and a fight between him and fellow countryman Belfort would be an interesting bout to book in Brazil.