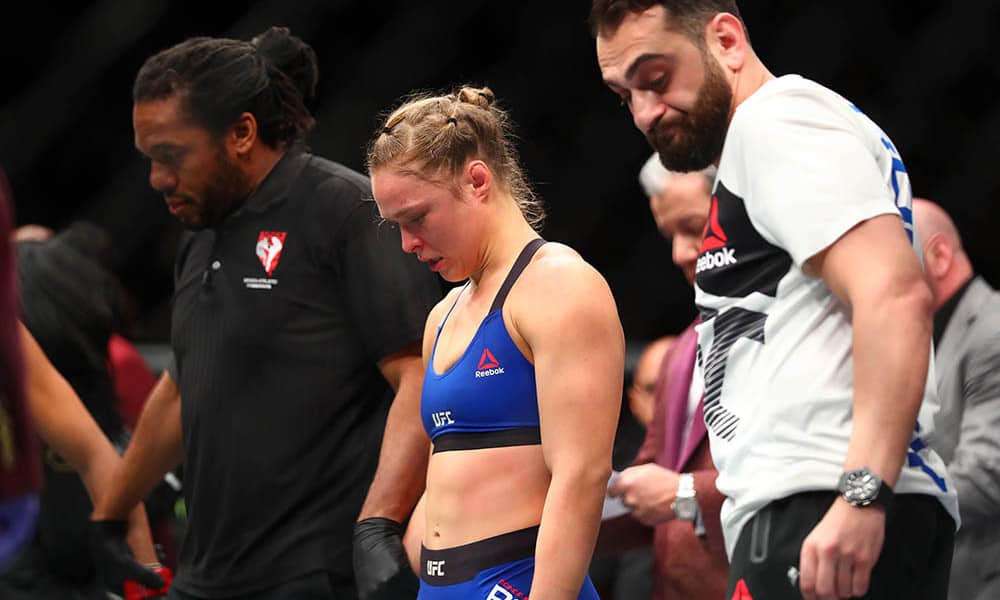 We May Have Seen The Last of Ronda Rousey
Dana White said earlier this week that if Ronda Rousey lost again at UFC 207, we may never see her fight again. Well, the former champion did indeed lose again and once again it was in brutal fashion.
Prior to last night's event, Rousey hadn't fought since suffering a vicious knockout to Holly Holm in Nov. 2015. She took the loss hard and had remained away from the media for the majority of 2016.
With that being said, much of the attention surrounding UFC 207 was on her return, but when the cage door closed, champion Amanda Nunes only needed 48 seconds to dispatch of Rousey. The "Lioness" landed nearly every shot she threw, dismantling Rousey with ease.
It's clear that the "Rowdy" one still has holes in her boxing game and her storming out of the cage after the bout showed that she may never return to the game she once ruled so emphatically.