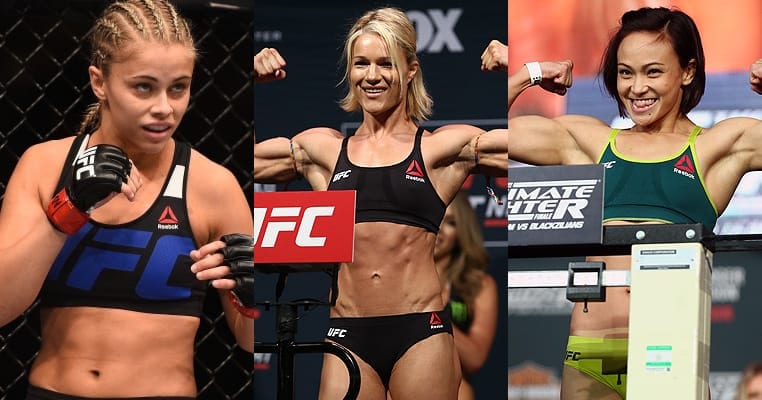 Veteran women's strawweight contender Felice Herrig returned to action at last night's (Feb. 4, 2017) UFC Fight Night 104 from Houston, Texas, scoring a victory over rising prospect Alexa Grasso.
Herrig is now riding a two fight win streak, and she believes that the UFC owes her a bout with No. 7-ranked Michelle Waterson, or a rematch with No. 10-ranked Paige VanZant:
"I would hope the UFC would do the right thing and give me either Paige or Michelle Waterson," Herrig told MMAjunkie. "I wasn't vocal about it, but I was offered the Waterson fight (at UFC on FOX 23), and I accepted it, and then two weeks later, I had it taken away from me and given to Paige."
Waterson and VanZant ended up doing battle in the main event of UFC on FOX 23 where "The Karate Hottie" submitted "12 Guage" in the very first round.
As far her fight with Grasso goes, Herrig was considered by most to be the underdog, although she never felt that way:
"In my mind, I knew I wasn't the underdog, and anyone who was around me knew that I wasn't the underdog," Herrig said of her win. "I think I had one bad performance, which clearly I've come back from."

"I think sometimes the veterans get overlooked because we're not these young, up-and-coming fighters that you can market," Herrig said. "So we get left behind and forgotten about, and I wanted to prove, hey, I'm here. I never went anywhere."
That 'one bad performance' Herrig is referring to was a 2015 decision loss to VanZant.
Should "Lil' Bulldog" be granted her wish and booked against Waterson or VanZant next?