All-time great heavyweight legend Fedor Emelianenko will make his anticipated Bellator debut versus UFC veteran Matt Mitrione in the main event of this tomorrow's (Sat., February 18, 2017) Bellator 172 from the SAP Center in Sacramento, California.
The former PRIDE legend and heavyweight champion may be in the twilight of his illustrious career, having barely outlasted UFC castoff Fabio Maldonado with an extremely controversial decision at EFN 50 last June. But 'The Last Emperor' is still one of the most popular fighters in MMA, and he brings a five-fight win streak into the Bellator cage this Saturday night.
While his biggest impacts on the sport of MMA may have already been made by Emelianenko, but many fans who have picked up the sport in recent years unfortunately didn't have a chance to grasp the true greatness and aura of Fedor. That means there's not a better time to look back on his five biggest wins for hardcore fans and fans new to MMA alike. Here are 'The Last Emperor's' five greatest wins.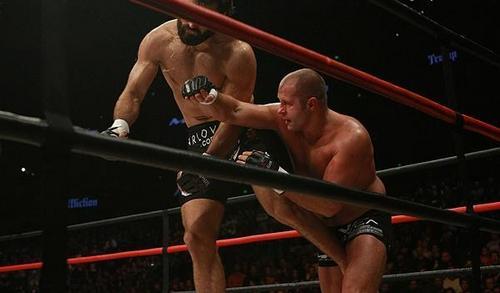 5.) Knockout of Andrei Arlovski at Affliction: Day Of Reckoning:
Fedor came into this fight with former UFC heavyweight champion Andrei Arlovski on an incredible 26-fight unbeaten streak, and his only loss was an incredibly controversial TKO stoppage against Tsuyoshi Kohsaka due to a cut, a loss which he later avenged in Pride.
He was also riding high on the momentum of a finish win over another former UFC champ in Tim Sylvia, who he submitted at Affliction: Banned only six months earlier, but 'The Pitbull' was actually taking it to Emelianenko early on in their match, landing crisp punches and inside leg kicks and even rocking Emelianenko with a body kick that bounced him off the ropes.
However, he made the fatal mistake of launching for an ill-advised flying knee on 'The Last Emperor,' who was waiting with a picture-perfect right hand that floored Arlovski in what ranks as his cleanest finish of all-time. The victory even earned him 'Knockout of the Year' in 2009.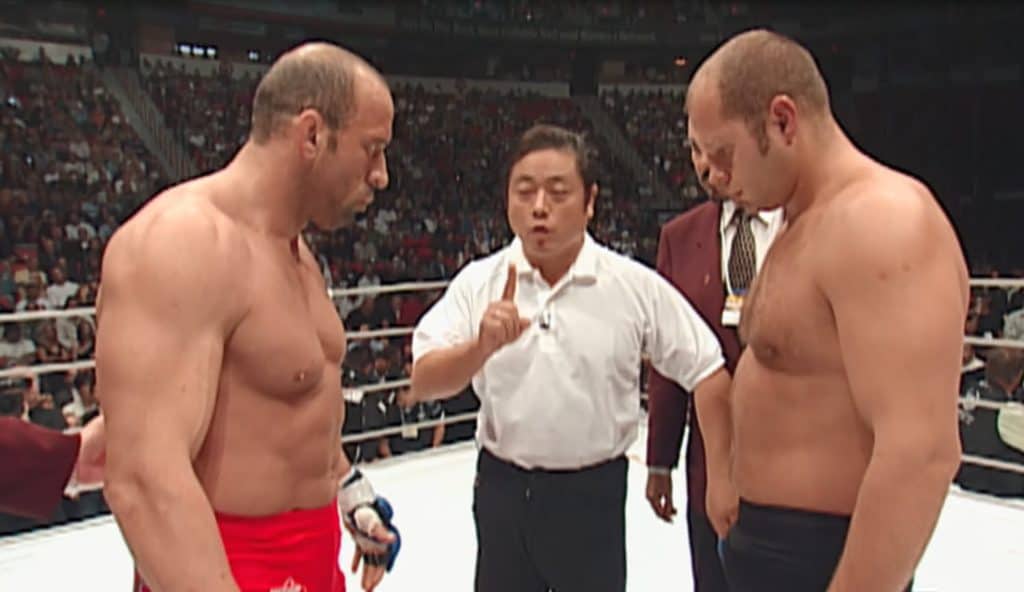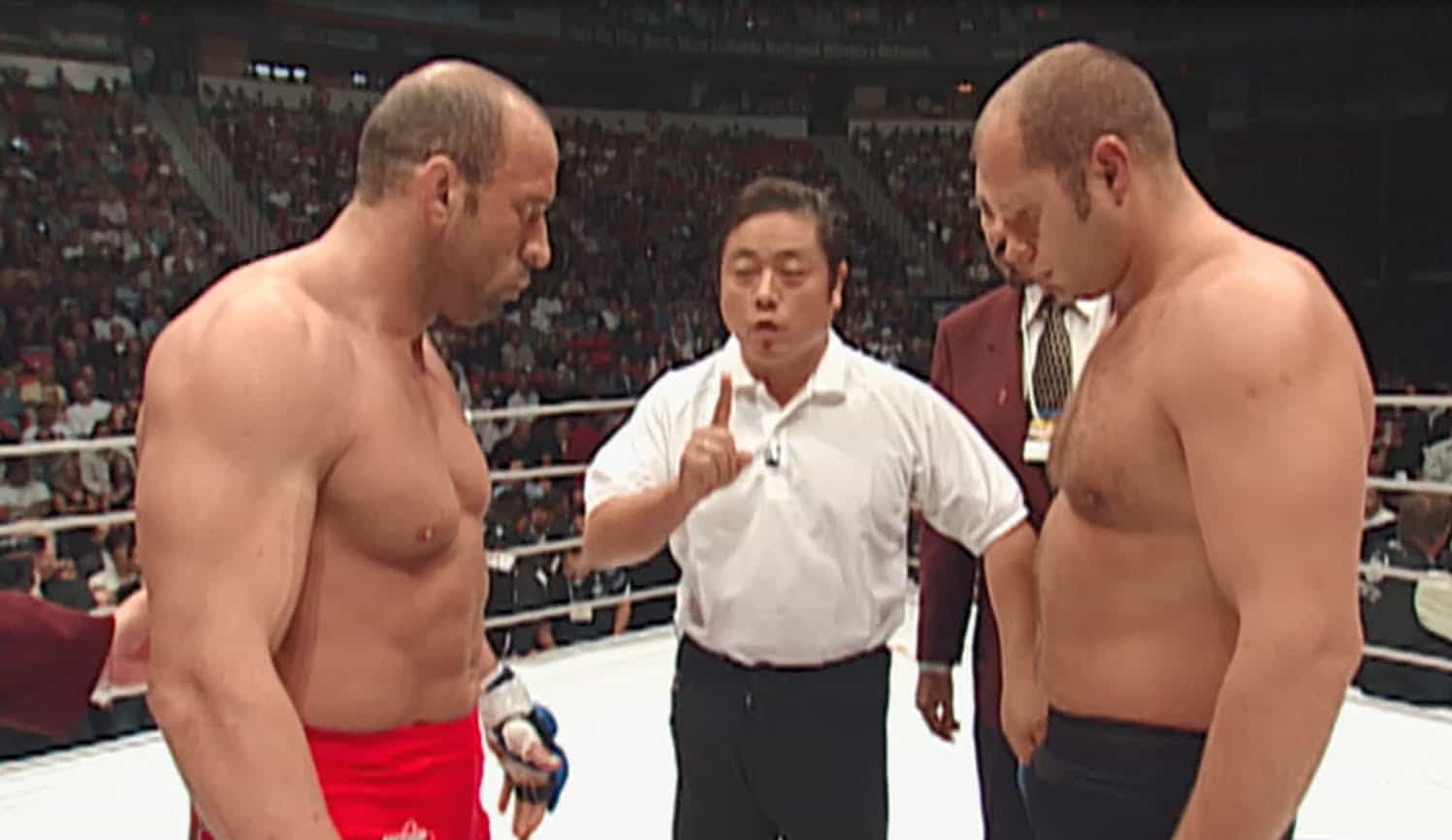 4). Submission of Mark Coleman at Pride Total Elimination 2004:
Fedor had secured the Pride heavyweight championship over Antonio Rodrigo Nogueira in his first fight of the year and won an incredible five straight fights in 2003, and he was on top of the world when heading into his first fight of 2004 against former UFC heavyweight and 200 Pride Openweight Grand Prix winner Coleman.
Although Coleman is regarded as the 'Godfather of Ground and Pound' in MMA, Fedor proved he was now on top of the heap when it came to ground wars at the pinnacle of fighting's biggest division when he submitted Coleman with his trademark Sambo armbar only 2:11 into the first round of their contest. The victory kicked off a legendary 2004 for the champion, adding to his legacy as the first in a two-fight series of submission wins over fellow MMA pioneer 'The Hammer.'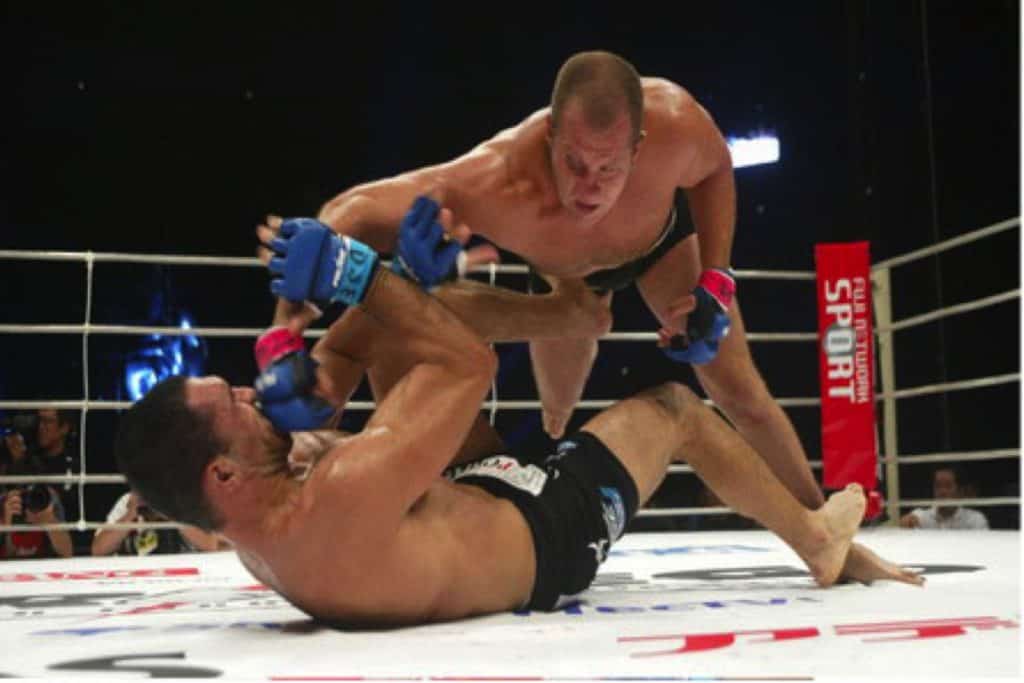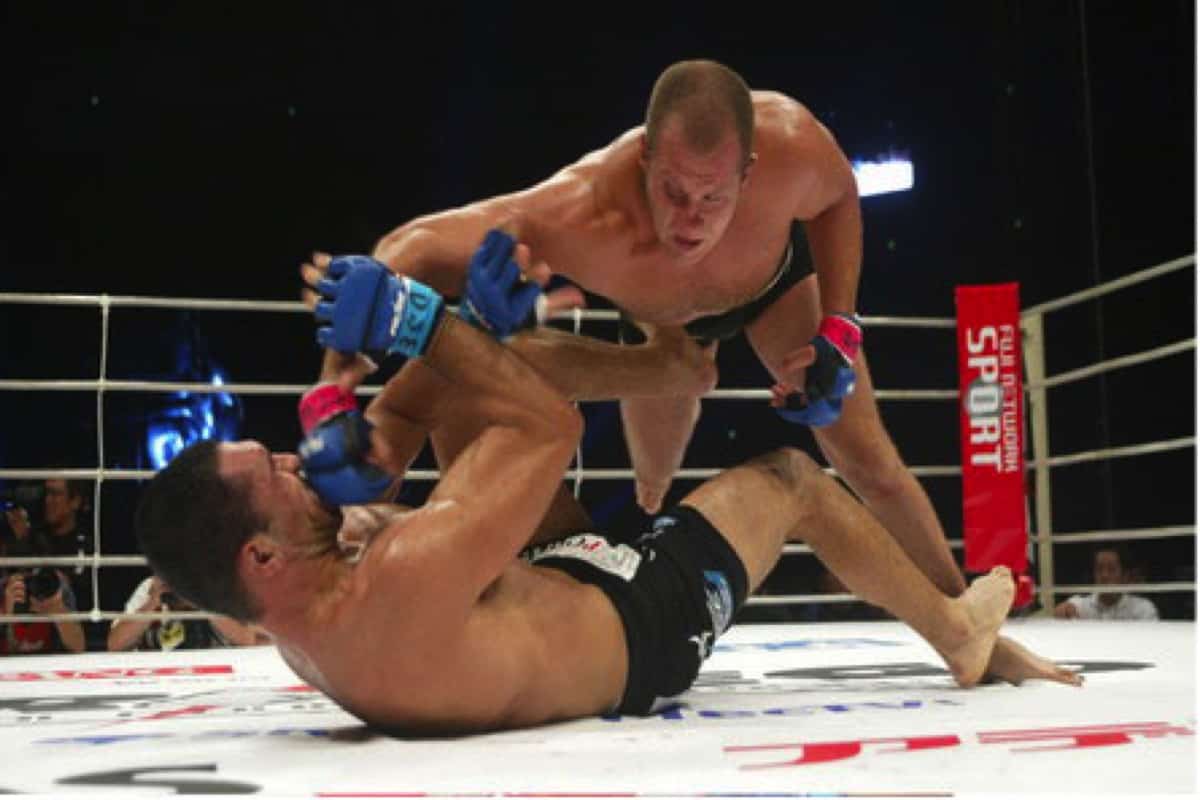 3.) Decision Win Over Antonio Rodrigo Nogueira at Pride Shockwave 2004:
This pivotal Pride rematch was the rubber match for Fedor and 'Big Nog,' as their rematch, which 'Minotauro' was winning early, at Pride: Final Conflict 2004 had been ruled a no contest due to an accidental head-butt. Emelianenko had much to prove after ripping the belt from Nogueira in a fight to be mentioned on this list, and he definitely showed why he was the pound-for-pound best fighter in MMA at the time.
Utilizing his time-honored ground and pound skills to batter Nogueira much like he did once before, this was a fight that left no doubts whatsoever to the true all-out dominance displayed in arguably the most talented heavyweight landscape ever seen.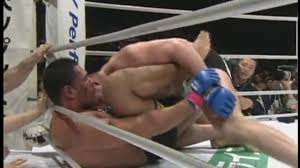 2.) Decision Win Over Antonio Rodrigo Nogueira at Pride 25:
This bout could arguably come in as a clear top choice if not for the historic reverence of the true number one pick.
The reason for that is this was a fight where Emelianenko first won the Pride heavyweight title in what was a massive upset at the time. 'Big Nog' had been steamrolling through competition as the most feared submission grappler of the era in MMA, so it came as nothing but a jaw-dropping shocker that 'The Last Emperor' was able to throw Nogueira down and smother him with relentless ground and pound.
The elite submission skills off his back, which had been the end of other heavy top control specialists like Mark Coleman, was rendered useless as Fedor bulldozed his way to his first championship win in Pride, a title he would defend three times and never lose.
What fight could top this historic bout? Read on to find out.
1.) Decision Win Over Mirko Cro Cop Filipovic at Pride Final Conflict 2005:
There's simply only one fight that could top this list of Emelianenko's greatest victories, and that's his thrilling unanimous decision win over Pride Grand Prix champion Mirko 'Cro Cop' Filipovic. There's certainly a case for this fight to be considered the biggest heavyweight bout of all-time, because while Brock Lesnar's rematch with Frank Mir at UFC 100 may have drawn more eyeballs in terms of pay-per-view (PPV) views, it's impossible to say this fight didn't have more combined talent.
In a contrast of two styles, Emelianenko was supposed to be looking for his patented ground and pound to dominate feared knockout striker Crop Cop, who had made an extremely successful transition from K0-1 to MA with an amazing streak of high kick knockouts. But in 2005's 'Fight of the Year' and even 'Fight of the Decade' for the 2000s, Fedor beat Crop Cop at his own game by out-striking in in close where he could not unleash his hellacious kicks.
This may be the biggest fight Pride ever put on, and is still arguably the biggest and best heavyweight fight in MMA. It was the defining moment for Fedor's decorated career, and a bout you should absolutely view heading into his Bellator debut this weekend.
Overall, Emelianenko is a legend who cannot be denied his place in MMA history, even if he never makes it to the UFC. These fights proved his worth to the overall growth and development of the burgeoning sport we enjoy today, and for that, 'The Last Emperor' will forever go down in history.