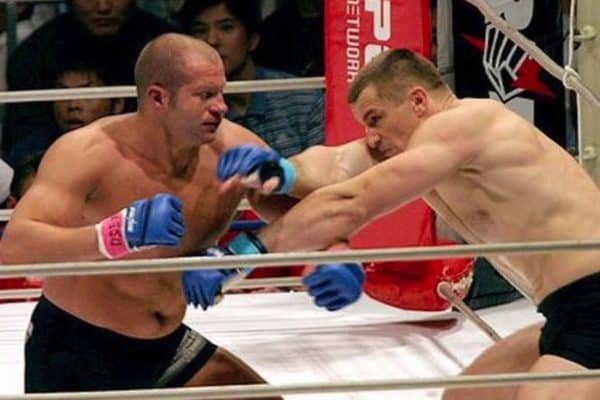 All-time great heavyweight legend Fedor Emelianenko will make his anticipated Bellator debut versus UFC veteran Matt Mitrione in the main event of this tomorrow's (Sat., February 18, 2017) Bellator 172 from the SAP Center in Sacramento, California.
The former PRIDE legend and heavyweight champion may be in the twilight of his illustrious career, having barely outlasted UFC castoff Fabio Maldonado with an extremely controversial decision at EFN 50 last June. But 'The Last Emperor' is still one of the most popular fighters in MMA, and he brings a five-fight win streak into the Bellator cage this Saturday night.
While his biggest impacts on the sport of MMA may have already been made by Emelianenko, but many fans who have picked up the sport in recent years unfortunately didn't have a chance to grasp the true greatness and aura of Fedor. That means there's not a better time to look back on his five biggest wins for hardcore fans and fans new to MMA alike. Here are 'The Last Emperor's' five greatest wins.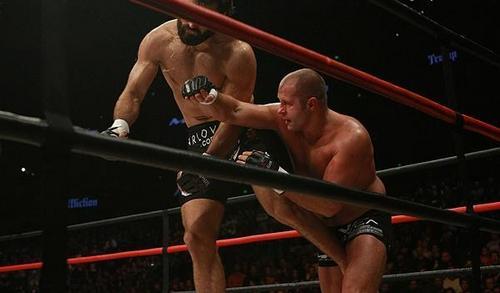 5.) Knockout of Andrei Arlovski at Affliction: Day Of Reckoning:
Fedor came into this fight with former UFC heavyweight champion Andrei Arlovski on an incredible 26-fight unbeaten streak, and his only loss was an incredibly controversial TKO stoppage against Tsuyoshi Kohsaka due to a cut, a loss which he later avenged in Pride.
He was also riding high on the momentum of a finish win over another former UFC champ in Tim Sylvia, who he submitted at Affliction: Banned only six months earlier, but 'The Pitbull' was actually taking it to Emelianenko early on in their match, landing crisp punches and inside leg kicks and even rocking Emelianenko with a body kick that bounced him off the ropes.

However, he made the fatal mistake of launching for an ill-advised flying knee on 'The Last Emperor,' who was waiting with a picture-perfect right hand that floored Arlovski in what ranks as his cleanest finish of all-time. The victory even earned him 'Knockout of the Year' in 2009.