UFC heavyweight champion Cain Velasquez was looking to shake off the rust of 20 months off against interim champion Fabricio Werdum in the main event of last night's (Sat., June 13, 2015) UFC 188 from the Mexico City Arena in Mexico City, Mexico, but instead it was 'Vai Cavalo' who unified the belts with an impressive and somewhat shocking display of striking skill and dangerous Brazilian Jiu-jitsu.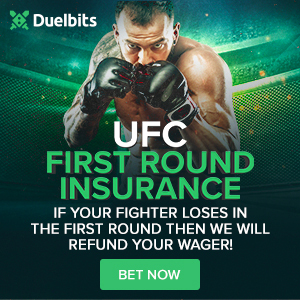 It was a brutal, back-and-forth, and bloody affair that saw both fighters land a ton of significant strikes, with Velasquez landing his trademark accurate combos in addition to a multitude of vicious leg kicks. But Werdum was able to fight back using his vastly improved striking thanks to Master Rafael Cordeiro, snapping repeated sharp jabs, crisp uppercuts, and huge knees at Velasquez to bloody and batter the champion.
The former champ was thought to have the edge in the wrestling department, and indeed Velasquez' corner called out for him to secure a takedown when he was on the brink of being stopped towards the end of the second round. He did, but ultimately it proved to be his undoing when Werdum secured a picture-perfect guillotine choke to earn the shocking submission to rip the belt from the heavily favored Velasquez' hands.
Watch the full fight video highlights of Werdum's historic win above.