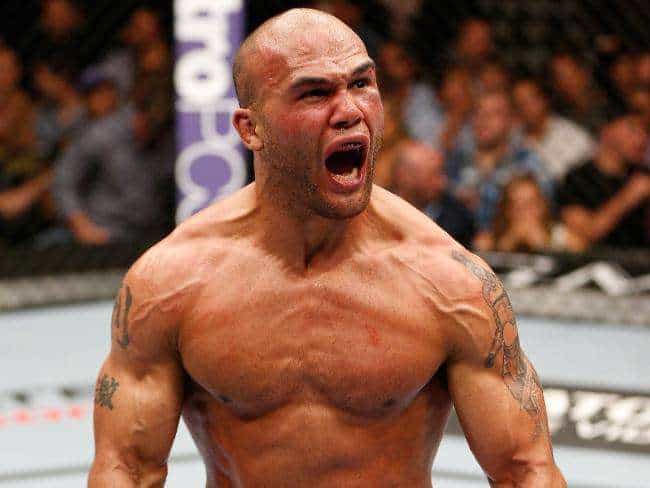 Few fighters embody their nickname better than reigning UFC welterweight champion "Ruthless" Robbie Lawler. Lawler has time and time again proved his warrior spirit inside of the Octagon, fighting with a relentless and ruthless style and backing down from no man.
Because of his that style, Lawler has become a fan favorite and will defend his crown once again this upcoming weekend (Sat., July 30, 2016) in the main event of UFC 201 live on pay-per-view (PPV) from Atlanta, Georgia.
Looking to make the third defense of his 170-pound strap, the "Ruthless" one will take on No. 4-ranked Tyron "The Chosen One" Woodley. Woodley, a former NCAA Division I All-American wrestler, possesses a unique combination of speed and explosive power, and he should provide the champion with a solid test.
As the fight nears closer, it's an interesting time to look back on the legendary career of Robbie Lawler. Lawler's career has seen hardships as well as triumph, but he's always brought it on fight night, and because of that, he's compiled his fair share of brutal victories.
Let's take a look back on just eight times that Lawler absolutely destroyed his opponent: