The UFC hype machine is crucial in the development and promotion of new superstars, something the promotion seems to be lacking in the early going of 2018.
While some of these uber-hyped fighters have gone on to big things in the sport of MMA, many more have fallen by the wayside, never living up to the lofty expectations the UFC and fight fans placed upon them.
Sometimes it's the fighters who hype themselves up to almost unattainable levels, other times the fans or promoters. Still, the result is always the same, and almost never ends well.
We broke down the eight worst hype train derailments below, so check them out and let us know what you think.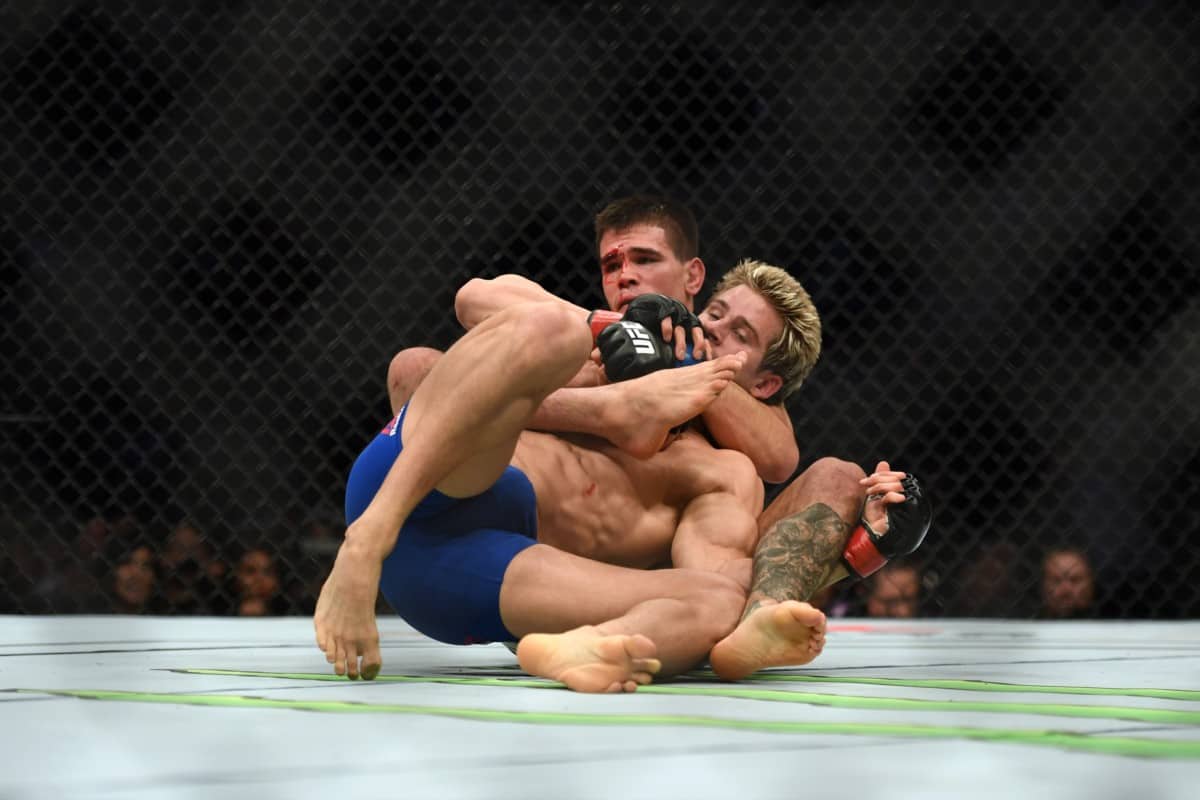 8. Sage Northcutt
While Northcutt's young age could eventually preclude him from this list, the amount of hype he garnered following his successful UFC debut ultimately made for a deflating hype train derailment.
Northcutt had and has the perfect appeal for a UFC hype job; blonde hair, ridiculously chiseled physique, a fan-friendly striking game, and a sort of charming naïveté made him easy to promote. He TKO'd his inaugural UFC opponent in a minute flat, but from there the wheels began falling off of this hype train.
The first sign that Northcutt might not be the world-beater we thought he was was in his third Octagon appearance, where the young Texas native submitted to an arm-triangle choke against the unheralded Bryan Barbarena in 2016. Then, in what amounted to a battle of hyped-up prospects, Mickey Gall submitted him with a rear-naked choke, prompting fans and pundits to question Northcutt's submission defense and overall potential.
At just 22 years old with a 10-2 MMA record, Northcutt could absolutely turn it around and become a contender within the next few years. However, the UFC's attempt to hype and push him into relevancy so quickly obviously worked against him.

Time will tell whether or not Northcutt will live up to the hype first placed upon him back in 2015.