Despite the rumors that he could potentially be making his long awaited return at December 10's UFC 206 from his home of Canada, legendary former welterweight champion Georges St. Pierre announced on yesterday's (October 17, 2016) edition of The MMA Hour that his lawyer had terminated his contract with the UFC and that he was now a free agent.
St. Pierre admitted that negotiations had stalled and that he had become tired of the drawn out process after once again finding his fire to compete. However, he didn't say that he wasn't going to once again fight, but he did say that he wasn't sure what this free agency period would hold for him.
While it's incredibly difficult to see "Rush" fighting outside of the world famous Octagon, that could indeed be a possibility once we are made aware of just how "free" St. Pierre is from his contract.
With that being said, we have compiled a list of seven fights that GSP could take if he indeed ends up leaving the world's largest MMA promotion.
Check it out below: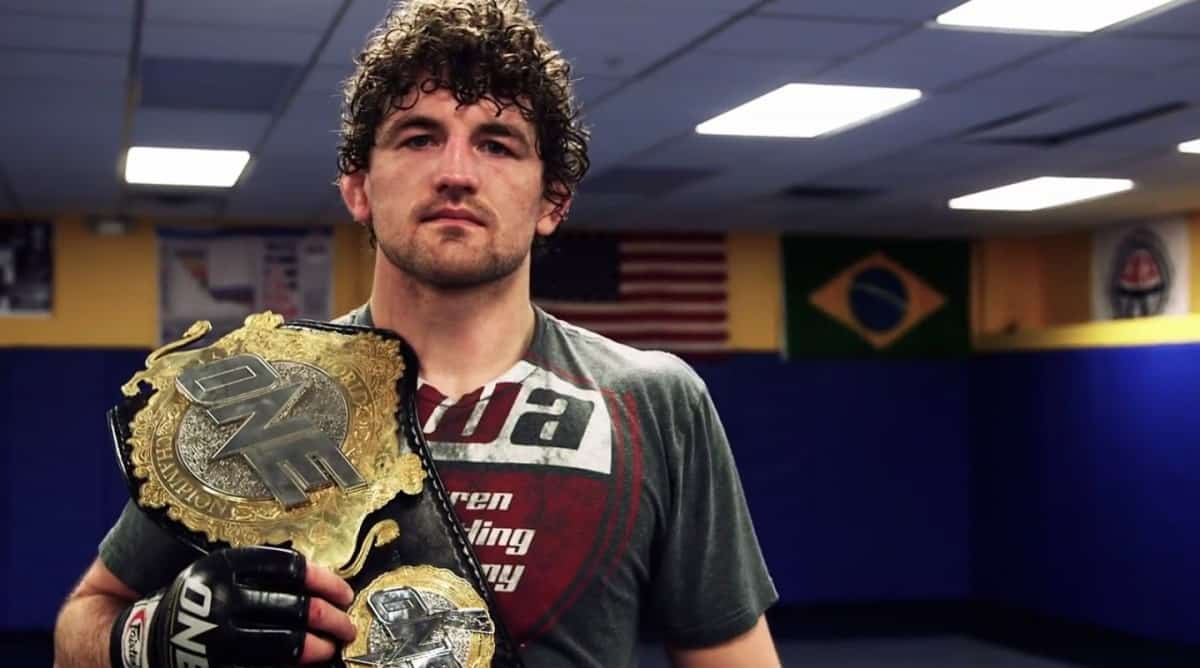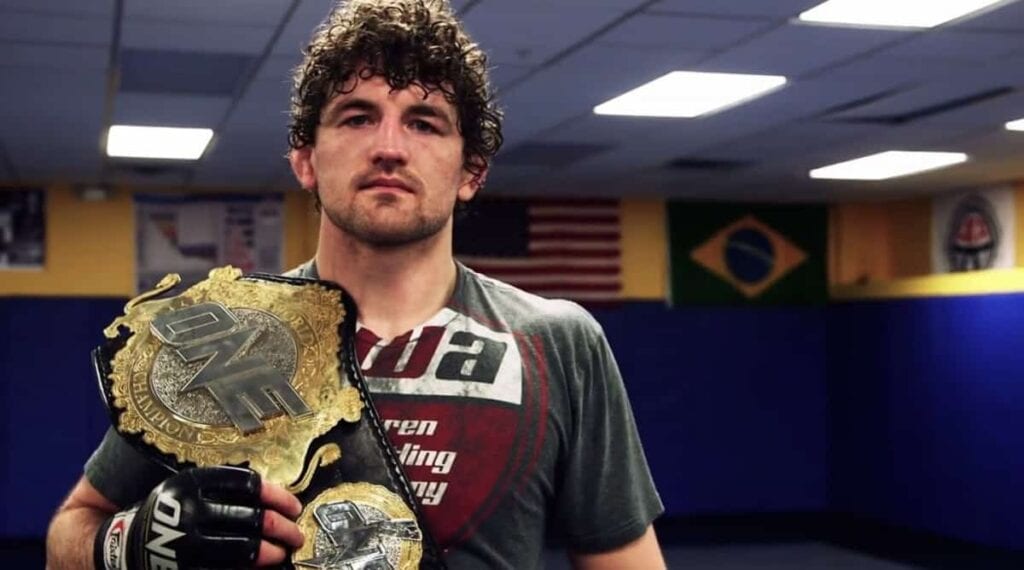 Ben Askren
In my opinion, ONE 170-pound champion Ben Askren is the best welterweight competing outside of the UFC, which is why this bout could appeal to GSP. Askren, a former Bellator welterweight champion, currently holds an undefeated professional record featuring 15 victories with no losses and one no-contest. He has run through every man put in front of him, including the next option up on this list, and while ONE is a relatively small promotion, Askren provides a well-known name within the sport.
From a stylistic standpoint, this bout also makes quite a bit a sense. "Funky", a former division one athlete as well as a former Olympian, has relied on his decorated wrestling background throughout his career, which could provide "Rush" with a solid test given the fact that St. Pierre has long been considered to be one of the best "MMA-wrestlers" in the sport.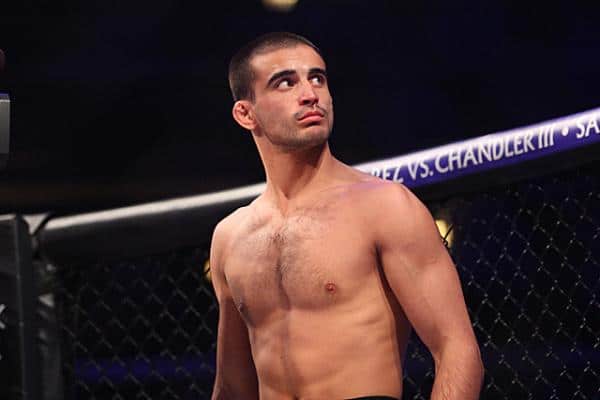 Andrey Koreshkov
Despite holding a loss to Askren and holding far less name value than some other fighters on this list, reigning Bellator welterweight champion Andrey Koreshkov has established himself as a legitimate 170-pounder at just 26 years of age.
Koreshkov holds a professional record of 19-1 with his two most notable wins coming over former Bellator champion Douglas Lima and former UFC lightweight champion Benson Henderson, who we'll speak more on later. In fact, his latest victory came over Henderson and it was a dominant one to say the least, as "Smooth" simply had no answer for the Russian.
If Bellator can chalk up the money to sign St. Pierre, an immediate title shot with the promotion's welterweight titleholder could be a very realistic possibility.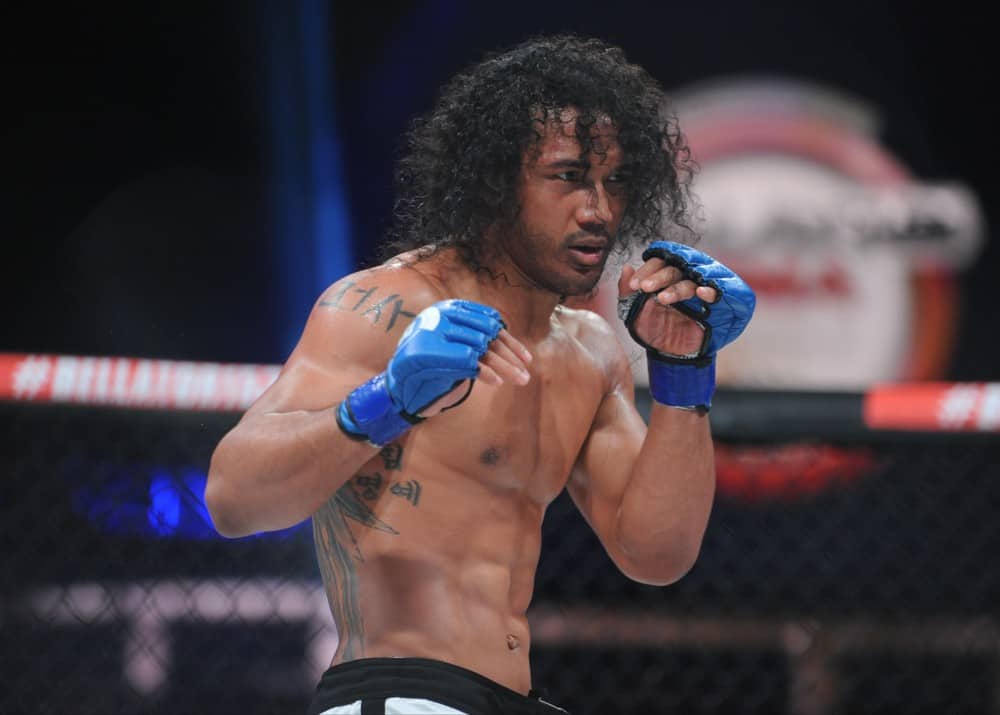 Benson Henderson
Despite the fact that he recently loss to Koreshkov, Benson Henderson holds more name value given his history with the UFC, which may appeal more to St. Pierre. "Smooth" holds notable victories over the likes of Frankie Edgar, Nate Diaz, Jim Miller, Clay Guida, Gilbert Melendez, Josh Thomson, and Donald Cerrone, making him one of the very best fighters on the Bellator roster.
Henderson has competed at both welterweight and lightweight, but he will challenge Michael Chandler for the 155-pound strap next month. If he comes out on top, he'll likely become even more valuable to the promotion, and while I'm not sure GSP would drop down in weight, a bout between him and Henderson at 170-pounds would rank amongst the most lucrative that the promotion could put on.
Henderson would likely face a size disadvantage against St. Pierre, but his unorthodox striking and strong submission skills could potentially make for an intriguing fight.

Paul Daley
Despite the fact that he's coming off of a loss, England's own Paul "Semtex" Daley remains a well-known name in MMA, and without question one of the most well-known names on the Bellator roster. Not only one of the most well-known fighters on the roster, but one of the most experienced as well, Daley, a former professional kick boxer, typically uses a striking-based attack, which, given his devastating power, makes him a dangerous threat for any man in the division.
If he can work his way back towards the title, "Semtex" could provide a unique test for a returning GSP.
His promotional skills could also be used to build the interest surrounding the fight.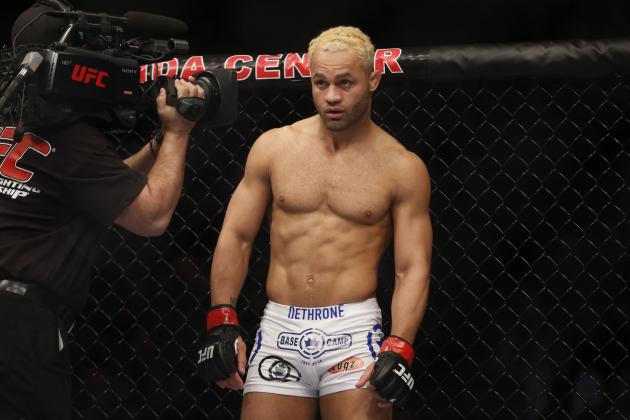 Josh Koscheck
Josh Koscheck has fallen on some extremely rough times as of late, as he's lost his last five bouts to date, all of which have come in the UFC. He has since signed with Bellator, but has yet to compete under the promotion's banner.
While this fight likely wouldn't appeal much to St. Pierre right now, it could if Koscheck can put together some sort of winning streak. Add in the factor that he and GSP have already fought before, and a rematch could be a distant possibility.
Both men were elite level wrestlers in their primes, and Koscheck was once the next best thing at 170-pounds aside from "Rush". Perhaps they could run it back in the future.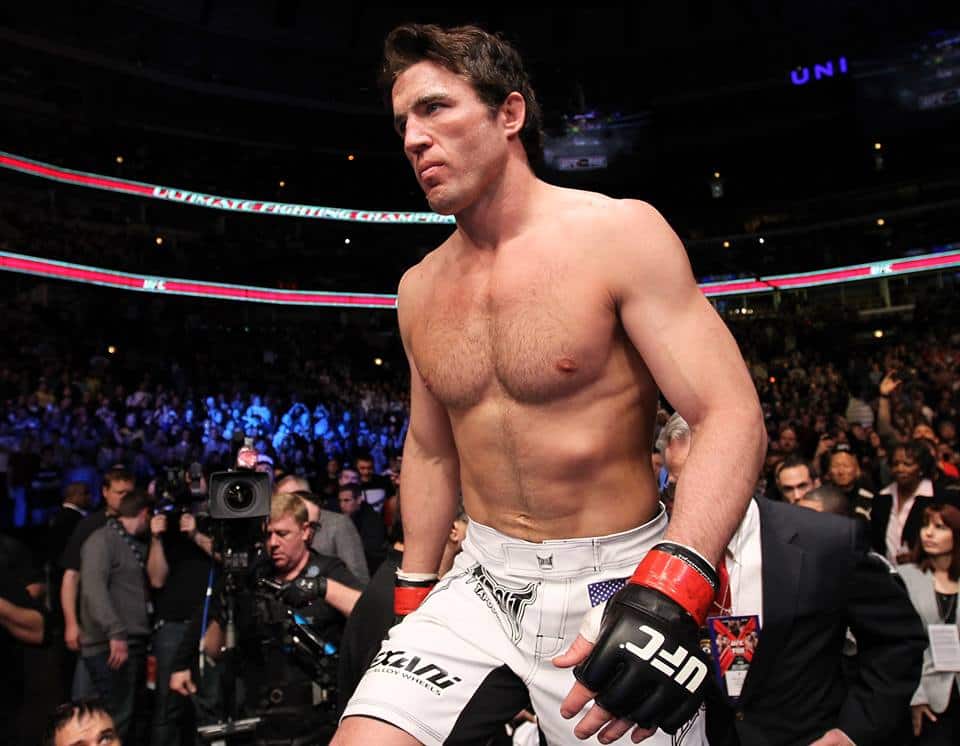 Chael Sonnen
If St. Pierre were to sign with Bellator, perhaps no fight would represent a 'money fight' better than a scrap with former UFC middleweight title challenger and trash talking icon Chael Sonnen. The Canadian would likely have to move up in weight for a bout with "The American Gangster", but he has discussed fighting at middleweight in the past.
Sonnen recently signed with Bellator after serving out a suspension handed to him by the Nevada State Athletic Commission (NSAC), but prior to that, he had shown interest in a bout with GSP if he were to return to the UFC. The two apparently sparred together years ago, and St. Pierre got the better of Sonnen, leading "The American Gangster" to want revenge.
Stylistically, this bout could spark interest, as like St. Pierre, Sonnen is one of the best "MMA-wrestlers" we've ever seen.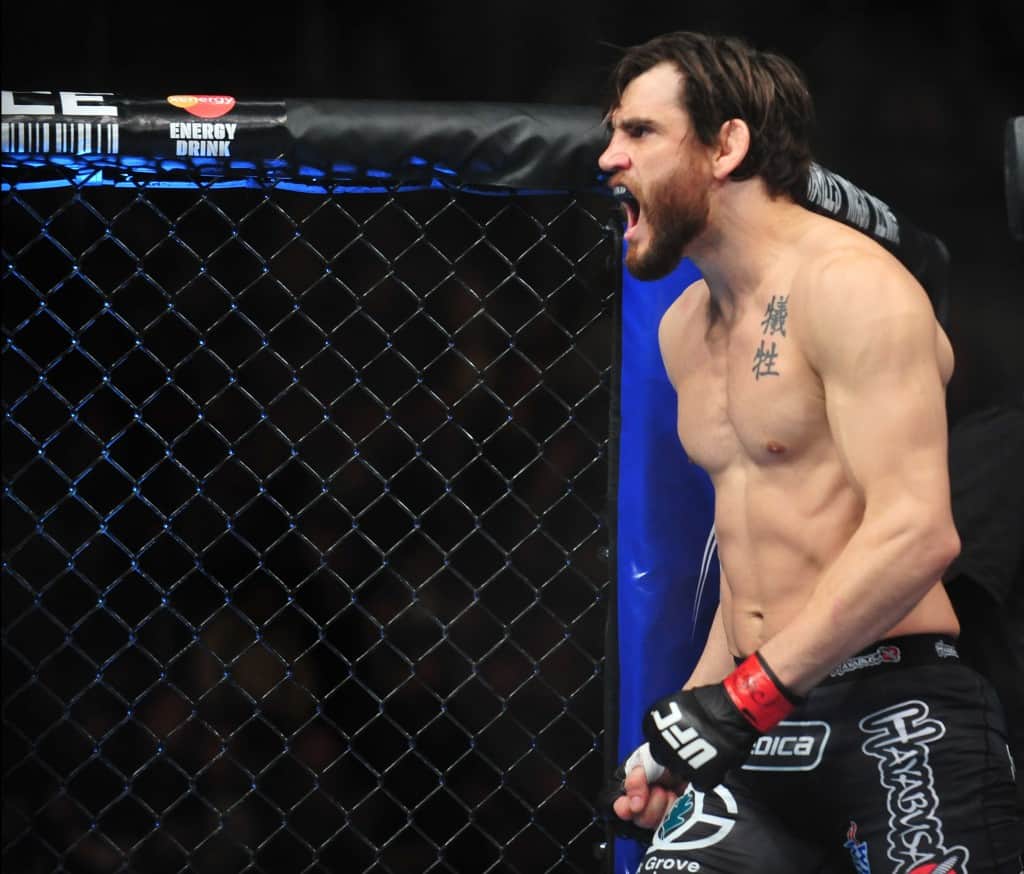 Jon Fitch
While I have an extremely hard time seeing St. Pierre compete anywhere else besides the UFC, I have an even harder time seeing him fight for World Series of Fighting, but anything can happen in the fight game, and if it were to happen, a rematch with Jon Fitch would likely make the most sense.
Fitch, the reigning WSOF welterweight champion, challenged St. Pierre for the Canadian's then held 170-pound strap back in 2008, but came up short. Fitch was long considered to be one of the best welterweights in the world, but his "boring" style led the UFC to release him. He has seen success in WSOF and has won four of his last six bouts.
If the promotion somehow, someway landed "Rush", the two could lock horns again with a title on the line.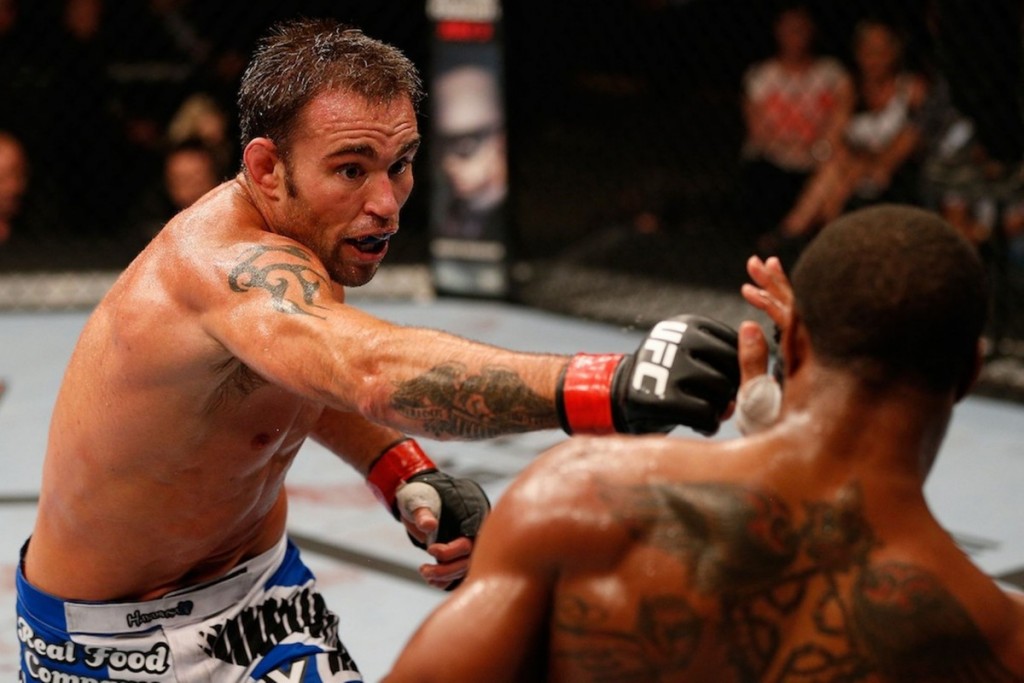 Jake Shields
Jake Shields is another former UFC fighter and St. Pierre foe competing under the WSOF banner. Like Fitch, he still represents a well-known name within the sport, and the two will actually battle it out next month with Fitch's title hanging in the balance.
Shields came up short against St. Pierre at UFC 129, but he's won two of his last three bouts, and remains one of the very best pure grapplers in the sport, making him a danger to any man that steps into the cage with him.
In closing, I personally don't see an of these fights taking place simply because I have a hard time seeing St. Pierre compete outside of the UFC, but if he does, these appear to be the best options.
Did we miss any?