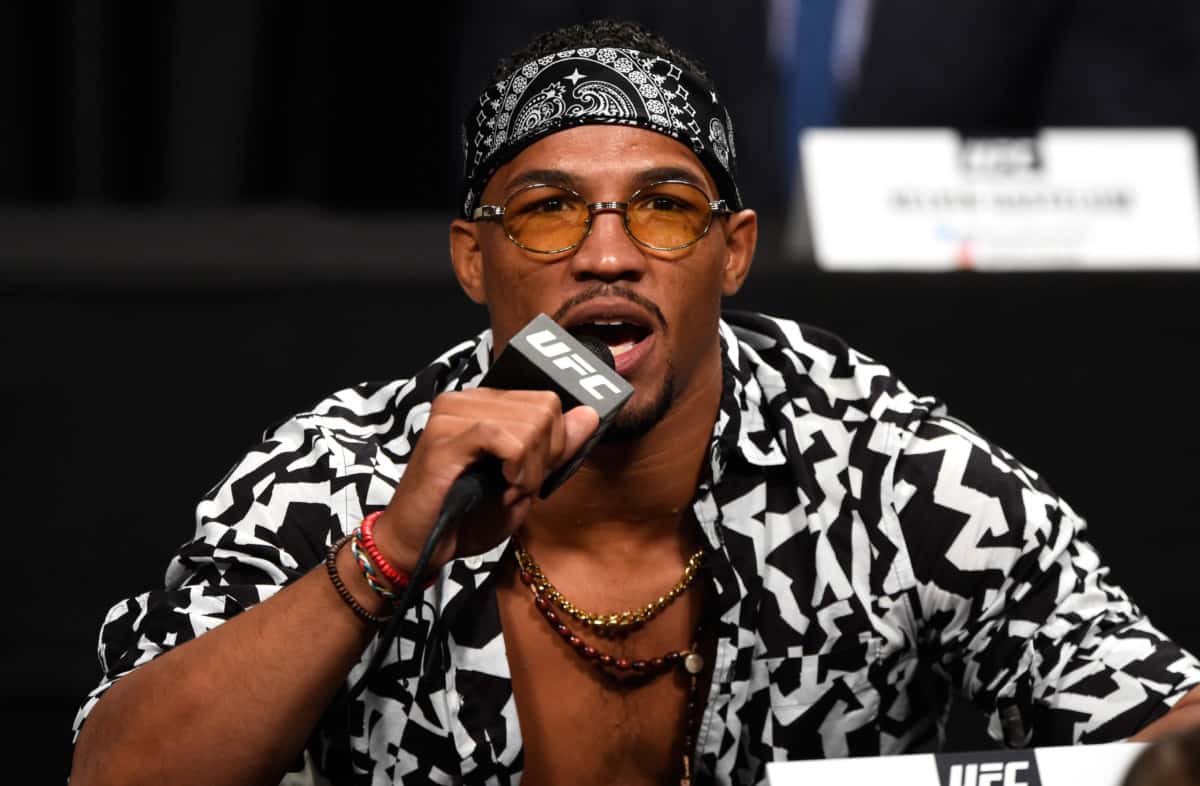 Edson Barboza heard what Kevin Lee had to say about him on FS1 last week.
Lee earned his fifth straight UFC win last week (Sun. June 25, 2017) when he took home a controversial first round submission win over Michael Chiesa in the main event of UFC Oklahoma City. During his post-fight interview, Lee engaged in a war of words with No. 2-ranked lightweight Tony Ferguson, who was serving as an analyst for the card.
In the midst of their verbal encounter, No. 4-ranked Edson Barboza's name was brought up, and the Brazilian was listening intently from his Florida home (quotes via MMA Fighting):
"I wanted to sleep, but I thought I had to watch the post-fight show because I knew my name would be mentioned," Barboza said. "Tony talked about me, that Lee had to face guys like me. (Lee) ie behind me in the rankings, and everyone behind me wants to fight me, just like I want to fight someone ahead of me.

"And Tony is clearly stepping aside [laughs]. He knows he's ahead of me and I want to fight him. I want to fight everyone ahead of me."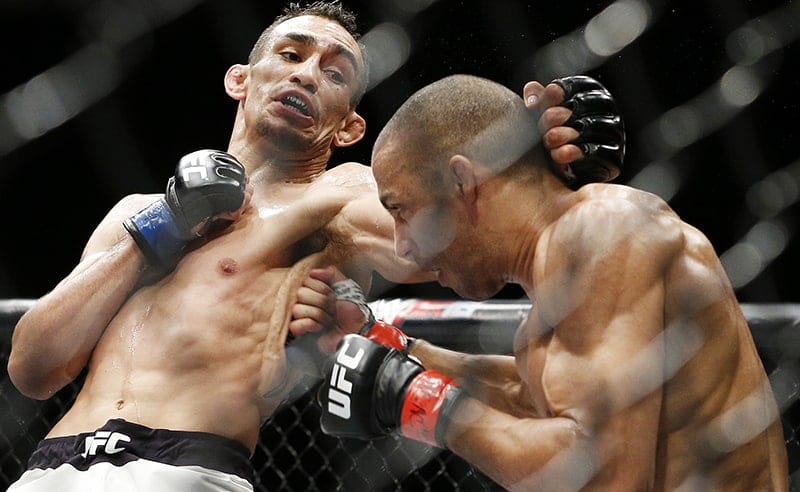 Barboza and Ferguson fought inside the Octagon back in December of 2015, where "El Cucuy" was able to take home the second round submission win by using his patented D'Arce choke. The defeat remains as Barboza's last loss under the UFC banner, as he has since gone on a three fight win streak.
Lee mentioned that Barboza is "already down the hill" during his spat with Ferguson, and although the Brazilian didn't hear him say that, he knows Lee will calm himself down once he steps into the cage with the upper echelon of the division:
"Honestly, I didn't (hear that), but he's just another kid coming up, new blood, who thinks he has style, but he will learn things the hard way, getting beat up in the cage. He will calm down soon."

"(Lee) only fought one guy in the top 15," Barboza said. "Like Ferguson said, he wasn't tested that much yet. I'm the No. 4 in the ranking, so I think he should… I don't think anything, actually. I want to fight someone ahead of me. But if that doesn't happen I'd fight him, no problem."

"Honestly? I was not (impressed)," he said of Lee's win over Chiesa. "He's ranked, I think No. 11 or something like that. He's one of the 15 best fighters in the UFC, and everyone is good everywhere at this level, so I wasn't surprised."
Current lightweight champ Conor McGregor is currently booked to make his professional boxing debut against, arguably, the greatest of all time in Floyd Mayweather next month (Sat. August 26, 2017). With McGregor putting the division on hold so he can attempt to make history in the world of boxing, Barboza said he wouldn't be surprised if he finds himself in a title fight next:
"That would be great," Barboza said. "That's what everybody wants. But I don't know. I think Ferguson really wants to fight Khabib and Khabib really wants to fight Ferguson, so it's hard for me to fight any of them. It's something person. And I'm the next in line.

"We don't know what's going to happen. I don't know when Ferguson is going to fight and when Khabib is going to fight. I might fight for the interim belt next. Actually, that's not the interim title my opinion because the other loud mouth is not the real champion. To me, the belt is vacant.

"(McGregor vs. Mayweather) is a lack of respect to the UFC and other athletes. I can't understand this. (Germaine de Randamie) didn't want to defend her belt against Cris Cyborg and automatically lost her belt, and this guy is fighting in a different sport, he left (the UFC), and doesn't lose his belt. It's hard for me to understand this."