Dustin Poirier offers to fight Nate Diaz after UFC 291 return: 'If he comes back, I'll beat him up'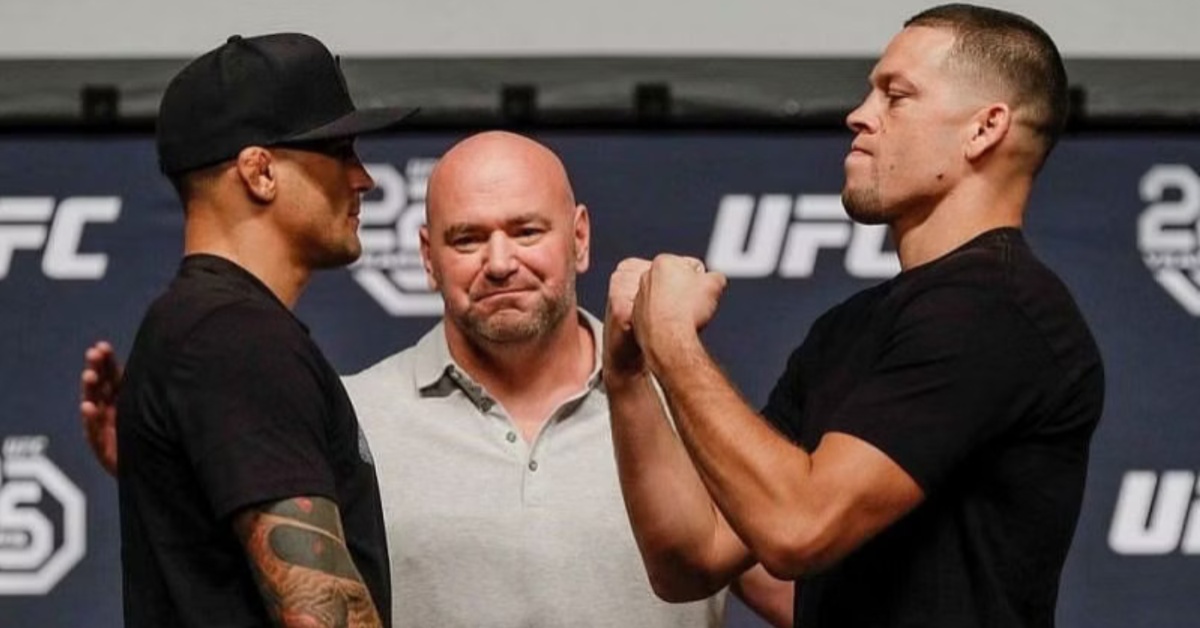 Seemingly on a continued collision course with veteran welterweight, Nate Diaz, former interim lightweight champion, Dustin Poirier has offered to fight the Stockton native in the future – particularly if he makes good on a planned return to the UFC.
Poirier, who returns to the Octagon this weekend atop a UFC 291 pay-per-view card in Salt Lake City, Utah – takes on former opponent and fellow former interim titleholder, Justin Gaethje in a rematch, with symbolic BMF championship spoils on the line.
As for Diaz, the Californian veteran is slated to make his return to combat sports next month, taking on the outspoken, Jake Paul in a professional boxing debut in Dallas, Texas.
Sidelined from competition since September of last year, Diaz most recently headlined UFC 279, submitting former interim lightweight gold holder, Tony Ferguson with a fourth round guillotine choke, before departing the organization following the completion of his contractual obligations.
Expected to fight Lafayette native, Poirier back in 2018 in the co-headliner of UFC 230 in Madison Square Garden, both Diaz or Poirier failed to officially pen terms for a battle in New York City at the lightweight limit, with both placing the blame on each other's doorstep in the time since.
However, prior to Diaz's eventual clash with Ferguson last year, Dustin Poirier had called for a welterweight fight with the Stockton native – ultimately to no avail, in a bid to settle their long-standing rivalry.
Dustin Poirier remains open to a fight with Nate Diaz in the future
Ahead of UFC 291 this weekend, Poirier insists that should Diaz make good on his planned return to the Octagon, he would welcome the opportunity to fight him at long last.
"Dude, like I always say, I don't look too far ahead and book myself in fights that aren't even realistic or a possibility, until other things happen," Dustin Poirier told assembled media ahead of UFC 291. "If he (Nate Diaz) comes back, I'll beat him up." 
Will Nate Diaz make good on a planned return to the UFC?