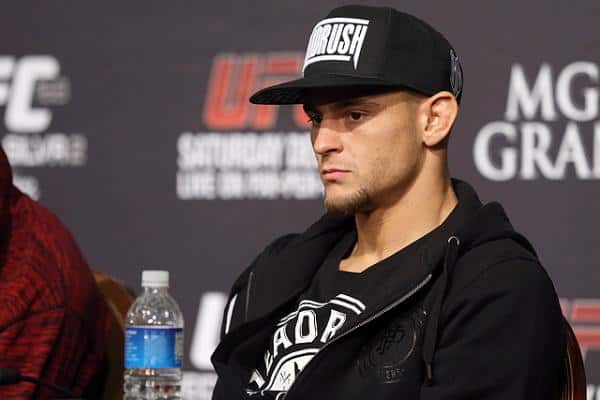 Finding a renewed career at lightweight, Dustin Poirier faces a very dangerous Irish opponent at UFC Fight Night 76 in October, as he is scheduled to headline the Dublin, Ireland-based event opposite Joe Duffy. After getting knocked out by a rampant Conor McGregor at UFC 178 last year, 'Diamond' is certainly no stranger to facing European prospects in the UFC octagon.
The fight against 'The Notorious' obviously had an impact on Poirier's mindset, as he looks like a new man with two straight knockout finishes at his new home of 155 pounds. Not only that, 'Diamond' tells Sky Sports that the loss against McGregor was highly emotional, but that he's acceptant of his fate that night: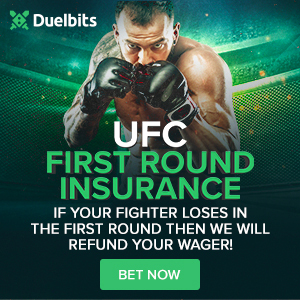 "Conor is definitely the real deal, I've had 22 fights and I've never been put out like that. There are a lot of reasons why it went wrong for me, but he was just better that night. I don't believe in calling shots 'lucky' because he threw it, I moved, and I got hit by it," he said. It was a well-placed, well thought-out punch that he threw. It hit me and I went down early. 
"I also didn't expect so much of the crowd to be rooting against me. That was actually shocking. But I wouldn't say it affected the way I fought. I was very emotional, just because of everything that had gone on between me and Conor. The build-up to the fight between us made me fight emotionally, rather than relaxed, which is how I like to fight."
Now set to face 'Irish' Joe in Scotland, Poirier insists he has moved on from the loss to McGregor in Las Vegas, but is more than willing to have a rematch somewhere down the line:
"I am 100 percent willing to fight Conor again, because the first time, we didn't really get the chance to fight," Poirier said.
"He hit me with a good shot and I went down. I'd love to do it again. It would be a different fight at 145 pounds, and definitely if he comes up to 155. I wouldn't get hit with that shot again, and I wouldn't let myself get so emotional.
"I know I could beat him – I'm a better fighter than I showed last time. I've moved forwards since then and fighting in front of the Irish crowd is nothing to do with getting revenge for that fight.
"Joe Duffy has a lot of people looking at him because he's the last person to beat Conor, so I thought 'let me check this guy out'."
As Poirier looks to build up more momentum with a third straight win at lightweight, McGregor prepares for his December UFC 194 unification but with Jose Aldo. When quizzed on who he thought will win, 'Diamond' picks his former opponent 'The Notorious':
"It's a really competitive fight and hard to call but I think Conor will win using footwork and striking."
Dustin Poirier's mission to get back up at the top level of the game is going well so far, so would a rematch make sense if/when Conor McGregor moves up to lightweight? It all depends on where 'Diamond' is at that point,but he has certainly been on fire as of late.
Joe Duffy stands in his way though, and that's a guy you really don't want to look past. You could argue that a win for Duffy could score him a rematch with 'The Notorious' at lightweight, given the fact he owns a win over the current interim featherweight boss.
Stay tuned to LowKickMMA for more UFC/MMA news and coverage throughout the day!