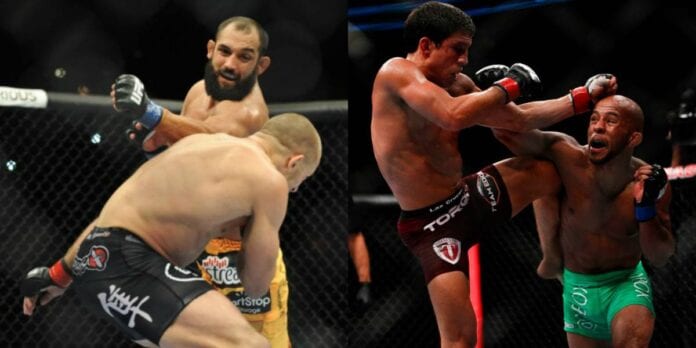 Mixed martial arts (MMA) is the most unpredictable sport in the world.
Not only when it comes to the elite combat stars that participate inside the Octagon, but also the three knuckleheads that score the action. That's why UFC President Dana White has repeatedly hammered home the notion that a fighter should never leave it in the hands of the judges.
Yet despite the aforementioned warning, many fights do not end before the clock does. Even in some of the more notable title clashes in promotional history, judges play a more important role than the championship caliber athletes themselves.
It's a harsh reality when the scoring goes awry, but the sport has not evolved to the point of actually fixing the system across the board.
In accordance with the decisions that just didn't go the way they were supposed to, here are the four most egregious split-decision calls in UFC championship history.