Ex-President Donald Trump paid $2.5 million by Triller for commentating Holyfield Vs. Belfort event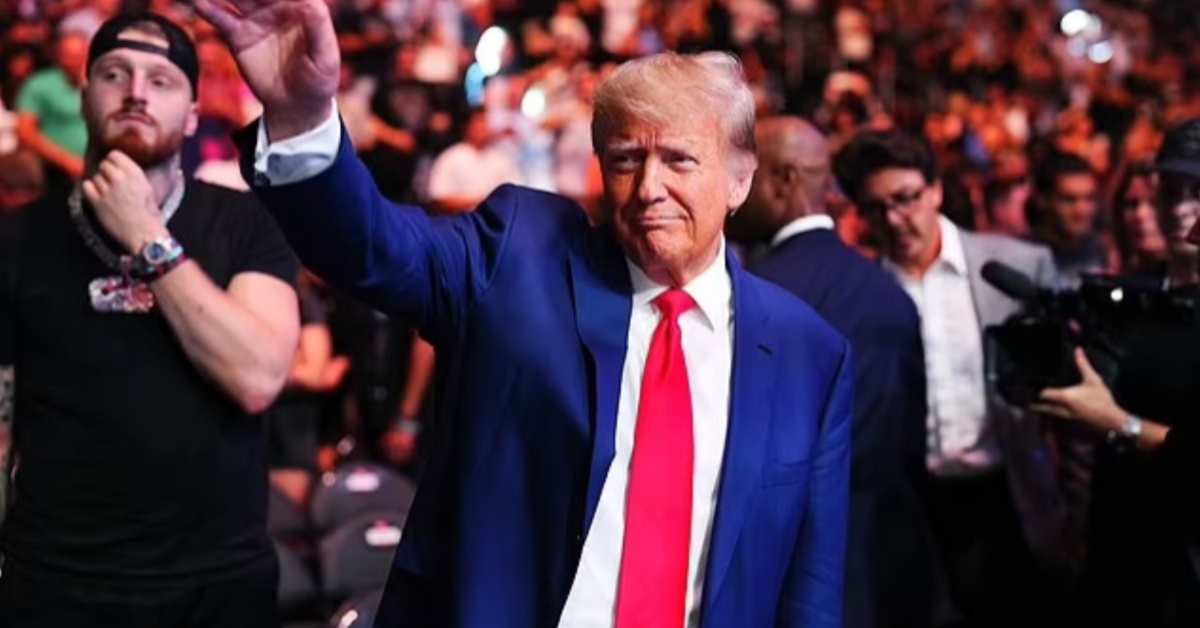 Former United States President, Donald Trump, received a huge payment for commentating the Evander Holyfield Vs. Vitor Belfort in 2021.
In the few years since Triller has moved into the combat sports world, their story has been filled with controversies and questionable business decisions. They did get off to a good start however, putting on a fight between Mike Tyson and Roy Jones Jr in November of 2020. The exhibition contest was well received and drew great interest – reportedly doing over one million pay-per-view buys.
They would also play host to the Jake Paul Vs Ben Askren fight, an event which would oddly feature performances by huge music stars such as Diplo, Justin Bieber and Doja Cat.
In February 2021, Triller would outbid both Matchroom and Top Rank to promote the first fight between George Kambosos Jr. and Teofimo Lopez. However, after spending $10 million Triller wore unable to put on the event, being found in default of their contractual obligations and the rights would then be given to Matchroom.
Triller has also involved in several lawsuits over the past few years, both as plaintiff and defendant. They have been sued several times non-payment.
Triller Pays Donald Trump millions
As if their financial decisions could be summed up perfectly, it has now come to light that they paid Trump a huge fee for his time on the commentary desk. The Washington Post reported a fee of $2.5 million was paid to America's 45th president. In a statement, Triller stated would state –
"The payment made to Trump for his commentary was consistent with the fees typically received by celebrity commentators."
On September 11 in 2021, Triller put a boxing event, shamefully pitting a 58-year-old Holyfield against Beflort. The Brazilian would make quick work of the former heavyweight champion, knocking him out in the first round. The undercard would also feature Anderson Silva Vs. Tito Ortiz, jono Carroll Vs. Andy Vences and David Haye Vs. Joe Fournier.
Trump has been around the combat sports for decades, most recently being cage side for UFC 290 just two weeks ago.
Was Donald Trump's commentary worth $2.5 million?