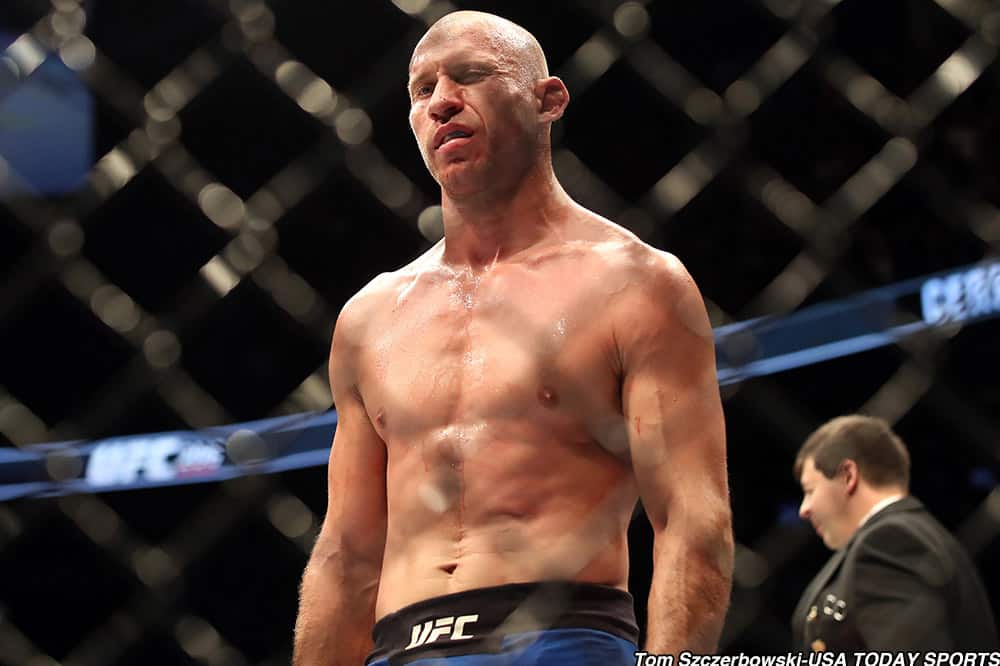 Veteran Donald Cerrone and brash rising star Mike Perry threw down in a bad blood-fueled war in the co-main event of tonight's (Sat., November 10, 2018) UFC Fight Night 139 from Pepsi Center in Denver, Colorado.
The bout came at the tail end of a long and bitter feud involving hometown favorite 'Cowboy' and his longtime former coach Mike Winkeljohn of JacksonWink. 'Platinum' trains out of JacksonWink, the famed gym 'Cowboy' had criticized for becoming all about the money. Cerrone had raked his onetime trainer over the coals in the media and the fire was frequently returned by Winkeljohn.
Perry talked his fair share of trash, but he was somewhat lost in the bad blood. As for actual fighting, 'Cowboy' had seen better days. The decorated vet had lost four of his prior five UFC bouts. His most recent result was a decision defeat to rising combatant Leon Edwards in Singapore last June.
""Platinum" recently rebounded from a two-fight streak of defeats by outlasting Paul Felder in a bloody battle at UFC 226.
Round One:
Perry threw a low kick to start the bout. He missed a huge swing and Cerrone clinched. 'Cowboy' landed knees and broke, scoring a light strike. 'Platinum' snapped his jab. 'Cowboy' countered with a leg kick. 'Platinum' lunged in with an uppercut that missed. Perry defended another takedown. Cerrone landed a knee.
He worked his jab and threw a low kick. Another takedown was defended by Perry. 'Platinum' got a takedown but 'Cowboy' reversed to land in side control. Perry had his back taken but he popped out. 'Cowboy' went for a triangle and Perry got out.
However, the end was near. Cerrone locked on an armbar and wrenched to get the tap due to the intense pressure. Huge win in Denver.
Final Result: Donald Cerrone def. Mike Perry via R1 submission (armbar, 4:46)