UFC bantamweight prospect Cody Garbrandt improved his record to 9-0 at UFC Fight Night 88 with a stunning KO of Thomas Almeida. The Brazilian was on a red hot streak before meeting Garbrandt, with an undefeated record of 21-0, but 'No Love' was in no mood for anything more than one round in Vegas. In a fantastic display of offensive striking and footwork, Garbrandt exposed the holes in Almeida's defense and scored a game changing first round finish.
With the bantamweight division once again being ruled by Dominick Cruz, there's a lot of potential fights going on among the contenders, especially now the Team Alpha Male striker has shaken things up.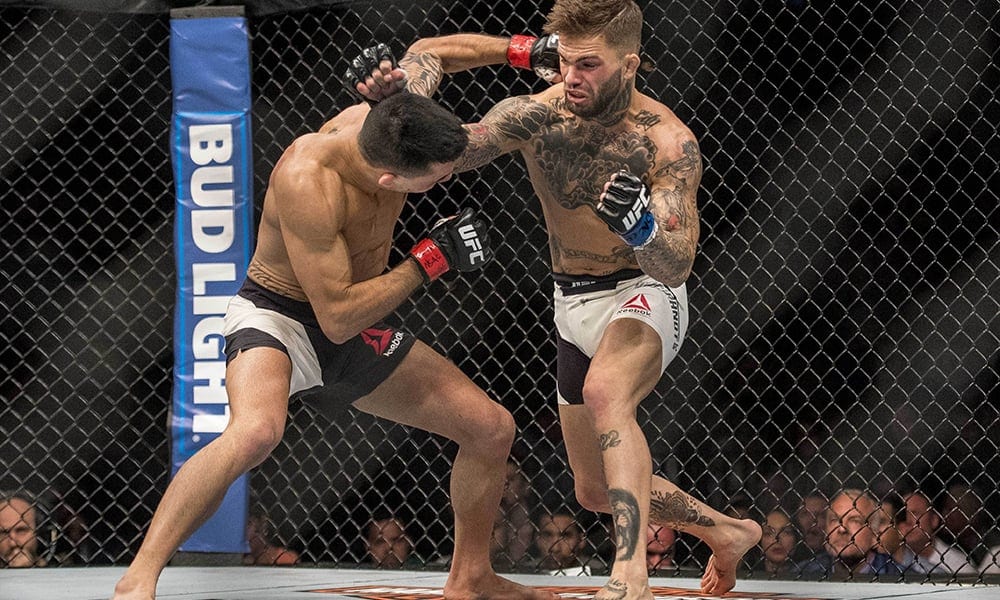 Since defeating 'Terminator' in such dominant fashion, Garbrandt has called out Bryan Caraway, who defeated Aljamain Sterling by decision at the same event. It looks as though they could potentially duke it out for the rights to the next title shot, but it's not stopped 'No Love' and the current 135-pound champion Dominick Cruz from exchanging a few words.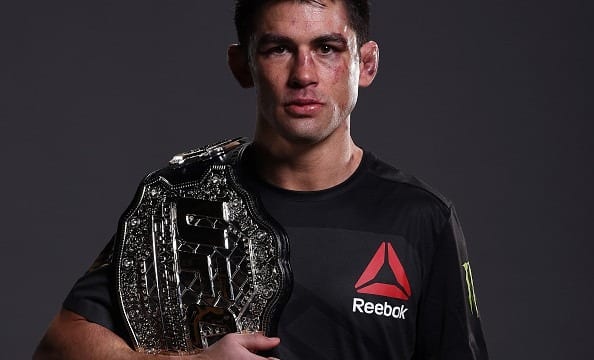 After a number of harrowing injuries meant Cruz had to vacate the bantamweight title, he returned with a win over Takeya Mizugaki, before coming back in a big way in 2016. Beating the former Team Alpha Male standout TJ Dillashaw to recapture the title, 'The Dominator' aligned himself for the trilogy bout with Urijah Faber at UFC 199 this coming Saturday (June 4, 2016).
Check out the Twitter beef on page 2
continue…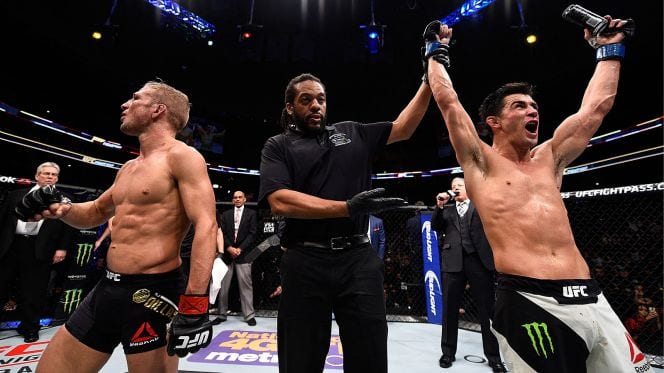 Dominick Cruz recently stated his feelings on fight between Cody Garbrandt and Urijah Faber. 'The Dominator' predicted Faber would beat Garbrandt, and it's clearly rubbed 'No Love' the wrong way.
Check out their heated Twitter exchange, as well as an 11-year old posing as Conor McGregor just to spice things up a bit:
.@Cody_Nolove all I Hve stated is ur boy Faber would BEAT you IF u two fought.YOU said the rest. Get ur emotions together "no love" #Facts

— Dominick Cruz (@DominickCruz) 2 June 2016
.@DominickCruz I been planning to beat your ass since I was 16 years old, your time is coming. #Facts

— Cody Garbrandt (@Cody_Nolove) 2 June 2016
@Cody_Nolove @DominickCruz cody im 11 and i plan on fucking your new chick and whooping your ass

— conor mcgregor (@theeireking) 2 June 2016