Dillon Danis busted promoting fake NFT by crypto investigator; 'The entire project is fake'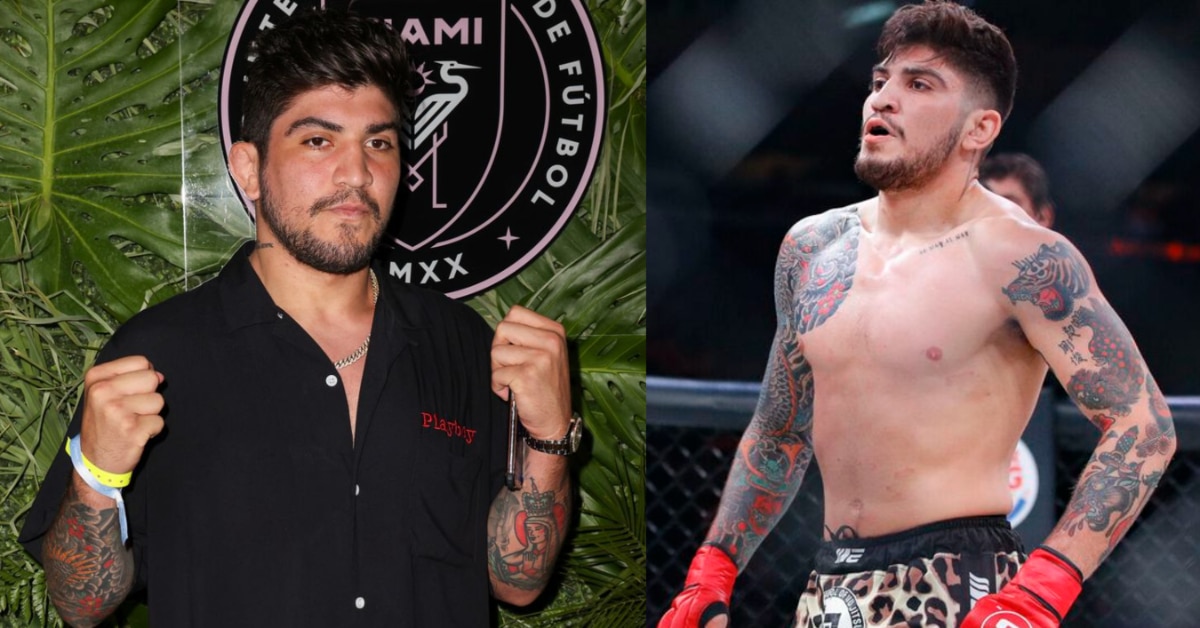 Controversial Bellator fighter Dillon Danis was busted for promoting a fake NFT on social media.
Dillon Danis has been the topic of many conversations in recent months, and not typically for a favorable reason. The jiu-jitsu practitioner once again found himself in a bit of trouble after he was busted promoting a fake NFT by self-proclaimed "internet detective" Coffeezilla on Twitter.
An NFT, or Non-fungible token, is a unique digital identifier that cannot be copied, substituted, or subdivided, that is recorded in a blockchain, and that is used to certify authenticity and ownership. The ownership of an NFT is recorded in the blockchain and can be transferred by the owner, allowing NFTs to be sold and traded.
Coffeezilla paid Danis $1,000 in order to promote an NFT to test whether or not the Bellator fighter would check the authenticity of it first. As you probably guessed, Danis did not and proceeded to promote the scam to his 342,000 followers. A video on YouTube detailed Danis' actions and provided a screenshot where he promoted the inauthentic NFT on social media.
"We just tricked Dillon Danis into promoting a fake NFT project," Coffeezilla wrote on Twitter. "We paid him $1,000 to post, he didn't disclose it was an #AD, and posted copy that literally spells out S.C.A.M."
"The entire project is fake, and if you 'Mint It,' it takes you to (a) website devoted to all the scams he's done in the past."
Dillon Danis Previously Accused Logan Paul of a Cryptocurrency Scam
Oddly enough, the revelation regarding Dillon Danis' own internet scams comes not long after he called out YouTuber-turned-pro-boxer and WWE Superstar Logan Paul for scamming people through a cryptocurrency game called CryptoZoo. Paul encouraged people to buy cryptocurrency collectibles, but a year later, Paul left the project after the game failed to materialize. Many people, including Danis, accused Paul of running a scam.
"damn logan paul is a scumbag feel bad for everyone he scammed," Danis tweeted.