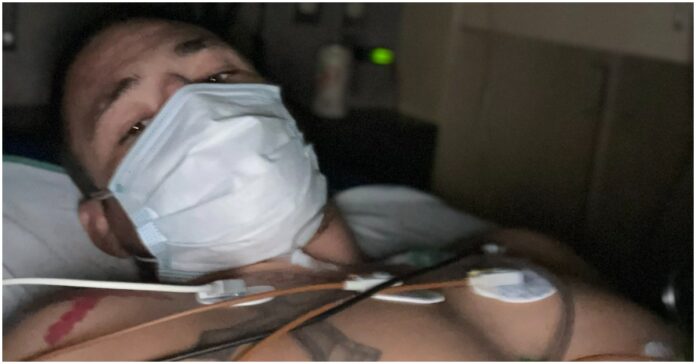 Diego Sanchez endured a nightmare Thanksgiving in the hospital after contracting COVID-19 and struggling to deal with some of it's "evil" symptoms.
On November 19, Sanchez took to social media to list the pretty severe COVID-19 symptoms he had been experiencing while simultaneously taking a shot at Colby Covington who previously referred to the virus as "the common cold."
"Shitting, coughing, pukin, constant hot cold fevers, pain in every joint, migraines, 5 days no sleep and constantly short of breath," Sanchez wrote. "My boy @luisbaboon warned me I had no idea it was this evil!!! @ColbyCovMMA was talkin that shit saying it's just a common cold. for all the sick."
The UFC veteran thought he was cured a day later but has since taken a turn for the worse and is now in the hospital dealing with some of the more severe consequences of COVID-19 including pneumonia and blood clots.
"If you qualify for regeneron antibodies they work it's only been 6 hours and I'm feeling better! Thank you @luisbaboon for telling me about it do not wait if you get the virus it only gets worse go to ounce you know jump on it ASAP #covidmedicne," Sanchez wrote.
"I feel like a navy seal in sleep deprivation hell week! another sleepless night, my body is cleaning out all the poison, Sanchez added. "the antibodies are working I'm told 3 days is all it takes for most people #regeneron #covidmedicine #healing
Everyone at LowKickMMA sends their well wishes to Diego Sanchez at this time.